What is this feature for
The User's Settings let you do actions like changing the user's permissions, select a user to fill the spreadsheet's KPI, put a user in a group, etc.
User's Settings
Go to Settings and, at the at the General tab, click on Users.
A search page will open. If you want to see all the users in the system, press enter with the research field empty.
Click at the user you want. In case you have permission, it's possible to change the name, user and email. At the Permission Type tab, it's possible to change the user's permission.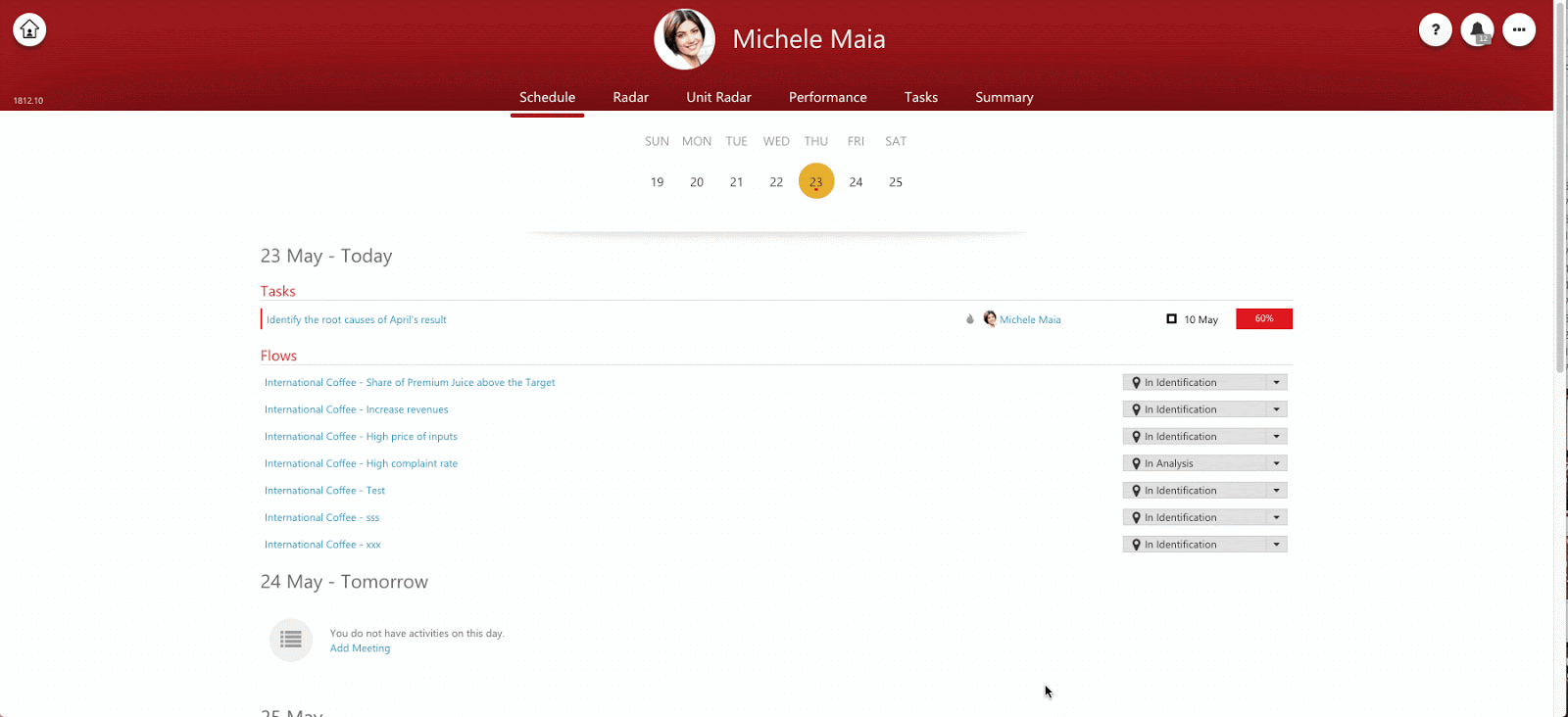 At the Management Units tab, it's possible to define the company areas that the user belongs. To do that, select the Management Plan that is the Unit you want.
After that, at the right side option, select the Units that you want to put the user, you can include subordinate of this MU and give permission to change the Unit clicking on Can change.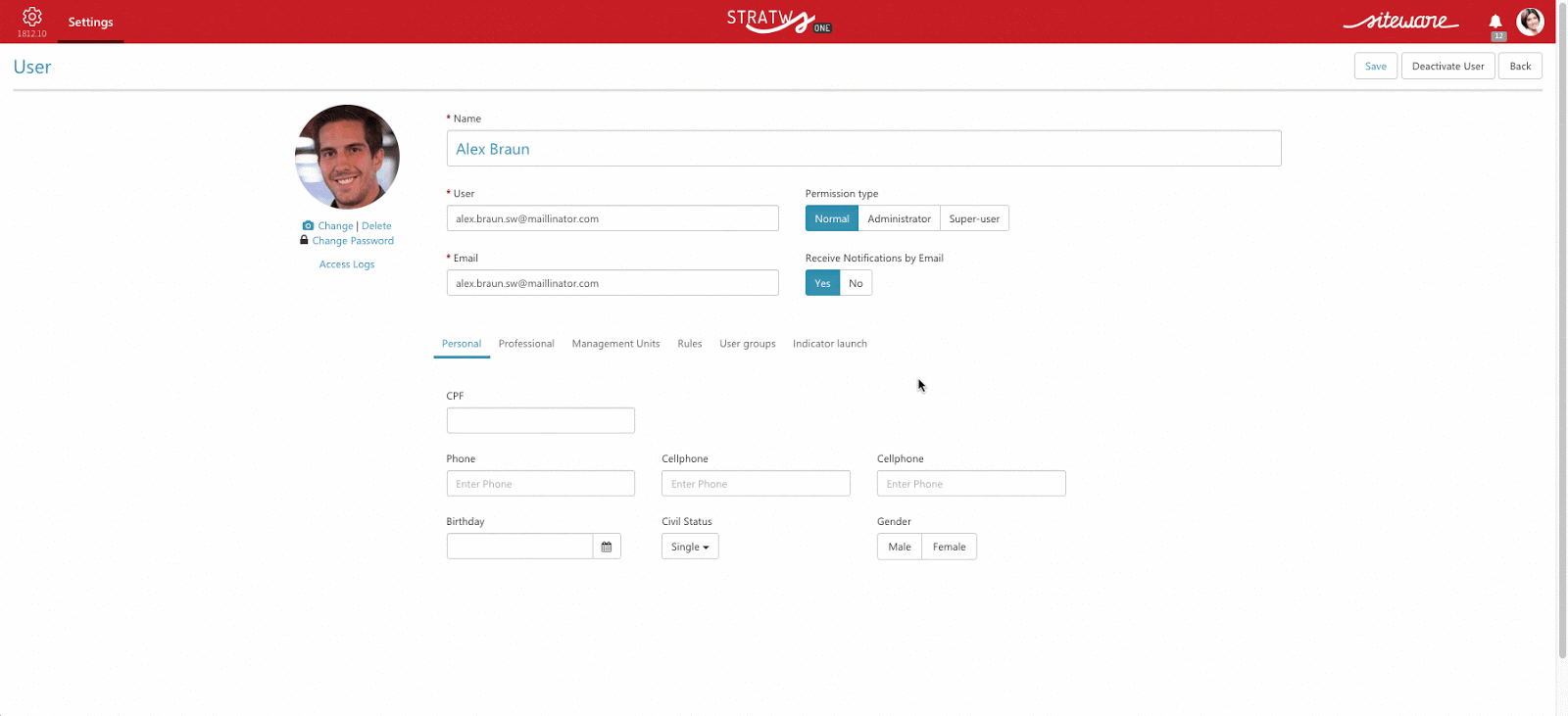 At the Rules tab, you can give or take User's permissions to do some actions. They are:
Add or Change Bookmarks

Add or Change Indicator Calculations

Add or Change Linked Bindings Documents

Add or change Indicator Commentaries

Add or change Indicators

Disable Indicators

Values Updater (Realized x Target) by Area
To do that, click on Add a Rule and, at the following modal, select the rule you want to put and click on yes. To register this action, click on Save.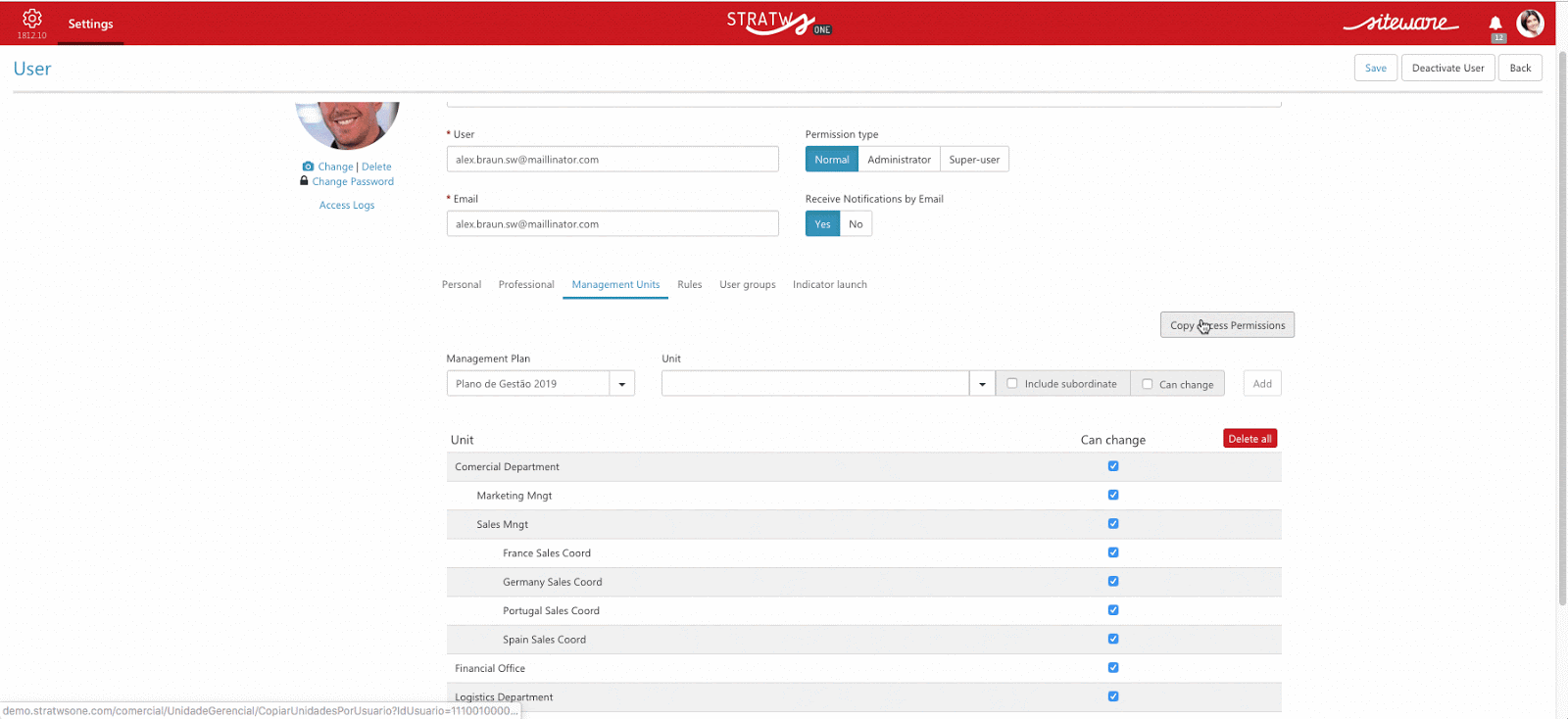 At the User Group tab, you can select which group this user belongs. To do that, select the group you want and click on Add.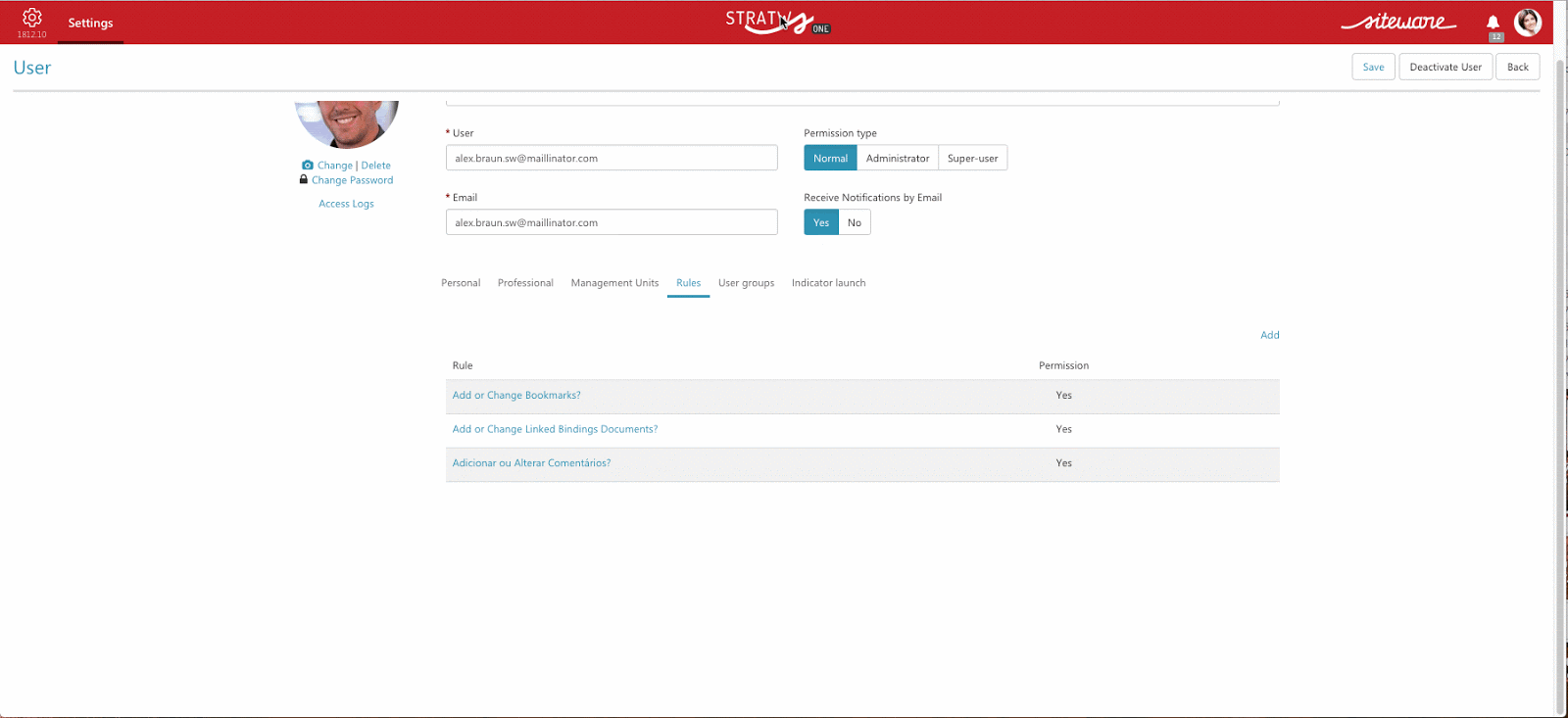 At the Indicator Launch tab, it's possible to designate to the user the task to fill an Indicator's spreadsheet.
To do that, at the search option, select the Management Plan where are the indicators you want and click on Add Indicator.
A modal will open with some filter options to locate the indicator. You can search by Management Plan, Management Unit, Result Area and name.
After finding the indicator, click on Save.
In case you have doubts, remember that our Content session has many articles about functionalities in STRATWs One.
Feel free to consult and follow any member you prefer! Besides that, our blog produces contents about management methodologies and productivity tips.
Access https://www.siteware.com.br/blog/ and fill you in!
Don't forget to make your suggestion or commentary about the article in the commentary section. Mark if the article was useful to you. Your opinion means a lot to us!