KPIs are evaluators of certain areas of the company, where their performance values ​​are entered. They can have their goal as negative or positive.
With them, you can track whether your goals were achieved, whether improvements and other features are needed.
They often change as needed. You can change the names of your meters, their values, among other things. It is now possible to access all the changes that have been made to a particular indicator.
What is this functionality for
How to access the change history of indicators
How changes are shown
What is this functionality for
When the indicators are changed in any of its properties, a log is generated with all the changes that were made to it. This functionality provides greater security of information about this indicator and facilitates access to its change history.
Properties which change history is kept:
Applicable frequencies
Comparison of Target
Show Chart on KPIs
Show on KPIs
Method of accumulation
Priority
Decimals
Active drill downs
Tolerance
Deactivation
Dimensions
Indicator Type
Results Area
Responsible
Grouping
Interface Code
Description of Target
Dimensions grouping
Polarity
Measuring Unit
Reference values
Add, change and delete Drill down by Items
Adding, changing, disabling and deleting calculations
Shares
Benchmark
In the change history, information is given such as: who made the change, what action was taken, which property was changed, the value before the change, the new value defined and when the change was made.
How to access the change history of indicators
Go to KPIs and look for the indicator you want to see change history. Then click the icon next to the name of that indicator and select Properties. After that, click on the History icon, in the upper left corner, above the indicator name. It will open the entire change history of that indicator since its creation, giving a complete overview of its changes.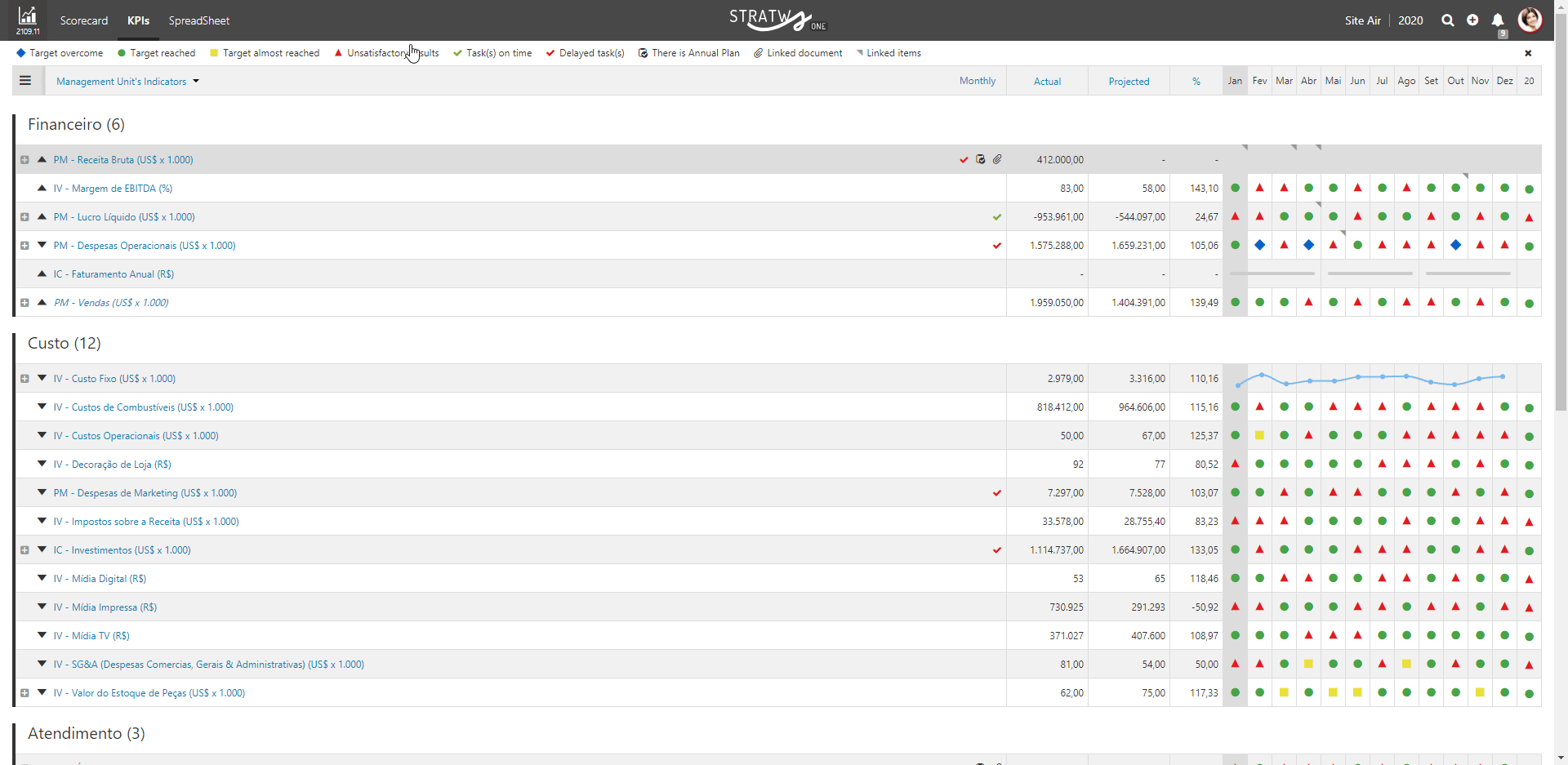 Inside the history, it is possible to filter the information, in case you are looking for a certain specification. Filtering options are by Year, Person Responsible, Item, and Change Period.
If there are no changes in any indicator you want to see, you will not be able to see the history.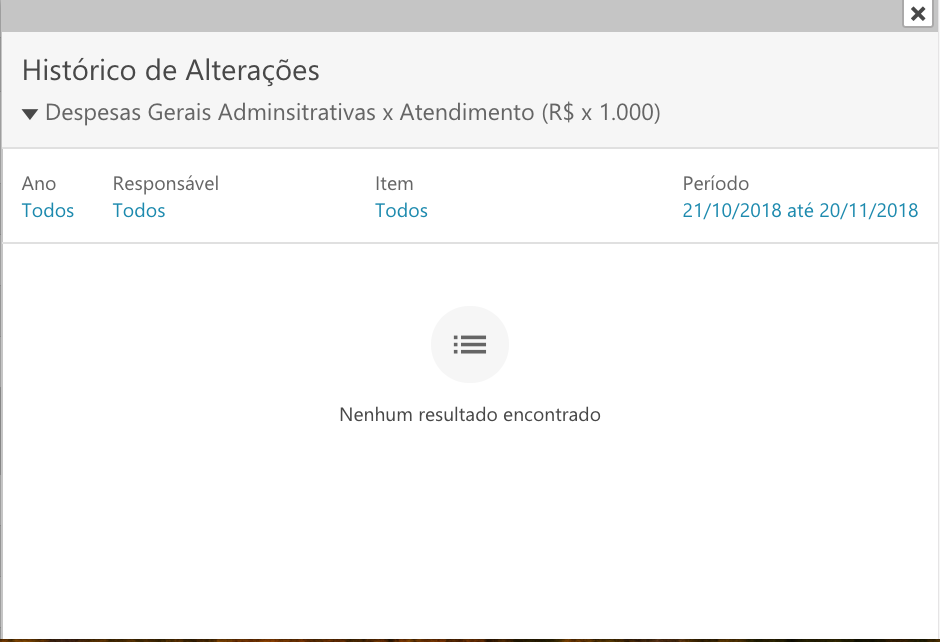 How changes are shown
Inside the history tab, you can see the changes by color. When the change is indicated in red, it means that the value in question has been deleted.
Example:

If the change only appears in green, it means that a value has been added.
Example:

If the color appears green with gray on the side, it means that the value has been changed. In the latter case, the gray color symbolizes the previous value and green the current value.
Example:
Note: This functionality is available in version 1811.1 and it is only possible to view the history from this onwards.
If you have any doubts, remember that our Contents section has articles on various STRATWs One features. Feel free to consult and follow those you prefer!
In addition, on our blog we produce several materials about management methodologies, productivity tips. Go to https://www.siteware.com.br/blog/ and stay in the loop!