What this feature is for
The sharing of indicators with other Management Units assists in situations where it is necessary to visualize the data of some indicator that has been contracted in another Unit.
Previously, it was not possible for a non-Management Units user of the source indicator's comment and access other features of the shared indicator.
Commenting on a shared indicator
Access the Corporate Performance module and click in the KPIs option. Then look for the shared KPIs, choose one of them and click it.
On the opened tab, click the comments tab. You can view and send any comment to the indicator, even if it does not belong to your source Unit. In addition, you can also delete your own comment.
If you are an administrator or super-user, you can delete a comment only from the unit you manage.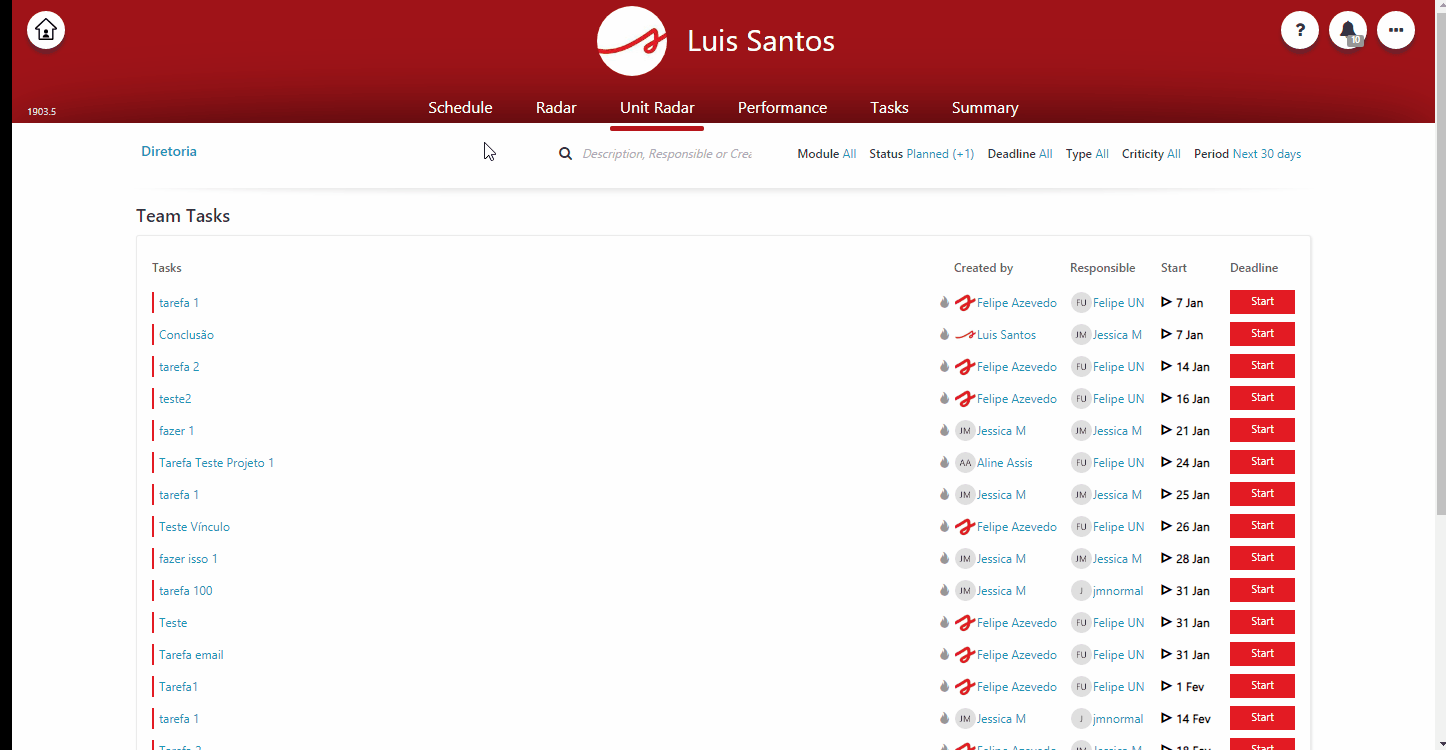 Accessing Tasks, Problem Solvings and Documents in a shared indicator
You can still create, edit and delete tasks, Problem Solvings, and shared indicador documents, even if you are not from the source Unit.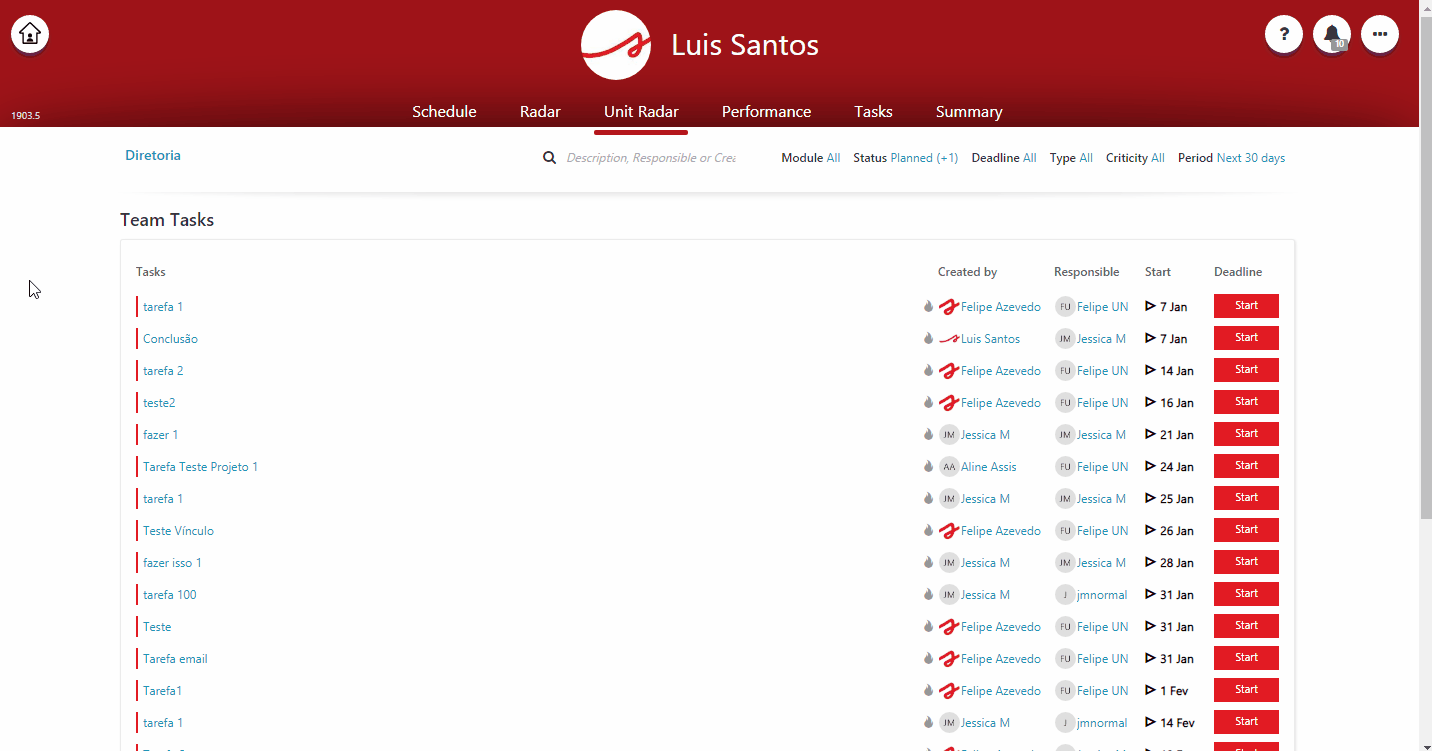 By clicking on the properties you can only view, not being allowed to make edits.
Although shared, indicator belongs to the source Unit, so no permission to modify its structure.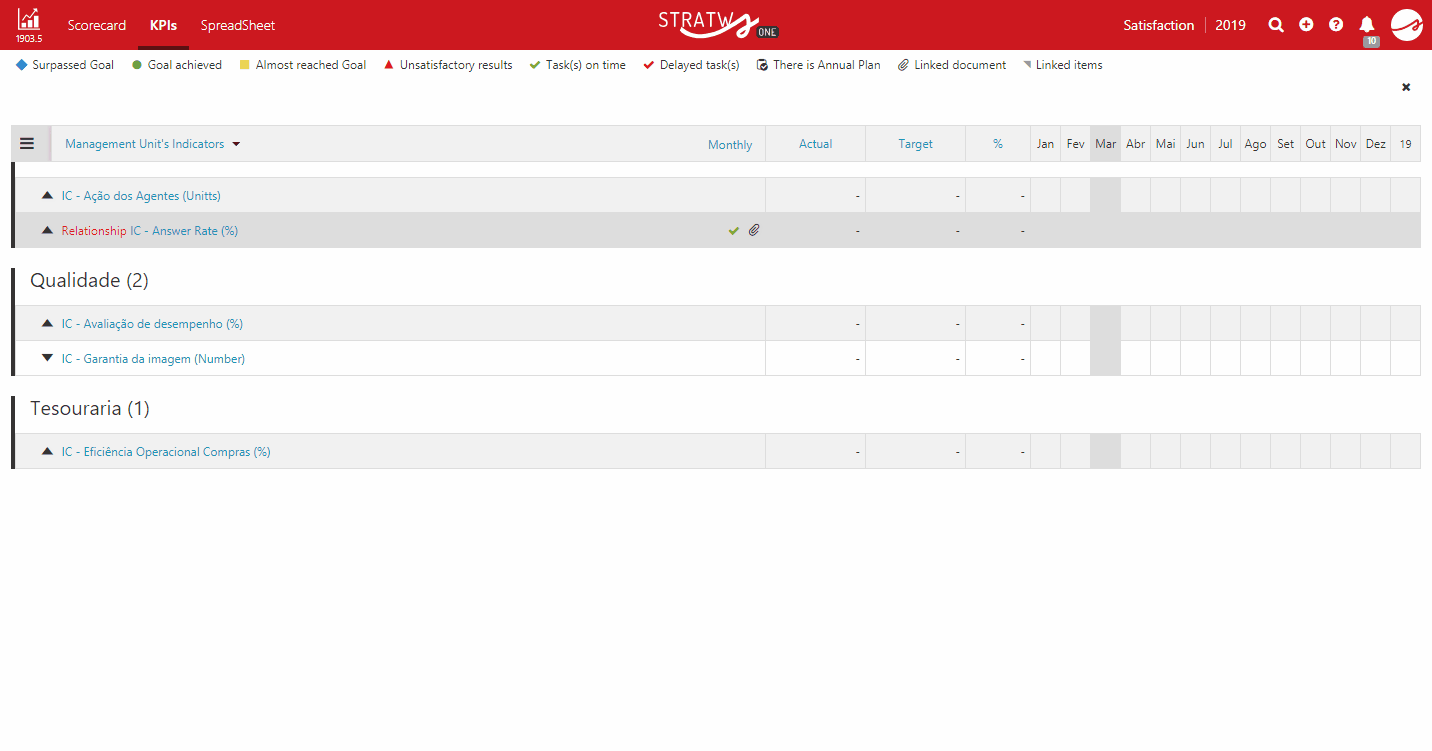 In case you have any doubt, remember that our Content session has many articles about the functionalities of STRATWs One.
Feel free to consult and follow any member you prefer! Besides that, our blog produces contents about management methodologies and productivity tips. Access https://www.siteware.com.br/en/blog/ and stay updated!
Don't forget to mark if the article was useful to you. Your opinion means a lot to us!