What is this feature for
The Change Log of an indicator assists in creating a complete and assertive record of all values that have been posted to the Spreadsheet.
Viewing Change Log Forecast and Projected Values of a KPI
Access the Corporate Performance module and click in Spreadsheet. Then go to the KPI you want, hover the mouse over the name and click on the icon

.
After that, click the Change Log option.
A worksheet will open. From there, at the top, you can select the month that you want to see the change.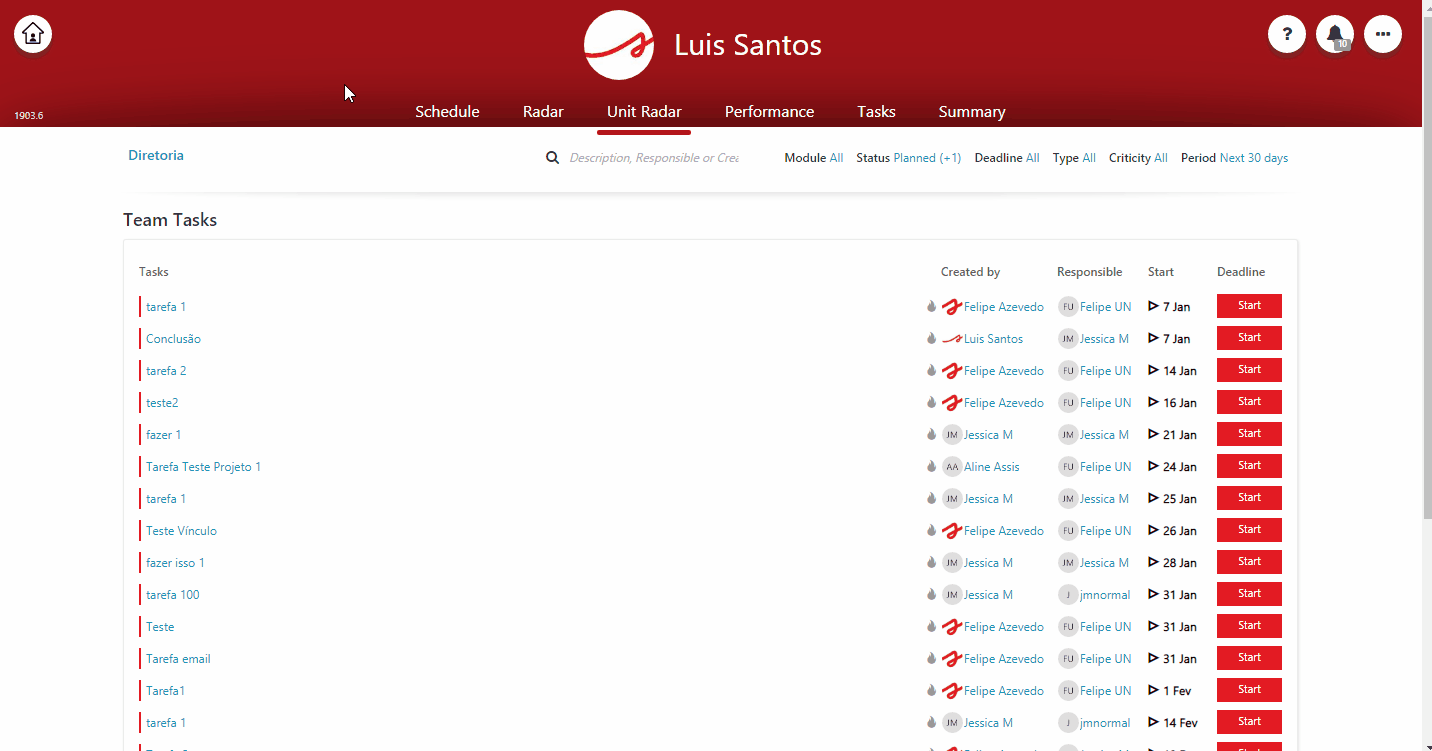 The worksheet has the following form of visualization: The change date and time, the values Actual, Target, Forecast, Projected, and the user who made the posting.
Views are sorted from the most recent to the least recent. That is, at the end of the worksheet, the first value posted in that month for that indicator is shown.
The following values are changes from the originally posted values.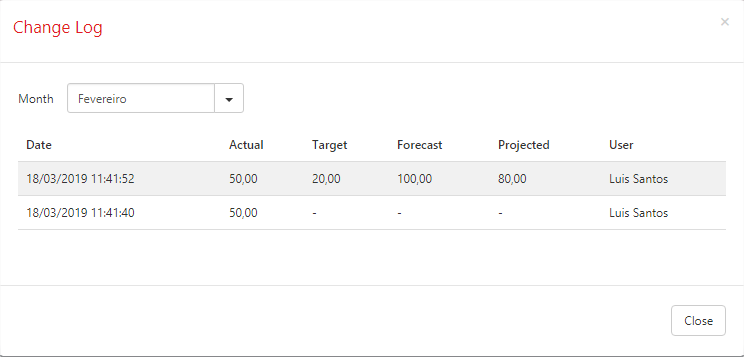 In case you have any doubt, remember that our Content session has many articles about the functionalities of STRATWs One.
Feel free to consult and follow any member you prefer! Besides that, our blog produces contents about management methodologies and productivity tips. Access https://www.siteware.com.br/en/blog/ and stay updated!
Don't forget to mark if the article was useful to you. Your opinion means a lot to us!