What is this feature for
The Project's Calendar helps in the planning of strategy and execution of the projects, counting the working days and holidays of the company.
Creating a Project's Calendar
Go on Settings and, on the Project Portfolio tab, click on Calendars. On the upper high corner, click on the

icon.
Define the name of your calendar and if it will be active or not. After doing that, click on the Save and add details option.
After saving your calendar, click at its name and locate the

icon, on the holidays' tab. Add the holiday or event you want to and put its start and end date.
After adding it all, click on save.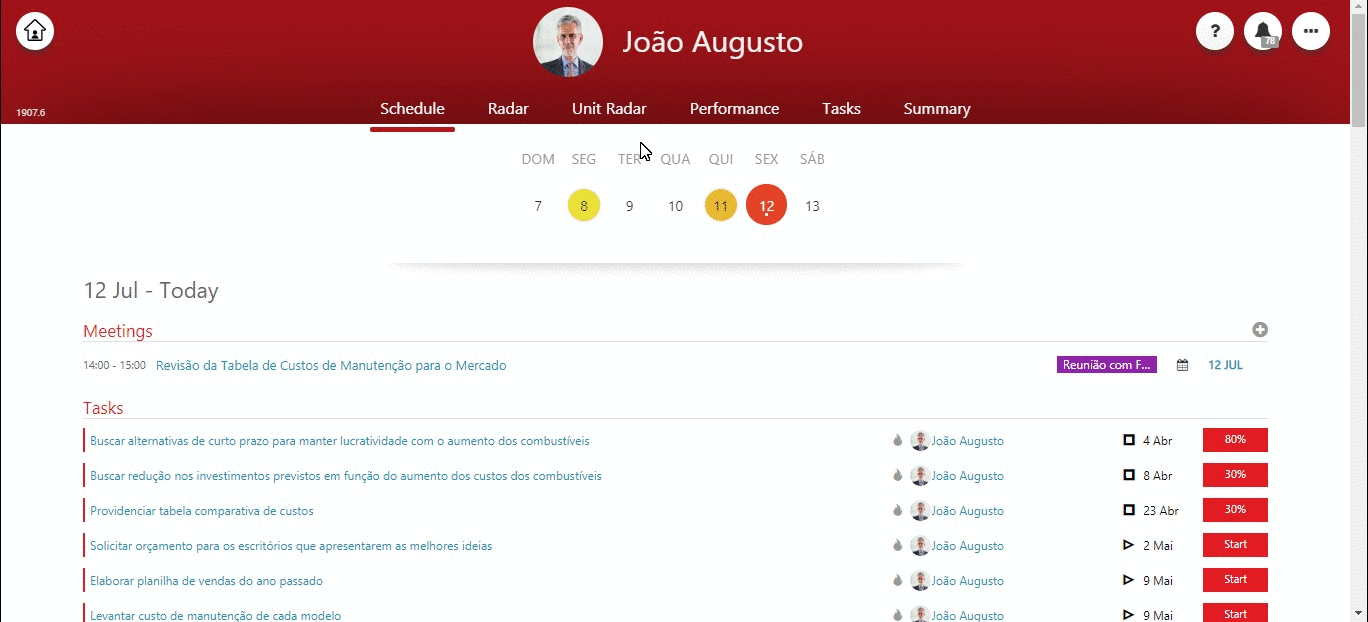 It is needed to define the start hour, end's hour and hour per day of your calendar. Besides that, it is also needed to define the working days of your calendar.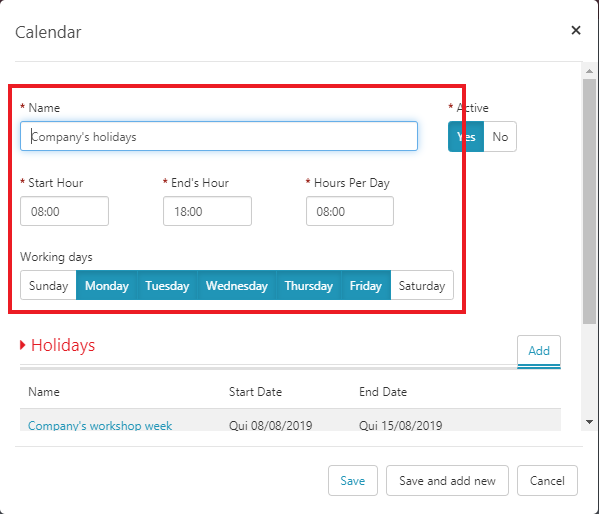 Adding a calendar to a project
After signing up your calendar on the system, it is needed to add it to your project. To do that, access the Project Portfolio module and click on Projects.
Look for the project you want and click on it. After, click on the

icon, on the upper right corner and select the Add Calendar option.
Choose the calendar you want, click on the

icon and your calendar will be added to the project. From this moment, the calendar will be applied to the project, counting its holidays and working days.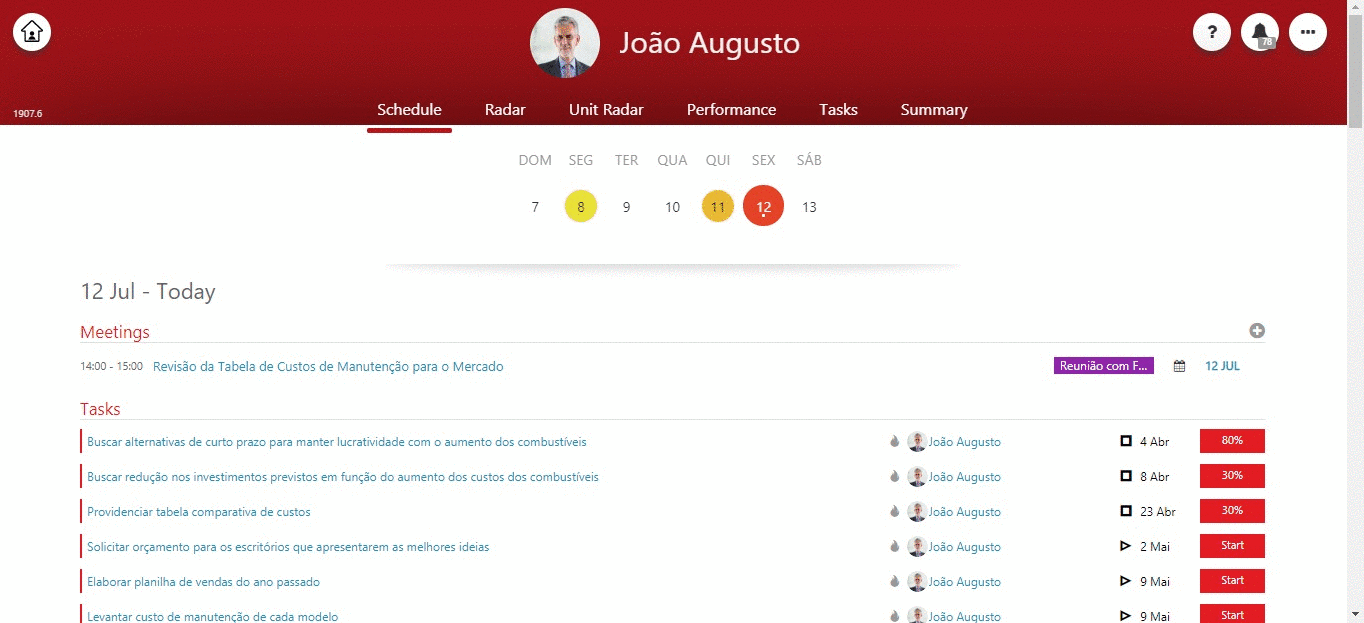 Another way to add a calendar to your project is when you create a project. Go on Project Portfolio and click on Projects. After that, click on the

icon.
Fill all the options and, at the end of the modal, will be an option named Standard Calendar. Choose your calendar and click on save.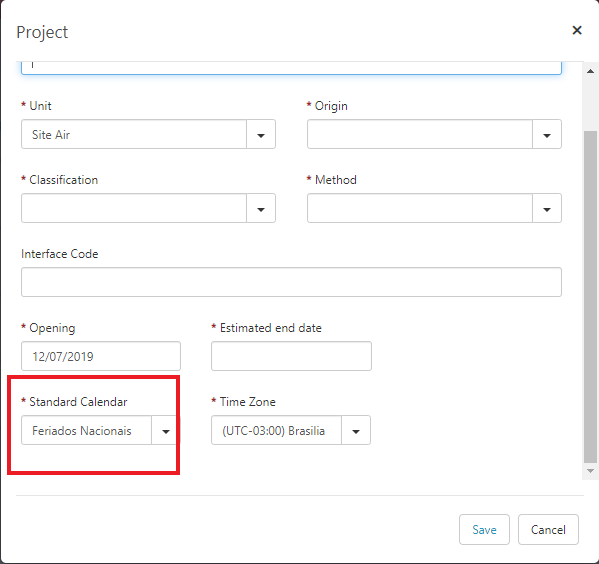 In case you have doubts, remember that our Content session has many articles about functionalities in STRATWs One.
Feel free to consult and follow any member you prefer! Besides that, our blog produces contents about management methodologies and productivity tips.
Access https://www.siteware.com/en/blog/ and fill you in!
Don't forget to make your suggestion or commentary about the article in the commentary section. Mark if the article was useful to you. Your opinion means a lot to us!