Comparison with the last year Actual
What is this feature for
The comparison with the last year Actual helps you in situations that you wish to have a performance parameter of a certain KPI related to last year's performance.
It creates a comparative result board, making a comparative analysis assertive.
This feature only compares the same KPI, on the same MU, on different Management Plans. It is not possible to compare different KPIs.
Comparison with the last year Actual
There are two locals where this comparison can be done: On the KPIs and on the Scorecard.
To access the Scorecard comparison, go on the Corporate Performance module and click on Scorecard. After that, click on the default comparison of your Scorecard, at the left side of the YTD option. Then, click on the
icon, on the right corner.
Select the value you wish to compare with the last year's Actual and, at the other comparison, select the Actual (2018) option.
This option always shows the last year's Management Plan that you are. In case you are on the 2018 Management Plan, the Actual (2017) would be shown.
This feature will not be profitable to Strategic objective and Perspectives analysis, because their results are directly linked to the KPIs results.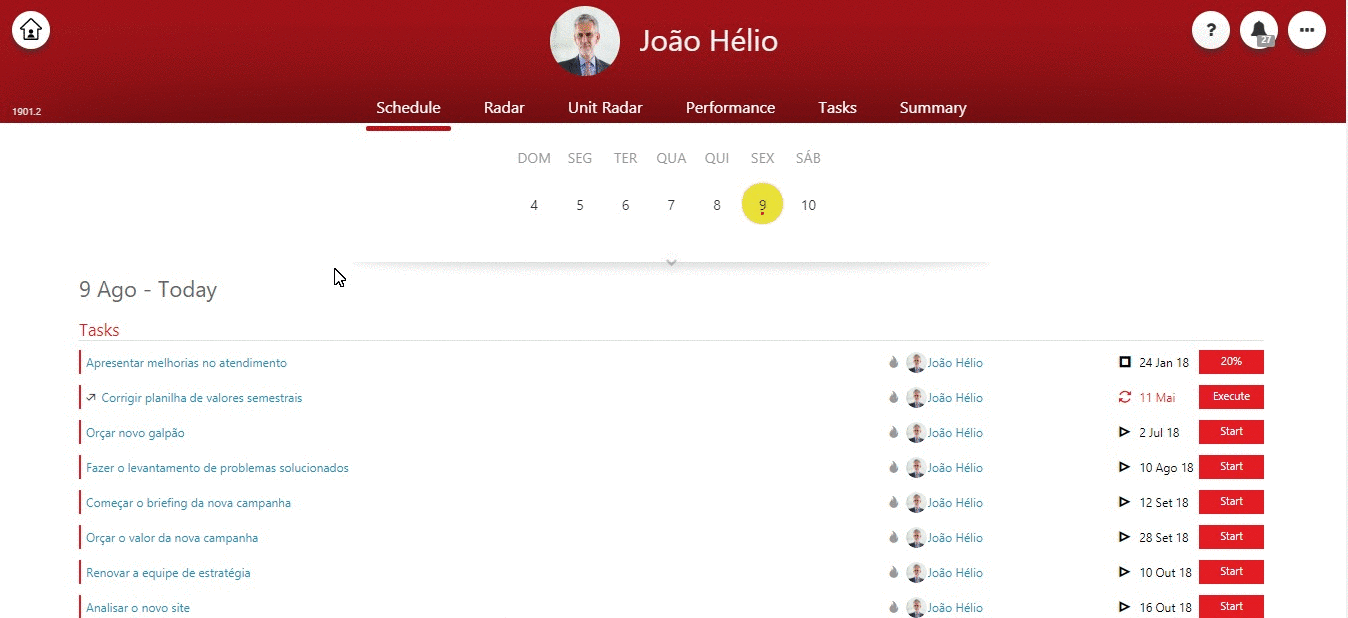 To do the comparison on the KPIs, access the Corporate Performance module and click on KPIs. After that, go on the default comparison option, located on the right side of the frequency option.
Select the value you wish to compare with the last year's Actual in one column and select the Actual (2018) on the other column.
After, the system will show automatically the comparison values with the last year's Actual.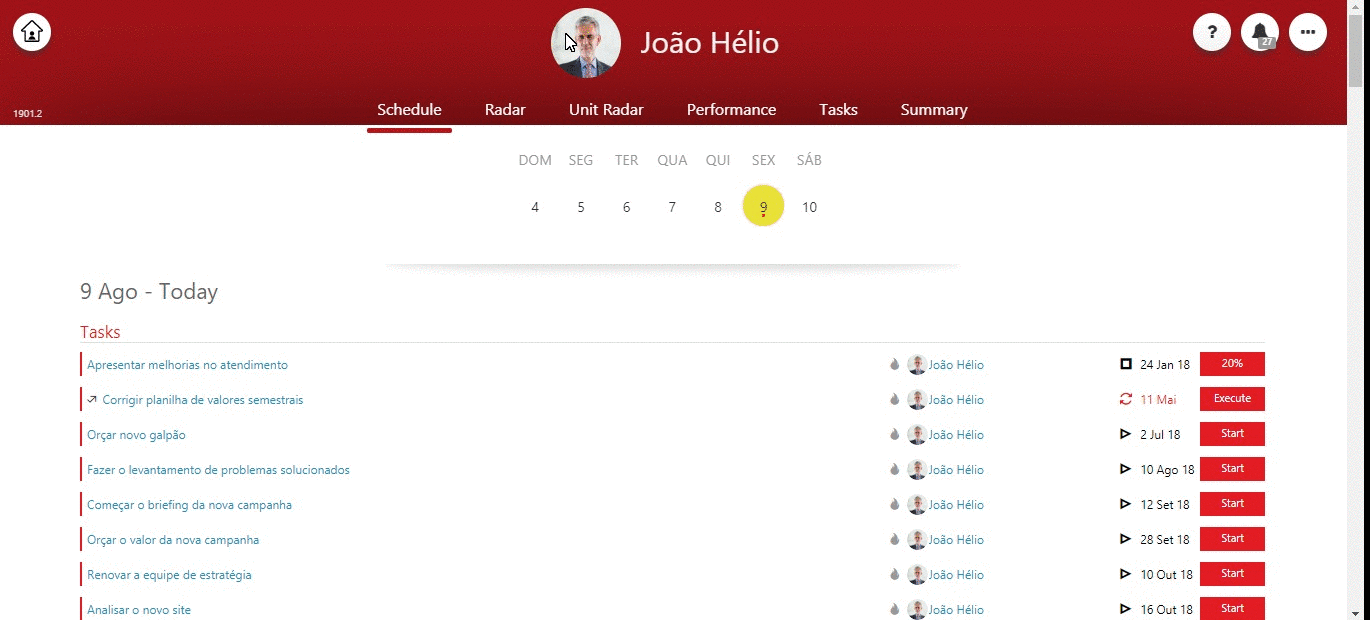 The comparison can only be done in KPIs that remained with their frequency in a Management Plan to another.
In case that the KPI changes its frequency on another Management Plan, this comparison will not be done.
It also not possible to compare the KPIs of a weekly frequency, because the reference date of launch to the KPI changes according to the year.
In case you have doubts, remember that our Content session has many articles about the functionalities of STRATWs One.
Feel free to consult and follow any member you prefer! Besides that, our blog produces contents about management methodologies and productivity tips. Access https://www.siteware.com.br/en/blog/ and stay updated!
Don't forget to mark if the article was useful to you. Your opinion means a lot to us!