Available from the 1910.4 version
What is this feature for
The possibility of setting a waterfall's analysis beginning helps you in situations that the items' values sum doesn't represent the father KPI's values.
The item's values of the chart are set up on the settings
This setting only defines the beginning of the chart, not all of them.
Setting the waterfall's analysis beginning
Go on the Corporate Performance module and click on KPIs. After that, look for the KPI that you wish and click on it. In the KPI's details screen, click on the Chart's tab.
Look for the Waterfall chart and click on it. After that, select the

icon, on the right side and look for the Analysis beginning option.
The options are: Sum of the values of the items and Values of this Indicator. The first option is the standard chart option. The second one is when you wish to analyze just the KPI you are in, select it and click on save.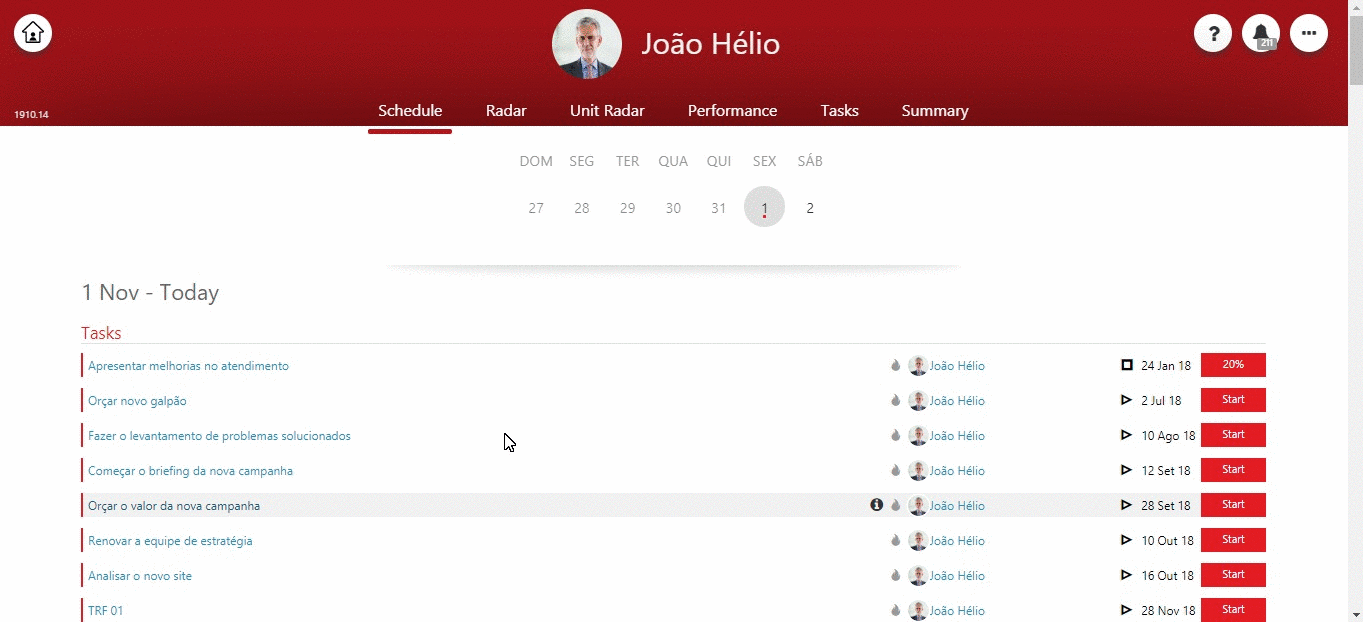 The Analysis beginning option will be available only for the Waterfall chart. The other charts will not have this option.
From the 1910.4 version on, the scale options for any chart will be available on the

icon.
In case you have any doubt, remember that our Content session has many articles about the functionalities of STRATWs One.
Feel free to consult and follow any member you prefer! Besides that, our blog produces contents about management methodologies and productivity tips. Access https://www.siteware.com.br/en/blog/ and stay updated!
Don't forget to mark if the article was useful to you. Your opinion means a lot to us!