What this feature is for
A Escolha Única no checklist de Indicadores Qualitativos permite que seja possível fazer lançamentos de dados e acompanhar indicadores qualitativos que tem por característica checklist composto por itens excludentes.
Defining a Single Choice type Qualitative KPI
In the Corporate Performance module, access KPIs or Worksheet to find a Qualitative KPI that you want to define your checklist as Single Choice. Once found, access its properties. A side screen will open to access these properties.

This side screen is also opened after the creation of a Qualitative KPI, and you can also set this configuration at this time.
In the checklist definition section, select the "Single Choice" option. For this type of option, the value of the KPI in a given period will be equivalent to the value of the item selected during data insertion.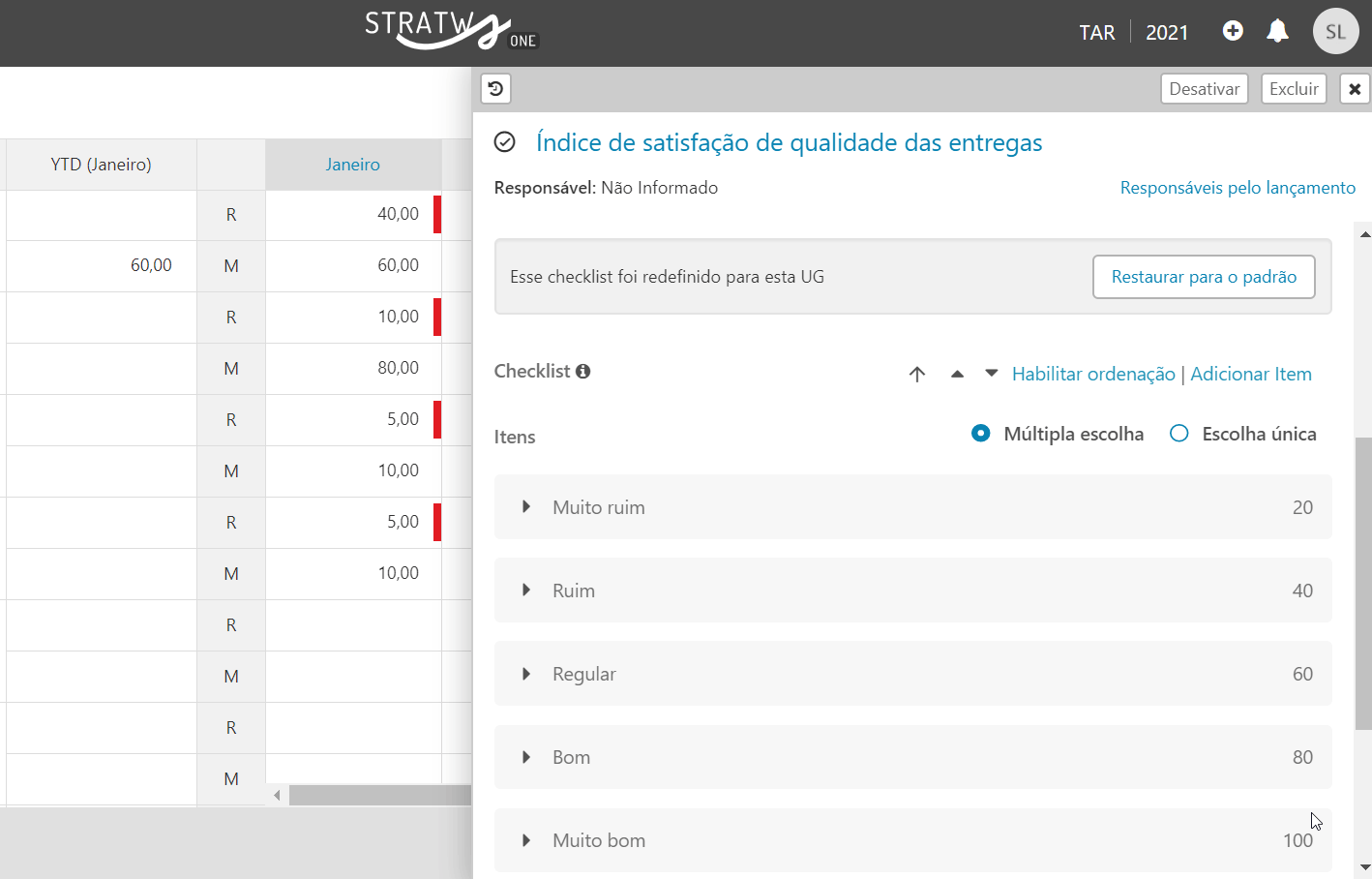 Inserting Data
Access the Spreadsheet, in the Corporate Performance module and find the Qualitative KPI you want to insert data.

When you hover over the actual and target field, the

icon will appear. Click on it and the insertion data screen for this type of KPI will appear. You can choose to fill in the actual or target fields. Select the checklist item that corresponds to the desired entry.