What this functionality is for
Facilitate navigation between qualitative KPIs during the insertion of their data, so that it is not necessary to open and close the data insertion screen several times when you want to update data for various qualitative KPIs.
Navigating between Qualitative KPIs during data insertion
Access the Corporate Performance module, click on KPIs or Spreadsheet and find a Qualitative KPI that you want to perform data insertion.
After you have found the desired KPI, click on the

icon in the desired period, which will take you to the data insertion screen for this KPI.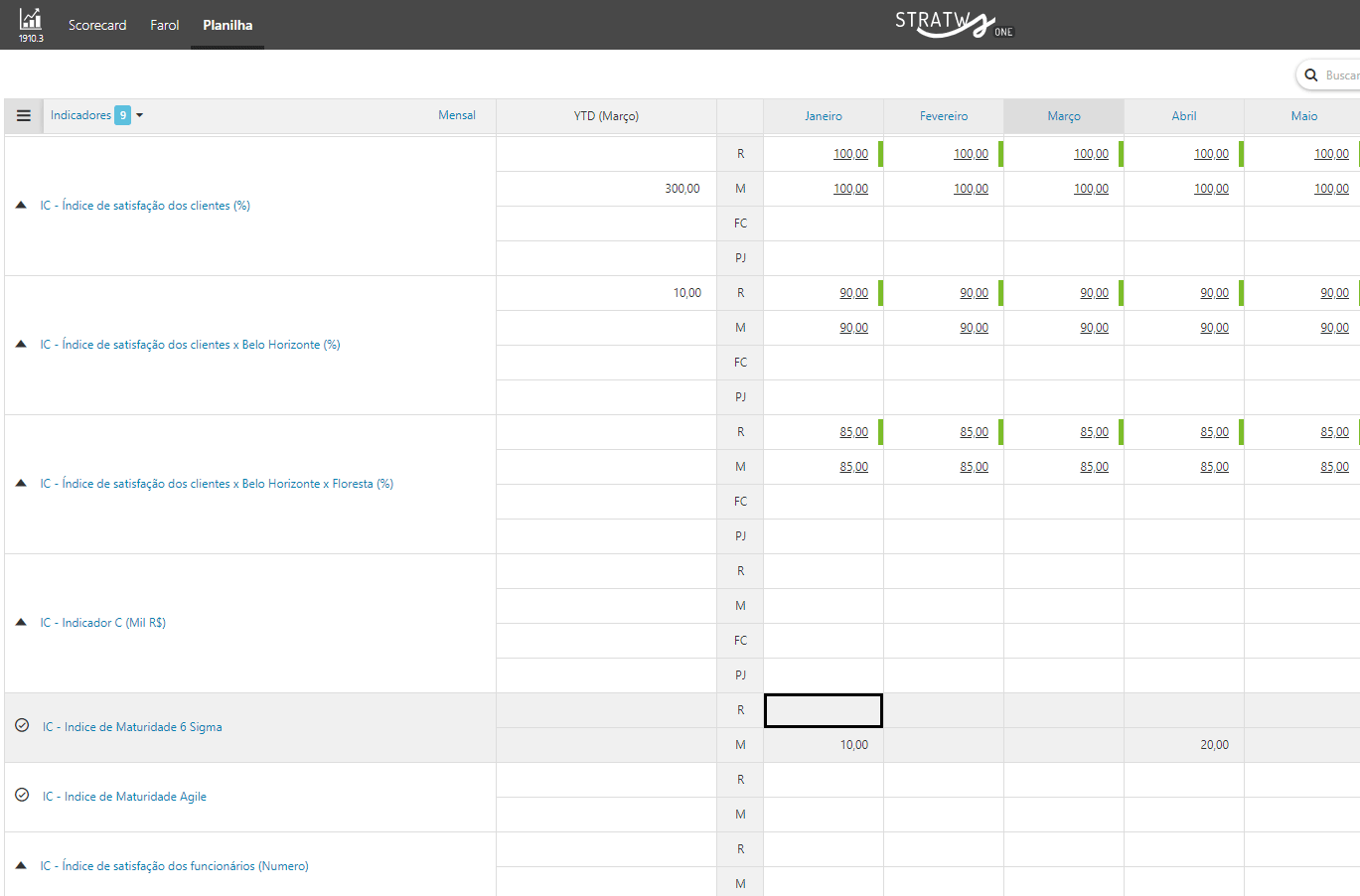 Now, within this screen, it will be possible to navigate to other Qualitative KPIs that are visible in the KPIs or Spreadsheet with the current filter.