Module that this feature covers

Corporate Performance
What this feature is for
The creation of tasks on a KPI allows the user to define actions that are related to it.
An example is when you have an indicator with performance outside of expectations. With this functionality, actions to improve or achieve the performance can be defined in the indicator.
Creating tasks on a KPI
In the Corporate Performance module, access KPI'S or Spreadsheet and click on the indicator you want to add the tasks to. In the Task tab, you can create tasks for the indicator.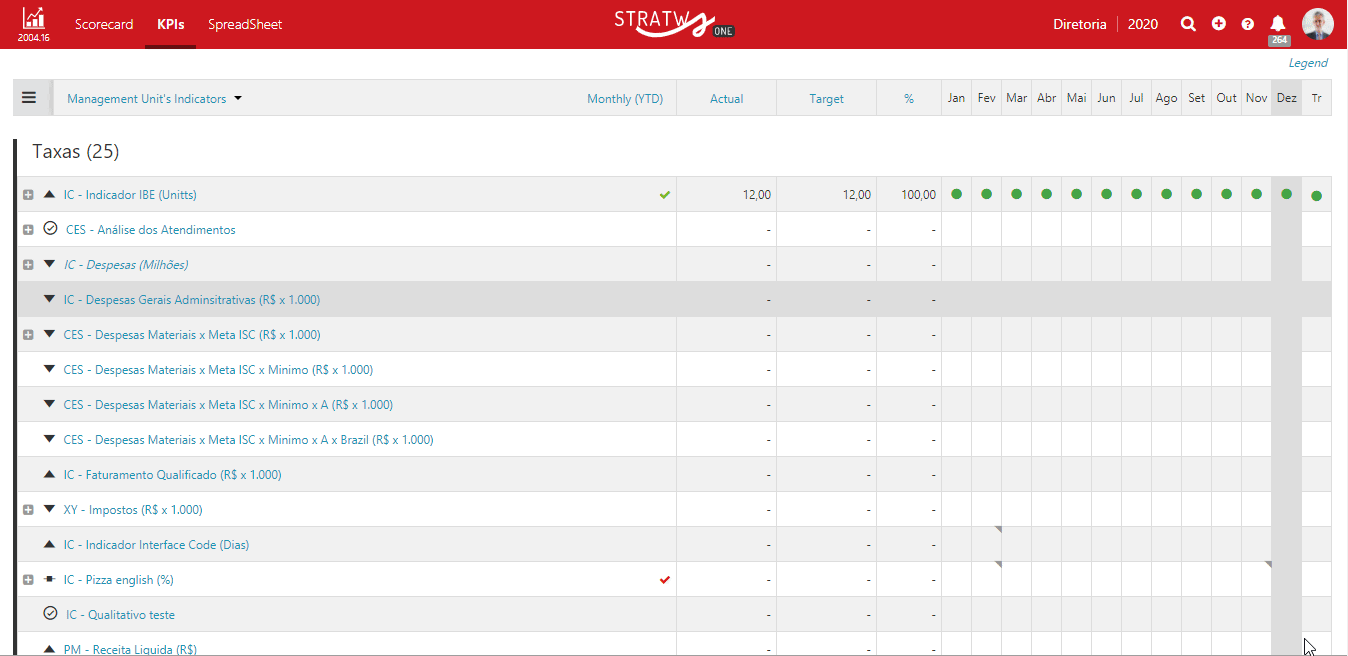 Tasks are visible in the Tasks tab of the indicator, also in My Dashboard, Tasks. See below.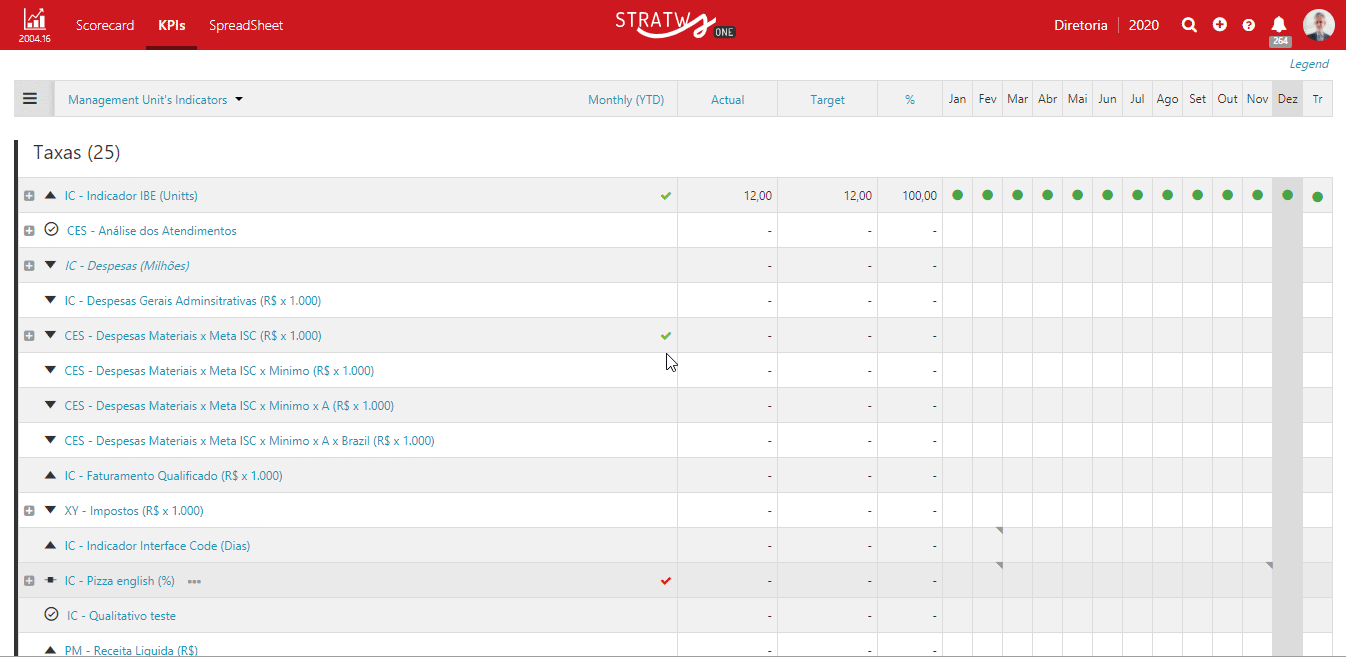 Viewing tasks on the KPI
In the Tasks tab within an indicator, a filter is displayed to make it easier to view the created tasks. It is possible to filter by the description, responsible, status, deadline, type and criticality of the tasks.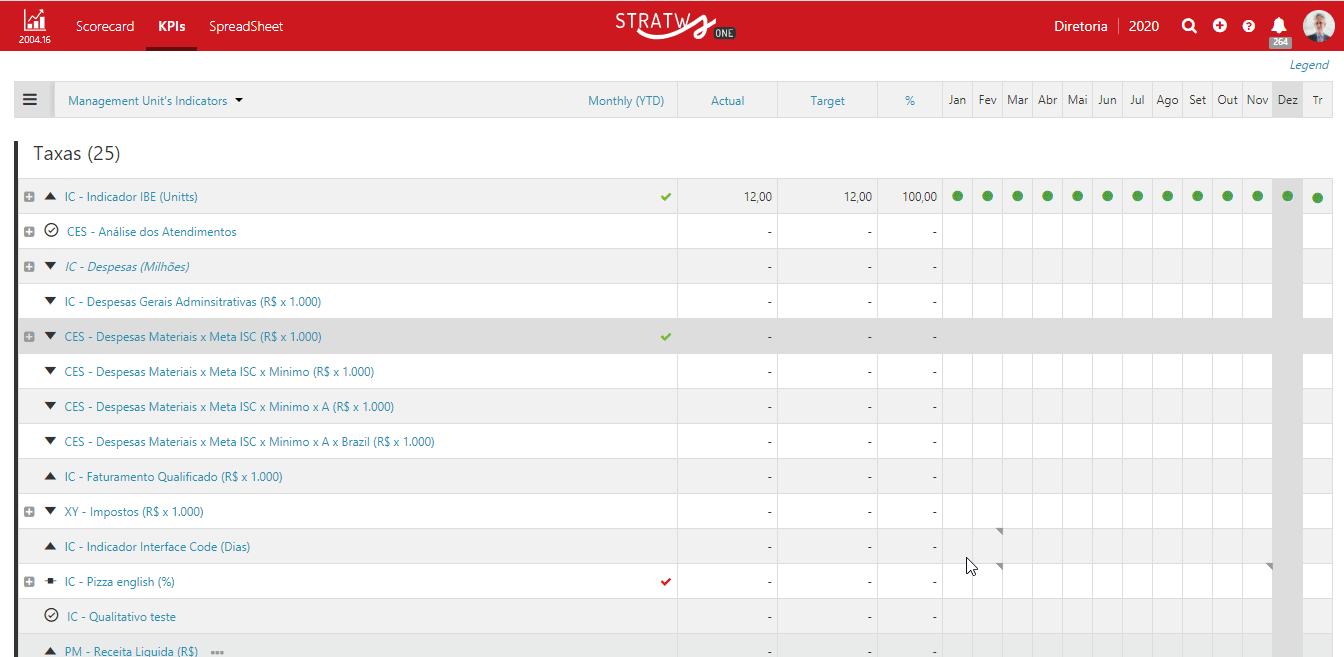 When you click on the task, a tab will open with some information for viewing. It is also possible to fill in some more information about your task.
In the upper panel of the tab, who is assigned the task, the percentage of execution of the task so far, the start date (

) and the expected date for completion (

) of the task is informed.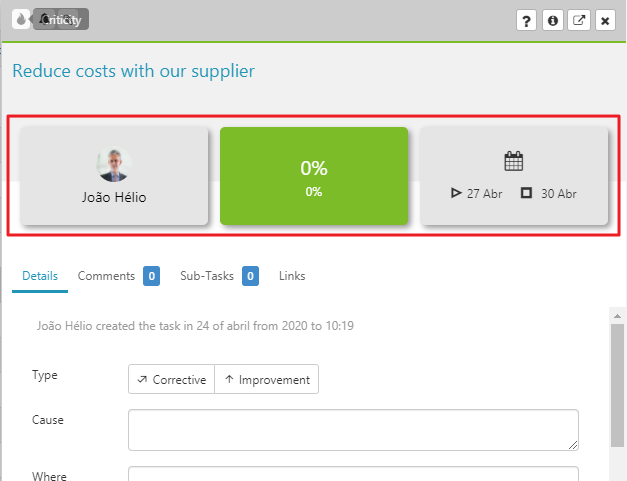 In the Details tab, you can add some information about your task. Are they:
The

Type

of task, that is, whether it is a corrective or improvement action;

The

Cause

of the task, what is the origin of the task;

Where

this task will be performed;

How

it will be executed;

Why

its execution is necessary;

The

Estimated

amount spent for its execution;

The amount

Accomplished

during its execution;

The

Justification

for these values.
In the Comments tab, you can add announcements or reminders to facilitate communication about this task. If you want, you can tag a person by typing @ + the person's name.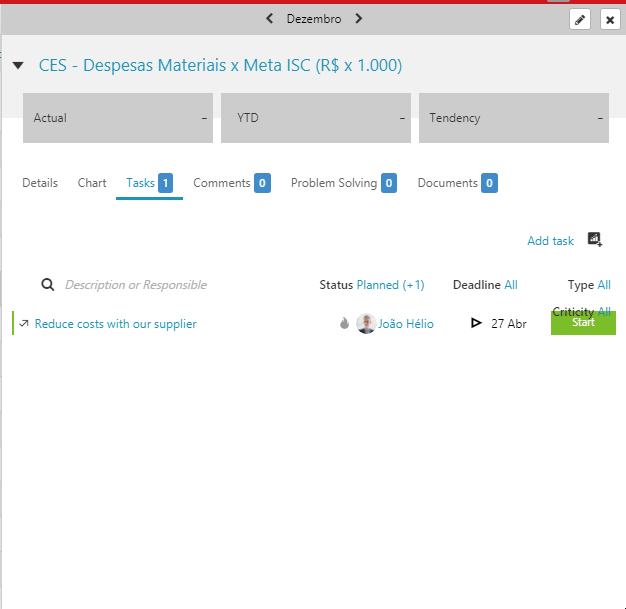 In the Sub-Tasks tab, it is possible to add a task that has arisen from the original. Click on Add Sub-Task and fill in What should be done, Who will do it and the start and end date of the task. After that, click Yes and reload now.
It is also possible to add more information by clicking on the sub-task and accessing the Details tab.
When creating a subtask for a task, it will be completed when the subtasks are completed.
In the Links tab, you can link meetings to your task. To do this, click the option Link a meeting and, in the tab that opens, select the meeting you want to link. After that, click Yes and reload now.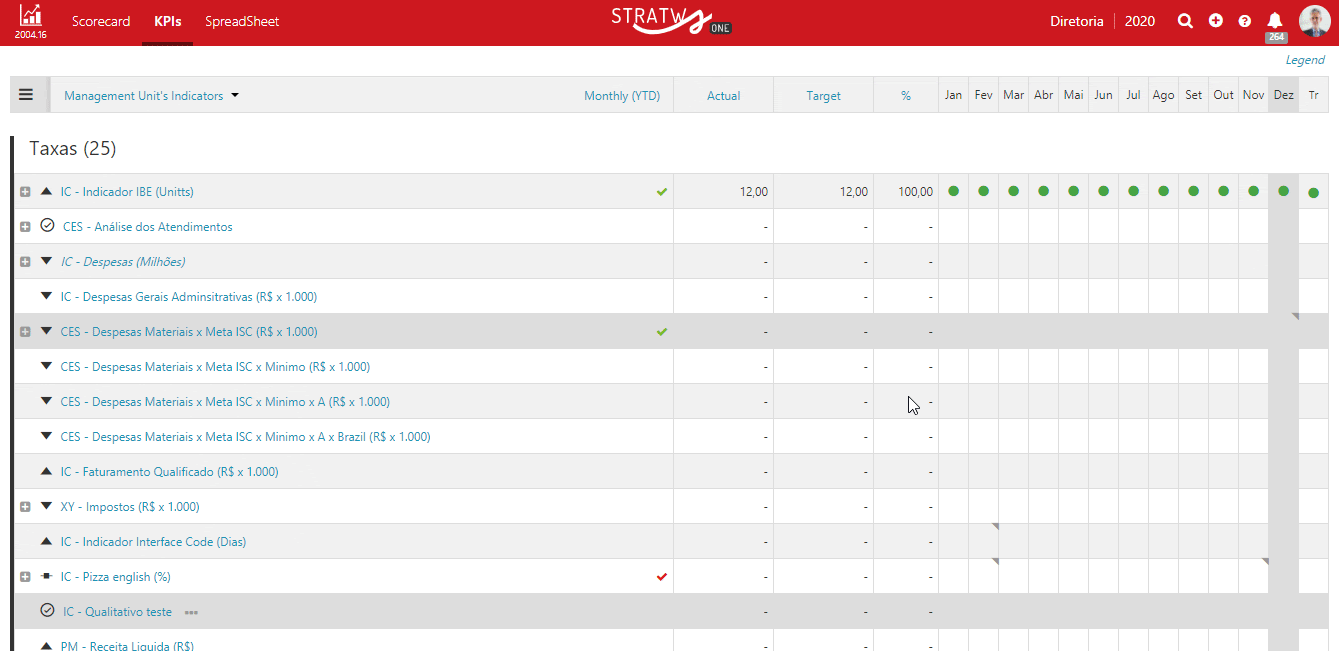 You can disable the created task at any time by clicking on the Disable Task option, located at the bottom of the tab.