Module of this feature

Corporate Performance
What is this feature for
At the Stratws One you can insert values for your Indicators through our Application Programming Interface (API). This enables you to create automations to manage those values on the platform. These changes are reflected automatically on the SpreadSheet and KPIs.
Now, to make it easier to manage the integrated Indicators, it will be identified, with a message telling that it has values setted through integration, and the manual editing of its values will be blocked. This lock allows that integrated values are not being overridden.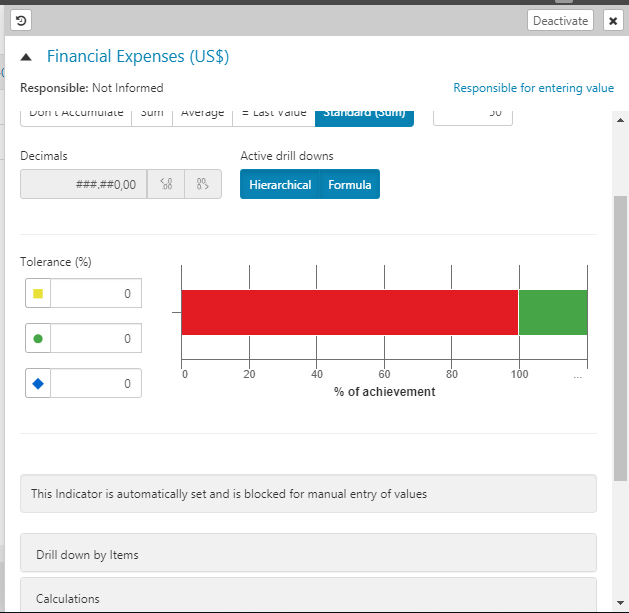 It is important to say that this identification will only occur to values that are integrated after the release of this functionality (version 2109.20)
This behavior will be restricted to users that have Normal permissions on the system. Administrators will continue to insert or change values on the Indicators even if the Indicator has values changed through API.
For example, suppose that the Indicator __X__ has had its target values setted up through integration. A Normal user will not be able to modify or set new values as can be observed below: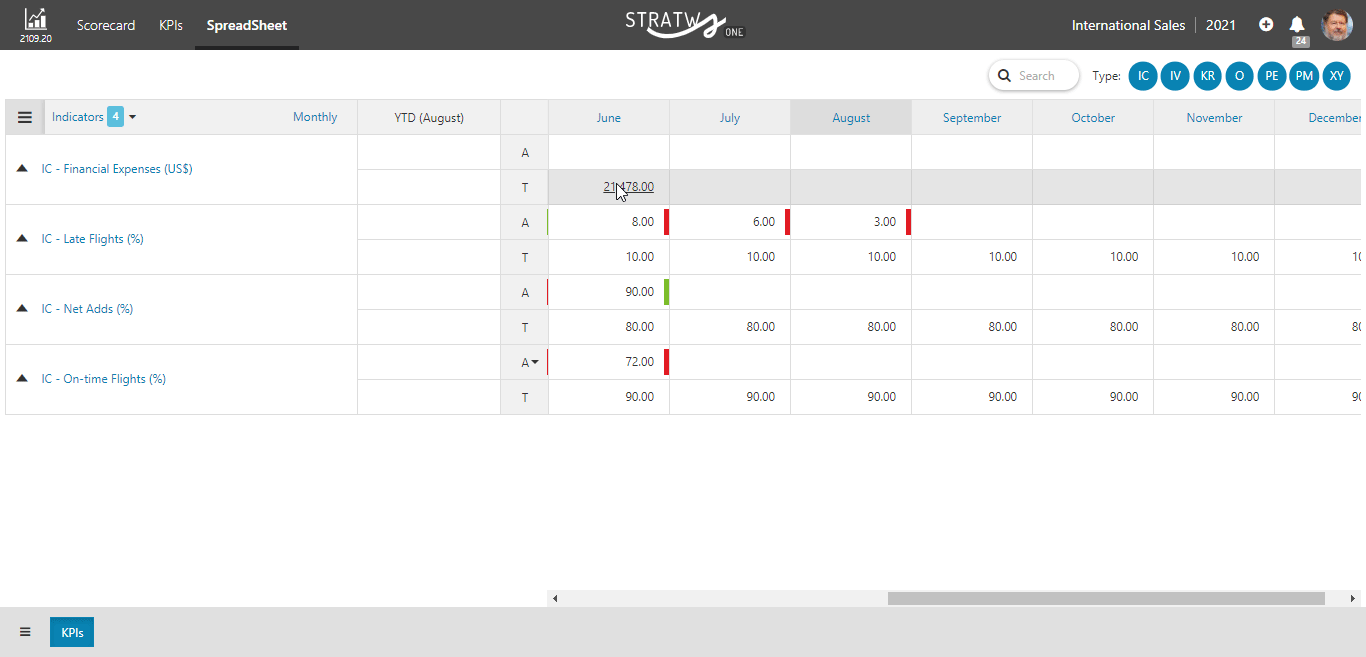 Note: Inserting values through API lock just the frequency where the value has been setted. For example, if an indicator has Monthly, Weekly and Daily frequencies setted up and a Monthly frequency has its value changed over API, then the other frequencies will not be blocked.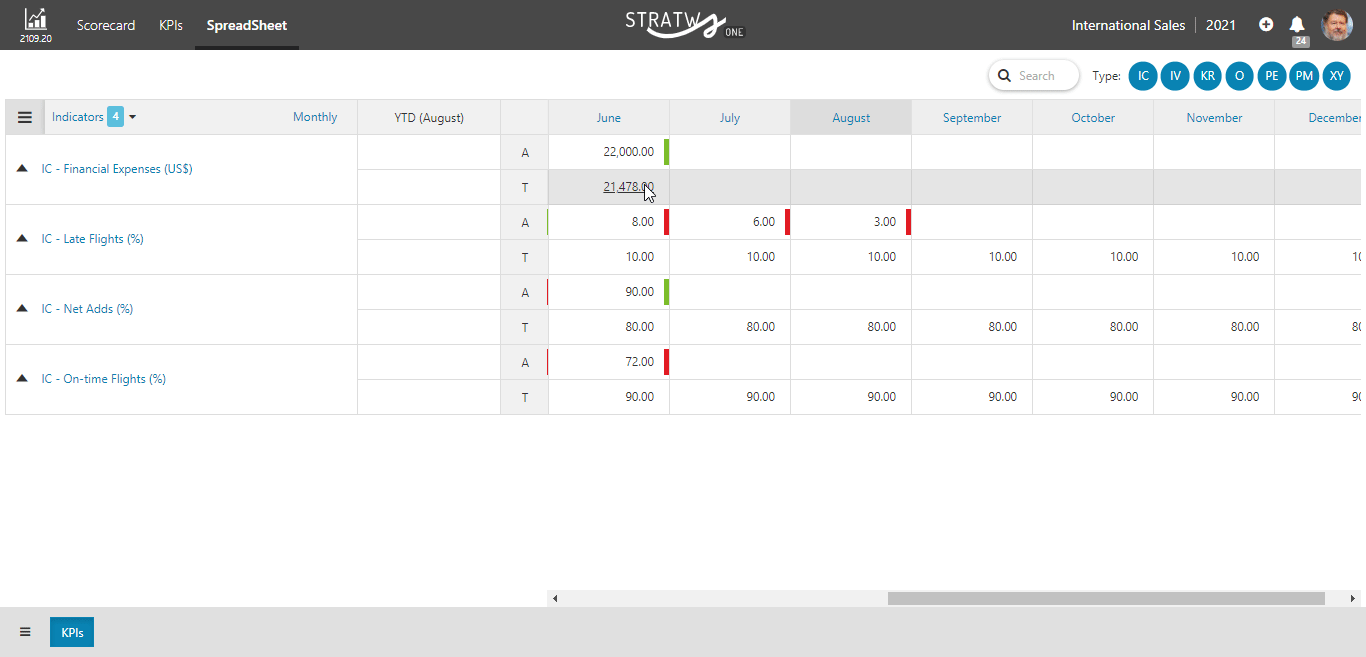 Disabling the Lockage
In case the Administrador user wants to disable the lockage to an specific Indicator, he can access the Indicator properties and enables the manual editing of its values.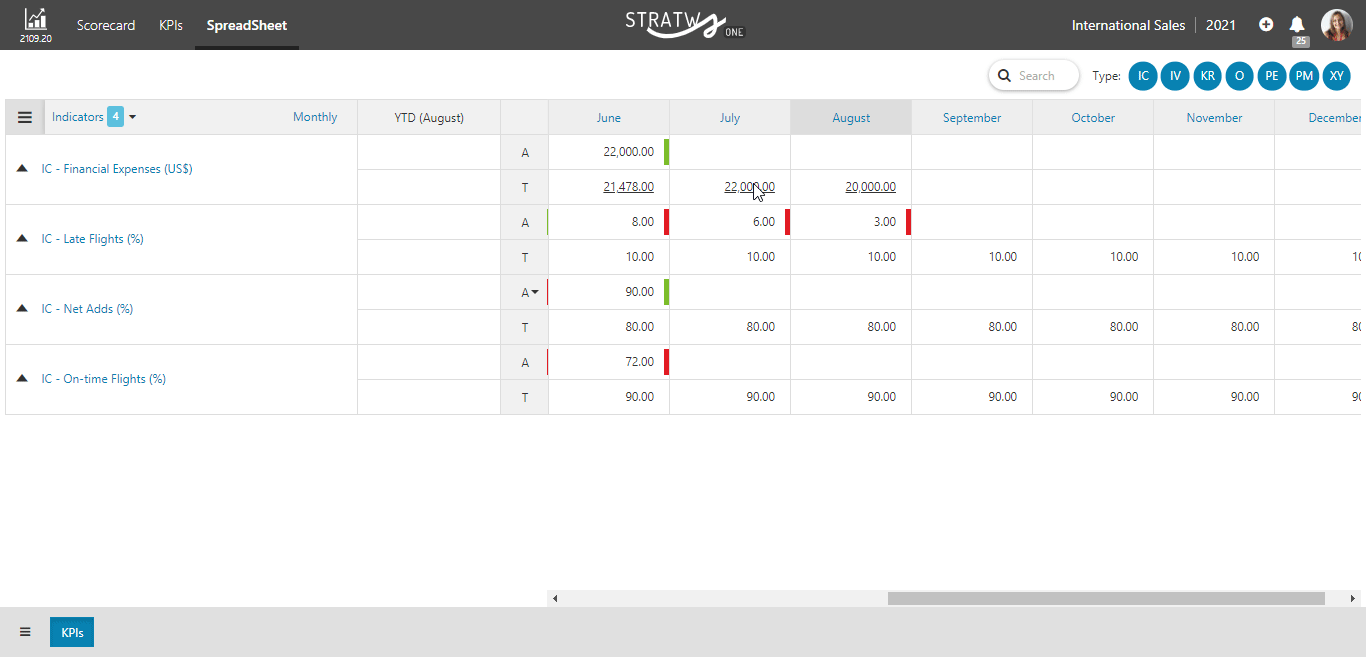 User rules to allow setting values to a blocked Indicator
Although this restriction exists for Normal users, it can be bypassed through System Rules, presented on User and User Groups edition views. Setting the Rule "Can I manually change the integrated indicator values?" to yes will allow the User or User Group in question to set values to Indicators identified as integrated Indicator.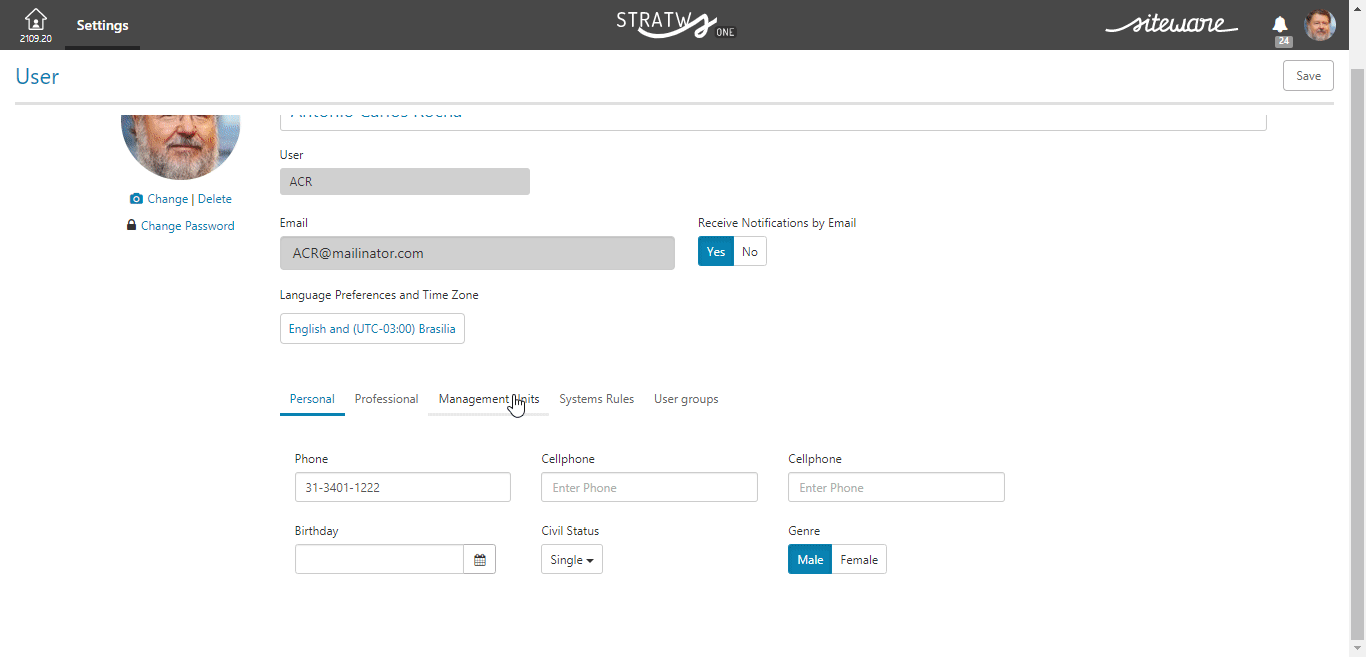 Note: This behavior will only be valid if the User has enabled the specific Rule and has permissions to edit the Management Unit. If the User is only allowed to visualize the Management Unit, even if he has the Rule enabled, he will not be able to set values manually to any Indicator on that Management Unit.