Modules that the functionality covers

In Sight Management
What is the functionality for?
The In Sight Management Report has several components used to provide visibility to relevant information and results for the company's areas. Among these components, we will highlight the Cards component here. It is widely used to present punctual and relevant results of the indicators available in STRATWs One. Seeking a better visual and navigation experience, we made important improvements that we will demonstrate in this article. Now, performance data is presented in a clearer and more accessible way, making analysis and decision-making even more assertive.
How to create a card
The component can be added whenever a new line in the Report is created. It is the second component in the list, from left to right. To add it to the report just click on it and follow the steps below

When adding the component, the option "+ Add card" is displayed. By selecting it, it is possible to define the indicator responsible for displaying the data in the component.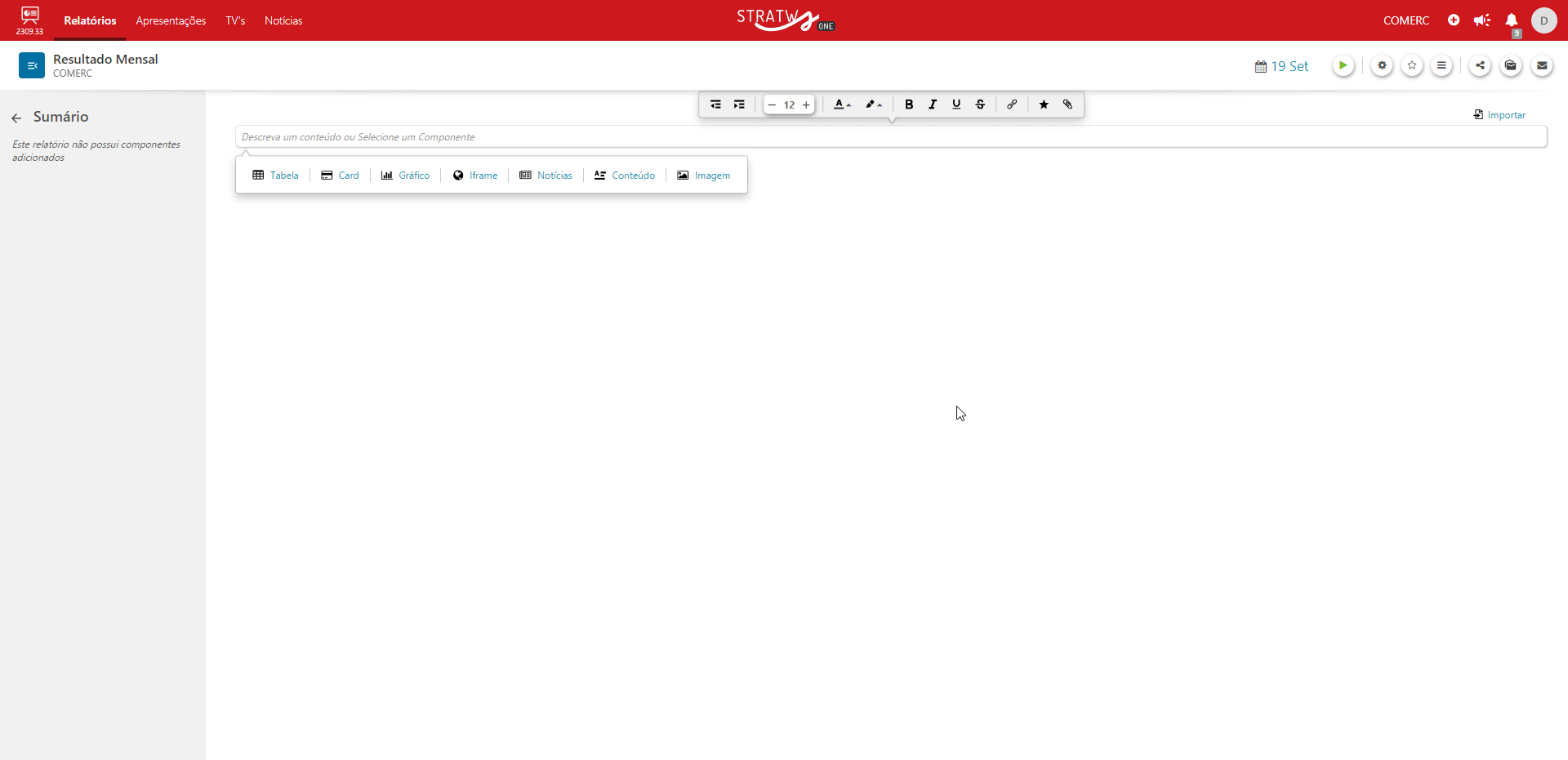 At this point, it is important to note that a Card is made up of the following information:
Form of Display – The displayed value will be the Calculated or Accumulated;
Delay – Possibility of defining a delay (in months) for the value that will be presented;
Description – If you want to define a description more consistent with the purpose of the Card than by default, it is the same as the indicator.
Display Date – The date referring to the value of the Card can be displayed or not.
It is important to notice that, when manipulating the information during the inclusion or edition of the Card, it undergoes visual changes in real time, providing an immediate visualization of how it will look.
After adding the Card to the report, we can see the following features:
Both the Baseline (Target) and Accomplished (Actual) values are displayed on the Card, with greater emphasis on Accomplished.
The Card's colors will follow the indicator's Lighthouse colors in that given period.
In addition to the Card's description, we also visualize the polarity, type and Management Unit to which it belongs.
When adding a Card, it is automatically saved, and it is no longer necessary to save the component as a whole.
After adding more than one Card to the same component, you can order them by just clicking and dragging each Card individually.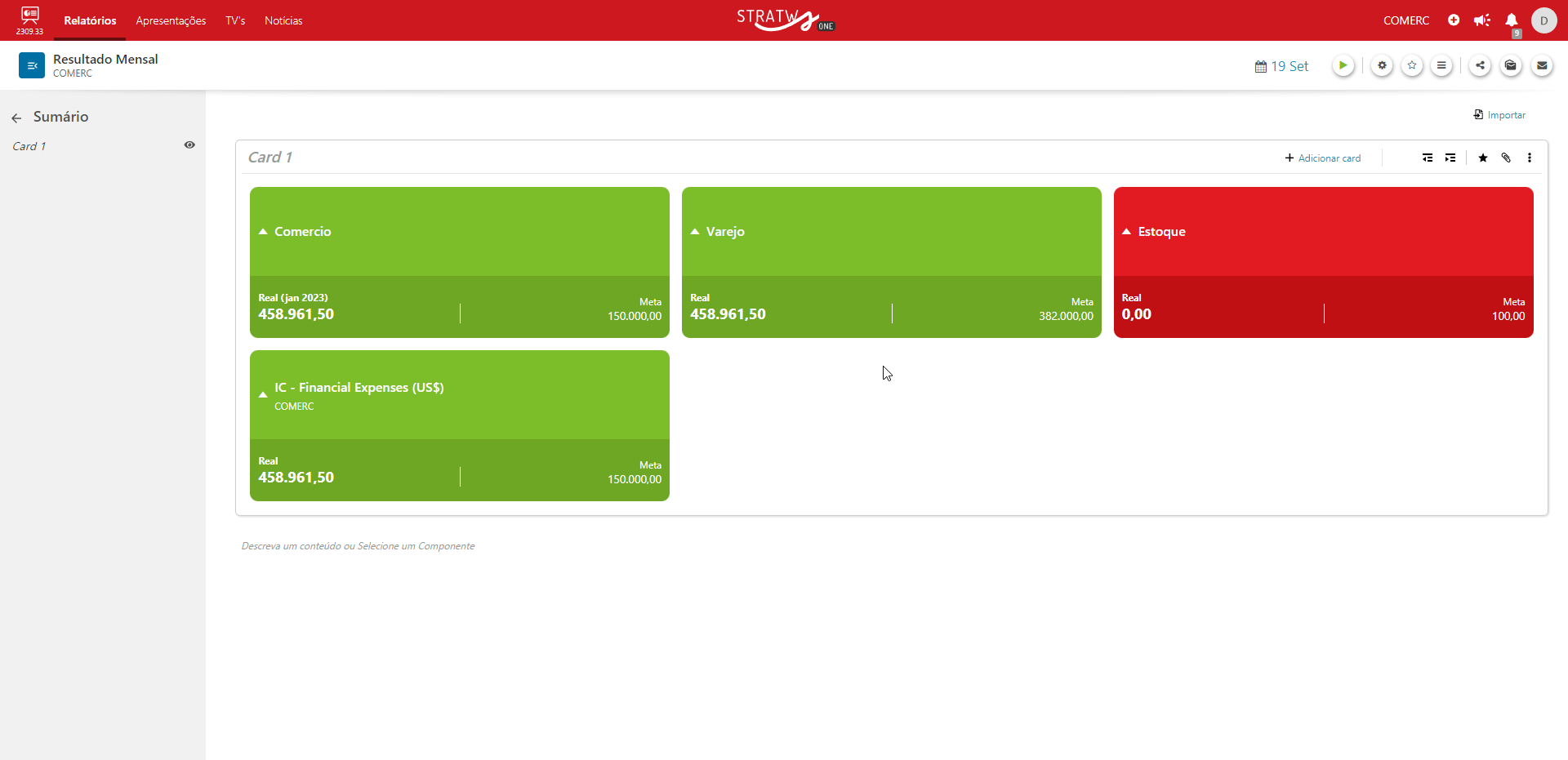 To delete a Card, just hover the mouse over the desired Card while still in report editing mode and select the delete button. After confirmation, it will be deleted from the component. If you want to delete the entire Card component, the process will be the same as for all other report components, selecting the option in the upper right corner of the component and confirming the deletion.