Module of this feature
Reports
What is this feature for?
Reports are composed not only by number, charts and tables… but they also can be composed with texts which are aligned, formatted, with links to other sites and linked to Tasks and Documents.
To add a Content in a Report, access the edition of the Report, press the plus icon and add a new Content component.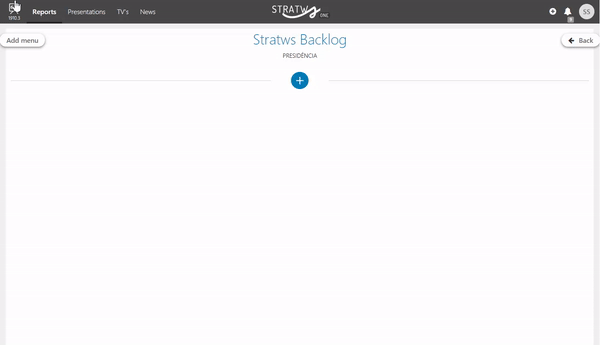 It's possible to align items as subtitles using the indentation buttons.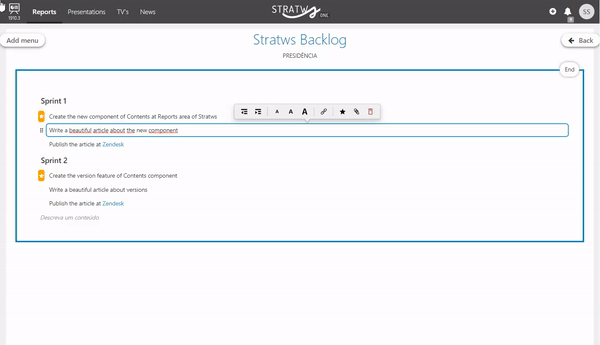 The item could be highlighted to show more importance in Content.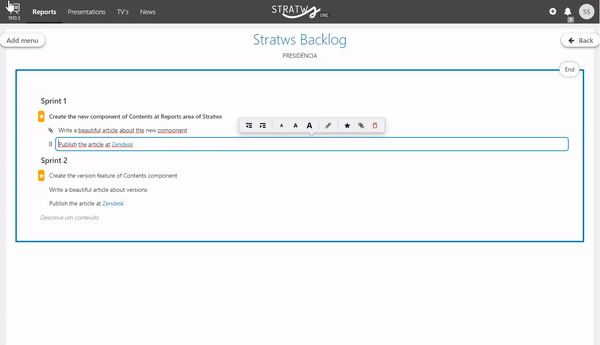 It's possible to change the font size too.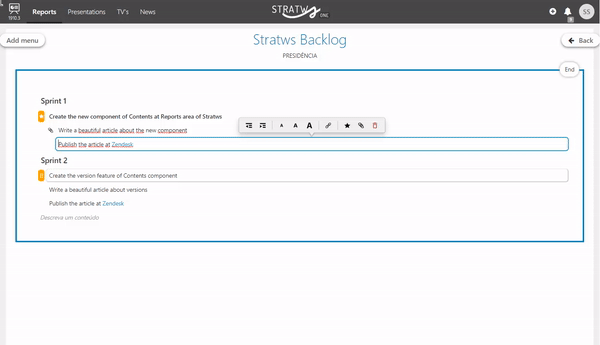 The item could have links to other sites.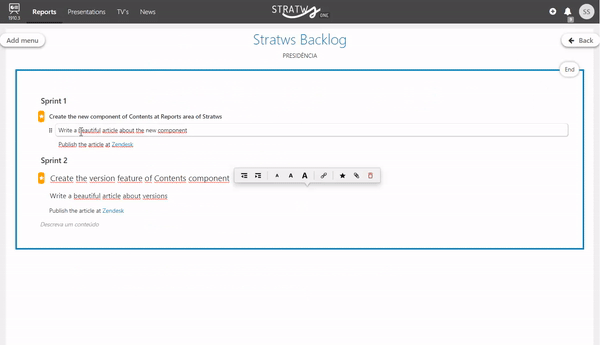 And last but not least, each Content's item could be linked with other Tasks and Documents.