Module this feature covers
In Sight Management / Reports
What is this feature for
Using Strawts it's possible to create a report to follow up on indicators, to list topics for a meeting, or create visualizations according to your necessities. The report has a component called "Content" and it has many possibilities to customize your text and one of them is changing font size.
Before there were only 3 font size options: small, medium and big. Now you can select font size using values between 7 and 72 pixels.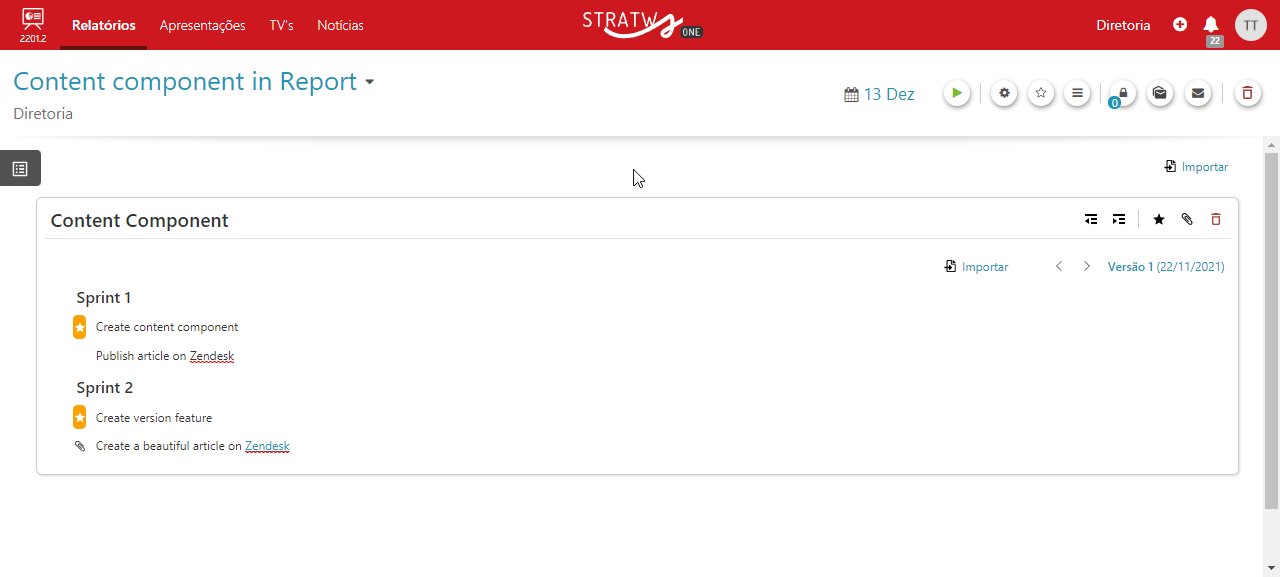 To keep the same layout as before this change, the content were converted using the following rules:
Small size converts to 12 pixels;

Medium size converts to 16 pixels;
Big size converts to 19 pixels;

To learn more about these new features, please visit the updated article Content Component in Reports. More information about how to create a report, please access the article Creating a Report in In Sight Management Module.