Module that the functionality covers
In Sight Management
What is this functionality for
The In Sight Management's Reports are widely used to provide visibility of information and results relevant to the areas of the company. With a more modern layout, the new browsing experience will allow for a simpler and more user-friendly report editing.
Understanding the New Usage Experience
Editing the Report
In the new experience, the Report is accessed directly in its Edit mode, where you can add, delete, change and import components.
To

Add

a component, click on "

Describe a content or Select a Component

", choose the type of Component: Table, Card, Graphic, Iframe, News, Content or Image: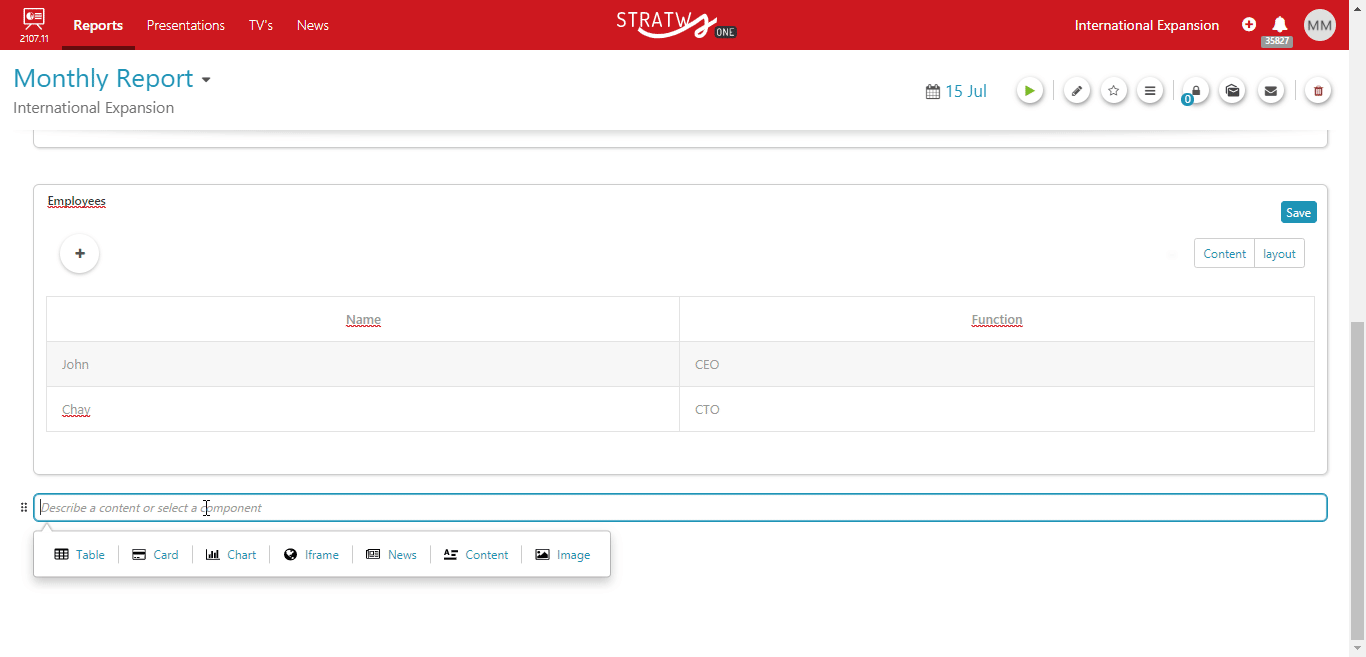 To

Delete

a component click on it and then click on the trash can icon: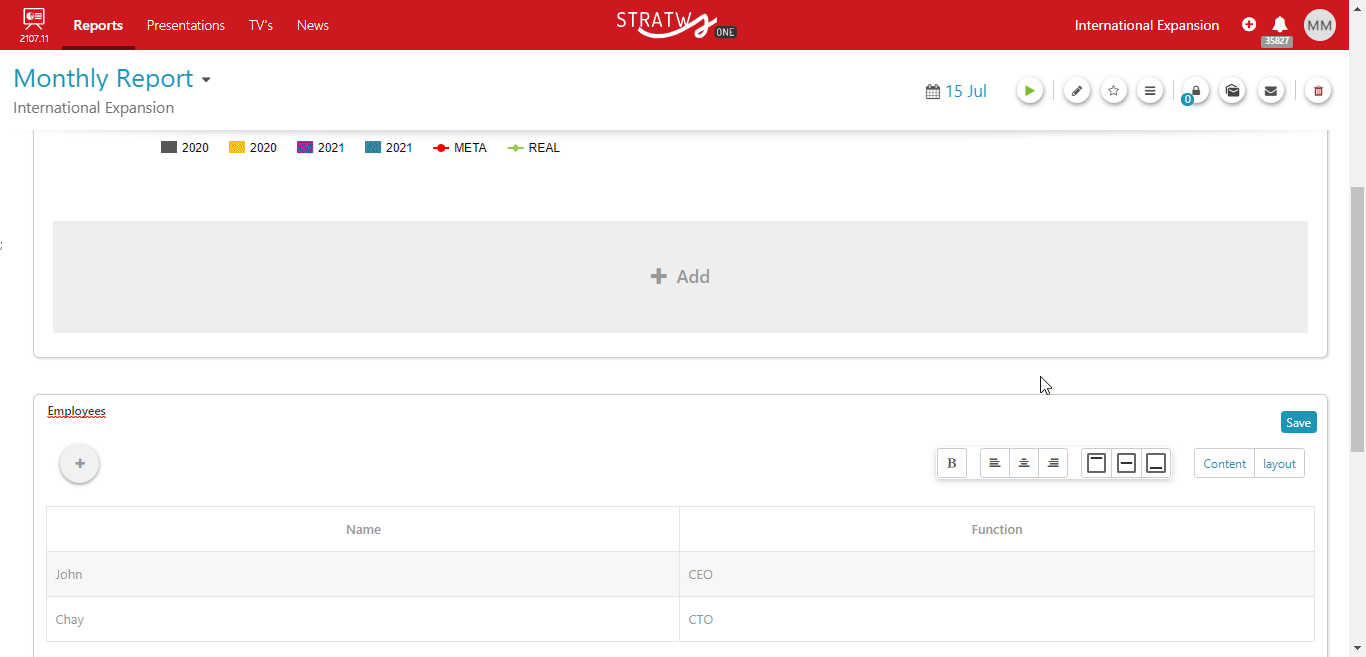 To learn how to

Import a component, go to this article.
In Edit mode it is also possible to change order of components, highlight components, add tasks associated with components, configure the access to the report and delete reports:
To

Change the Order

of the components, click on the six vertical dots next to the item and drag to the desired position. And, if you want to change the hierarchy between items, use the indentation icons: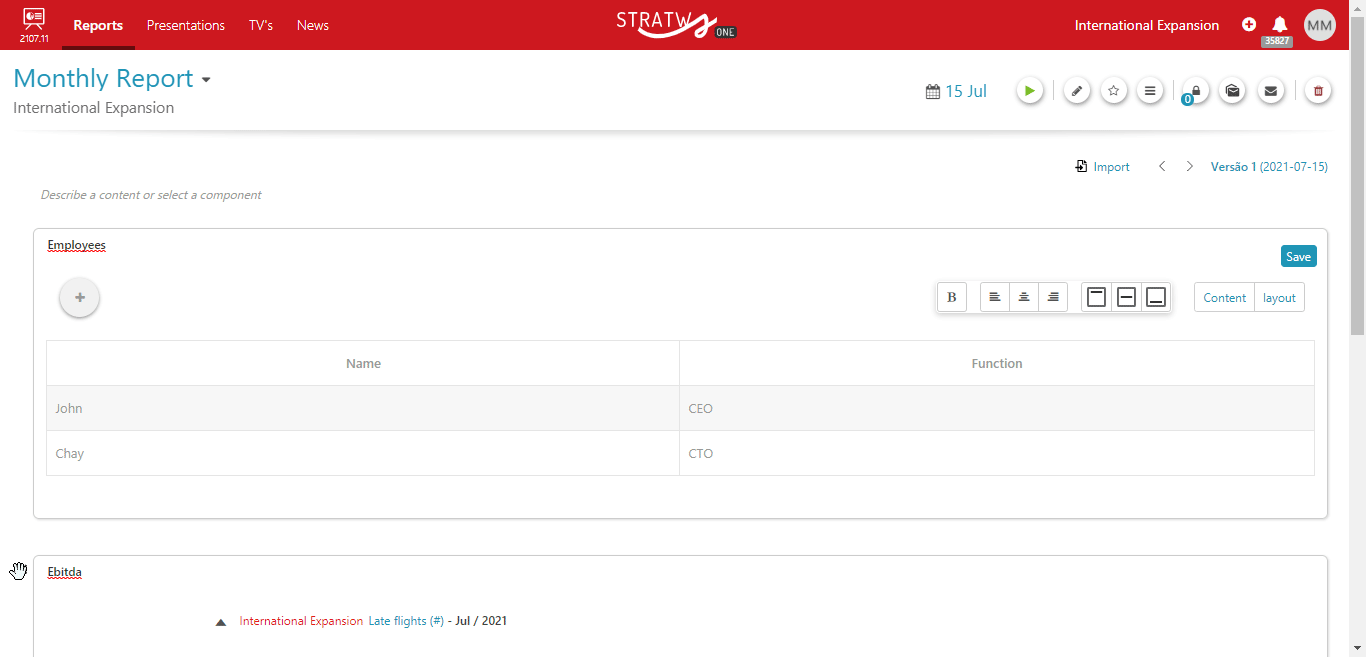 To

Highlight

components, click on the item you want to highlight and click on the star icon: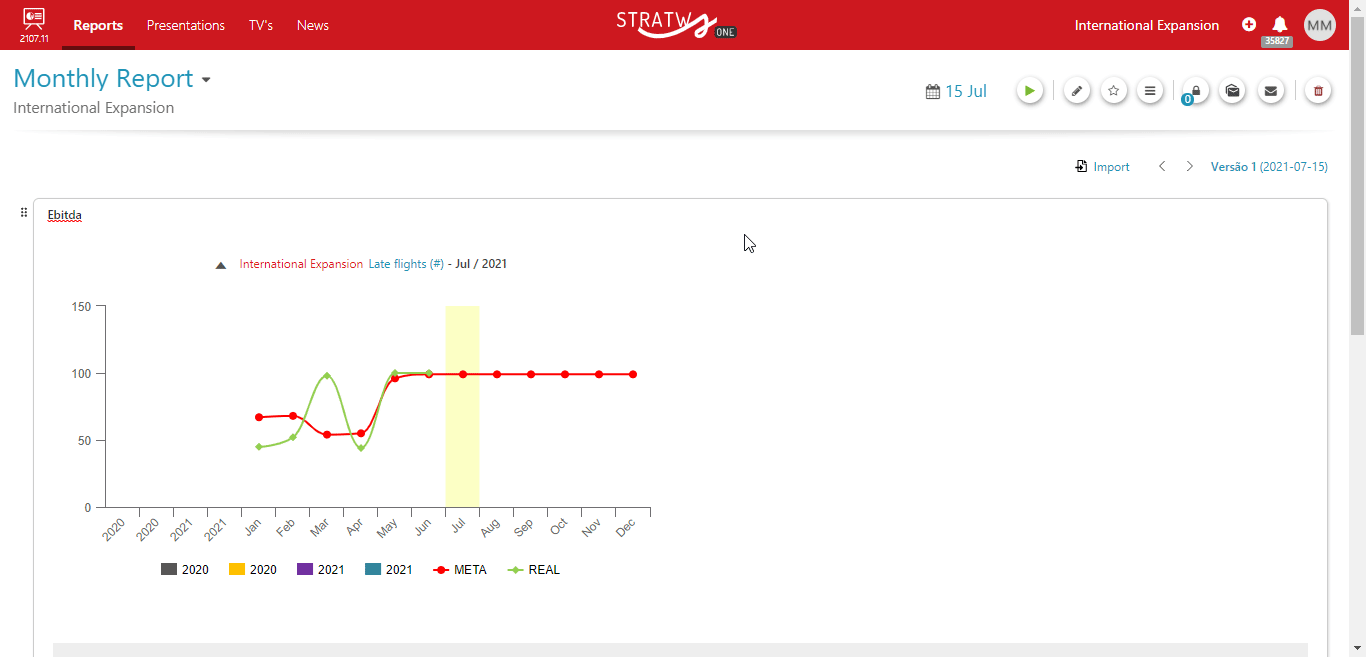 To

Add Tasks and Documents

linked to a component, click on the item and click on the clips icon. Then add the tasks or documents: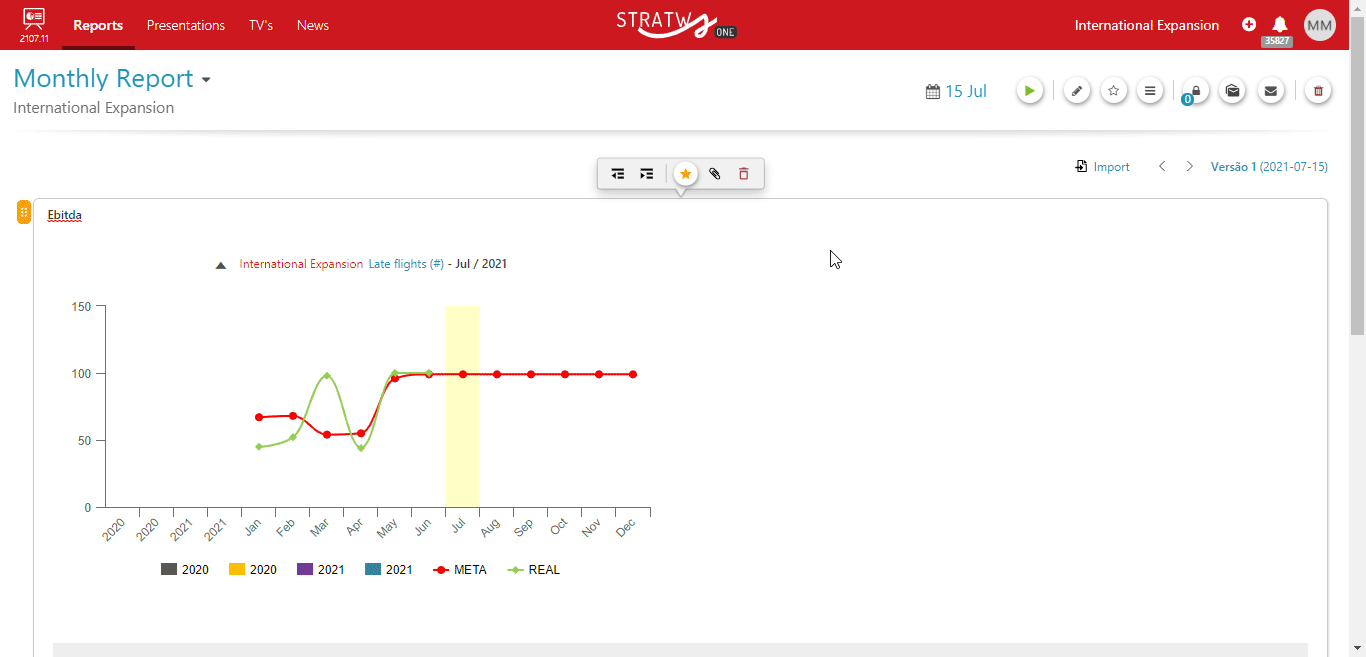 To

Configure the Access

to the report, click on the padlock icon, and then choose if the Report is public or not. If it isn't choose the Management Units that can view it: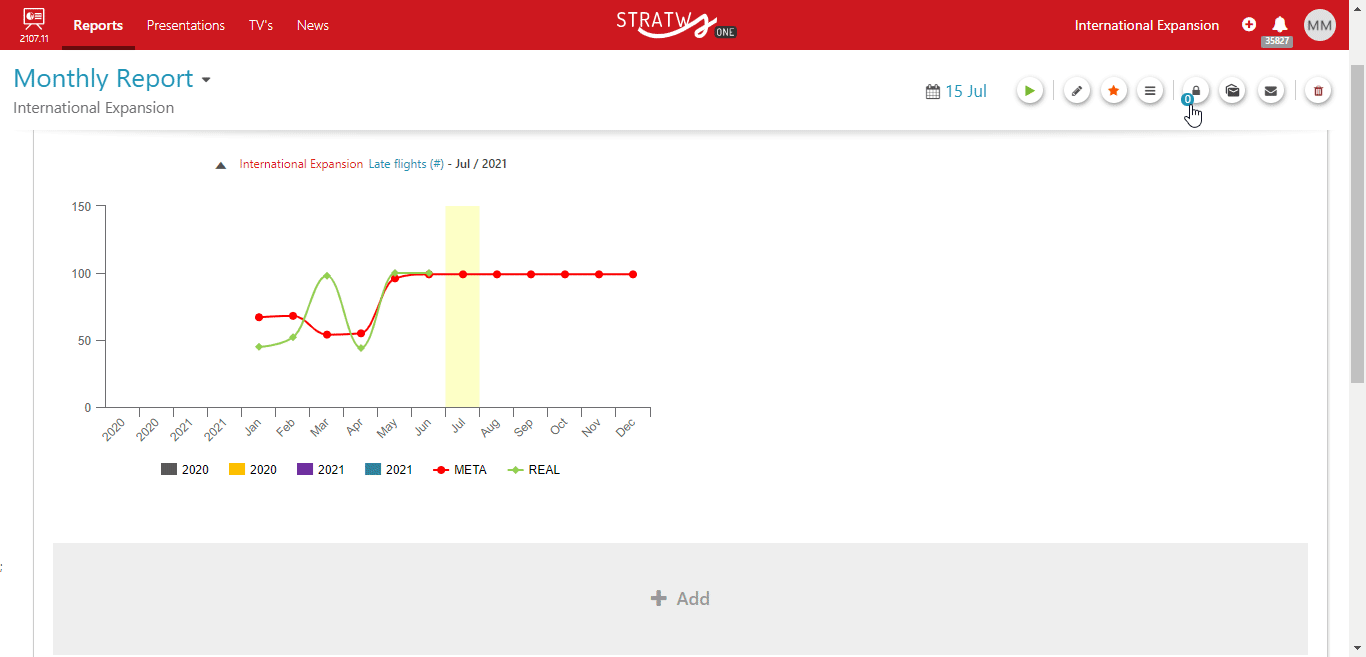 To

Delete

the report, click on the "trash can icon" and then confirm the action: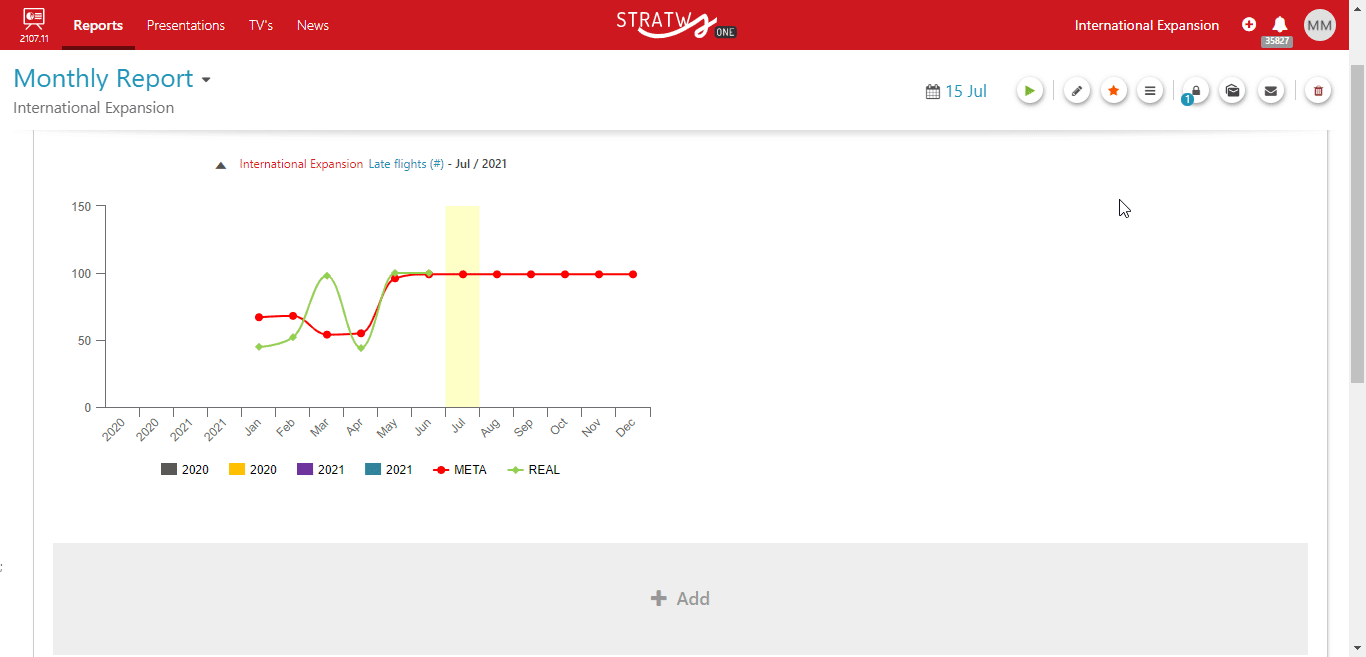 To set the report as a favorite, click on the star icon in the form header: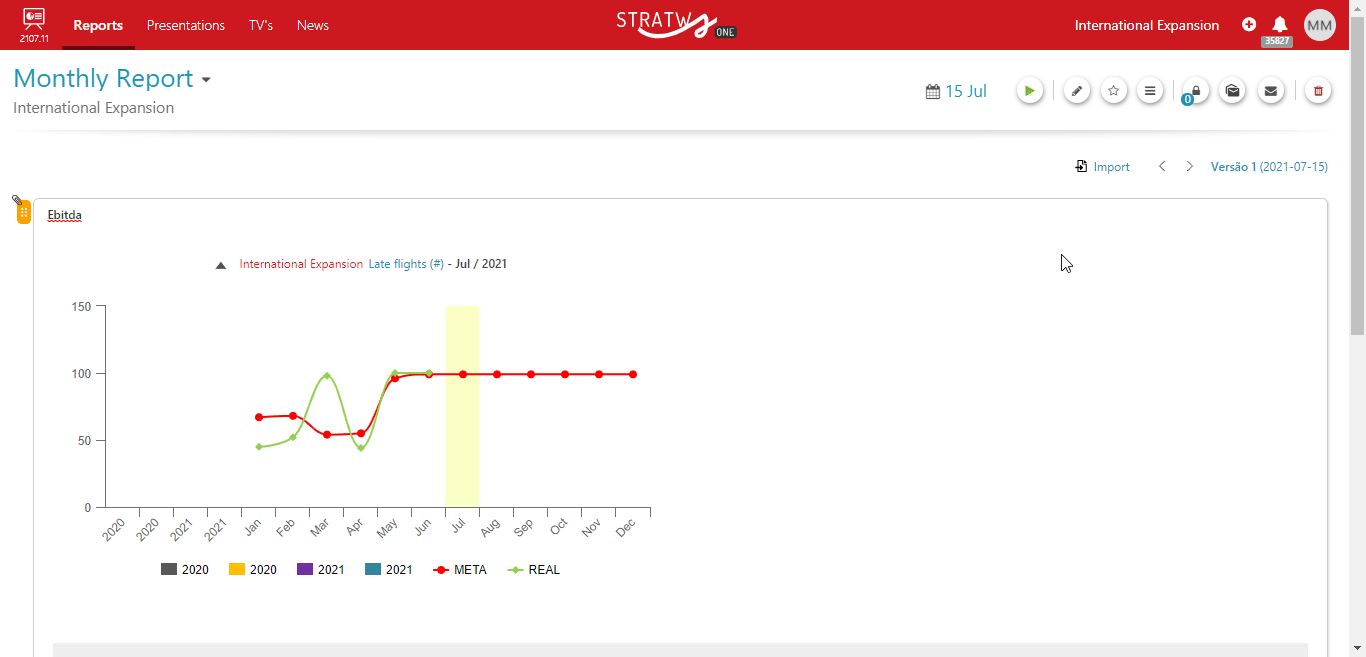 Report View
To access the module's View/Presentation mode, just click on the "play" icon: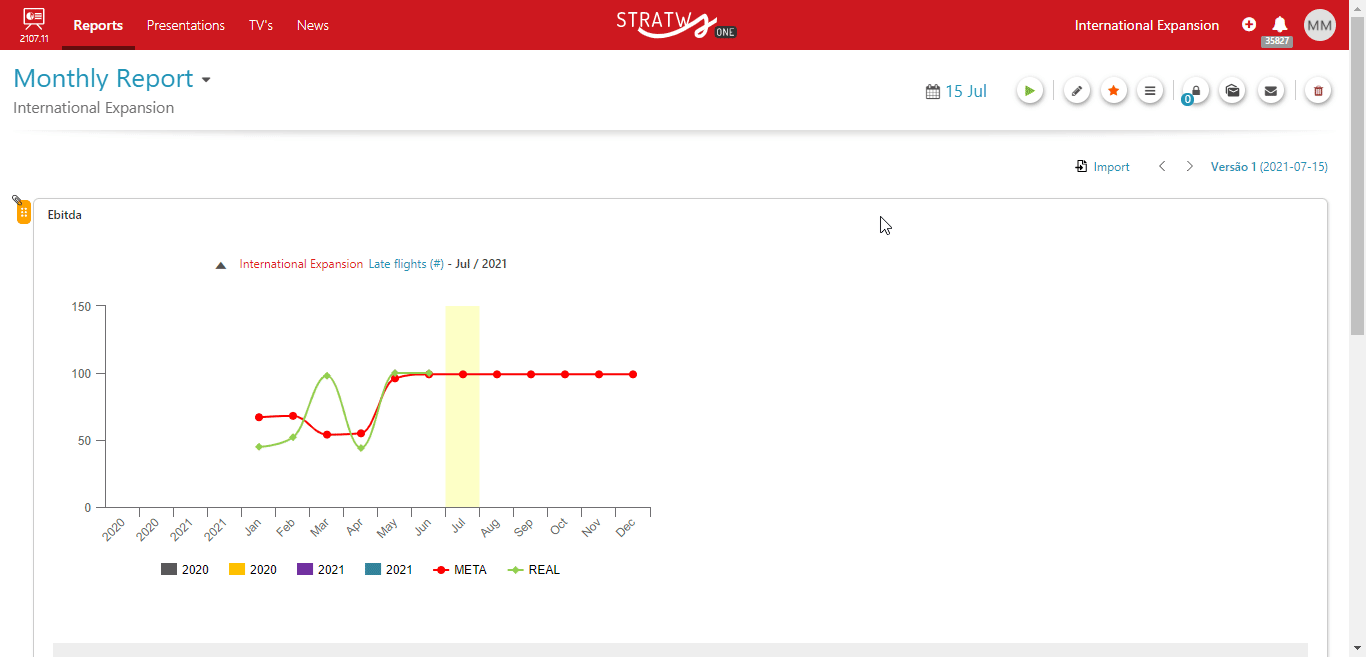 Obs:
Some actions such as highlighting components, linking tasks and documents, and setting a Report as Favorite are possible in both edit mode and view mode;