Copying the Management Plan to the current year Follow
What is this feature for
The copy of a Management Plan facilitates the creation of a new plan, taking the other as a base. It avoids the elaboration of a whole new plan.
Besides, if you want to change specific things at the new plan, is just do the copy of the older and change what you think is necessary
Copying the Management Plan to the current year
The copy could only be made at the Administrator's profile. Go on Settings and, at the General tab, select the Management Plans option.
After that, click at the Add button to create a new Management Plan. Put the name, year and click at yes on the active option to make the plan available. After filling it all, click on Save.
After saving your management plan, click at the plan you have created and, with his modal open, select the Copy from another Management Plan option, at the upper side.
Now is just select the Management Plan you want to make a copy. At the Source Management Plan option, you choose the plan you want to copy.
At the option below, you choose what items should be copied, marking a yes in front of their names.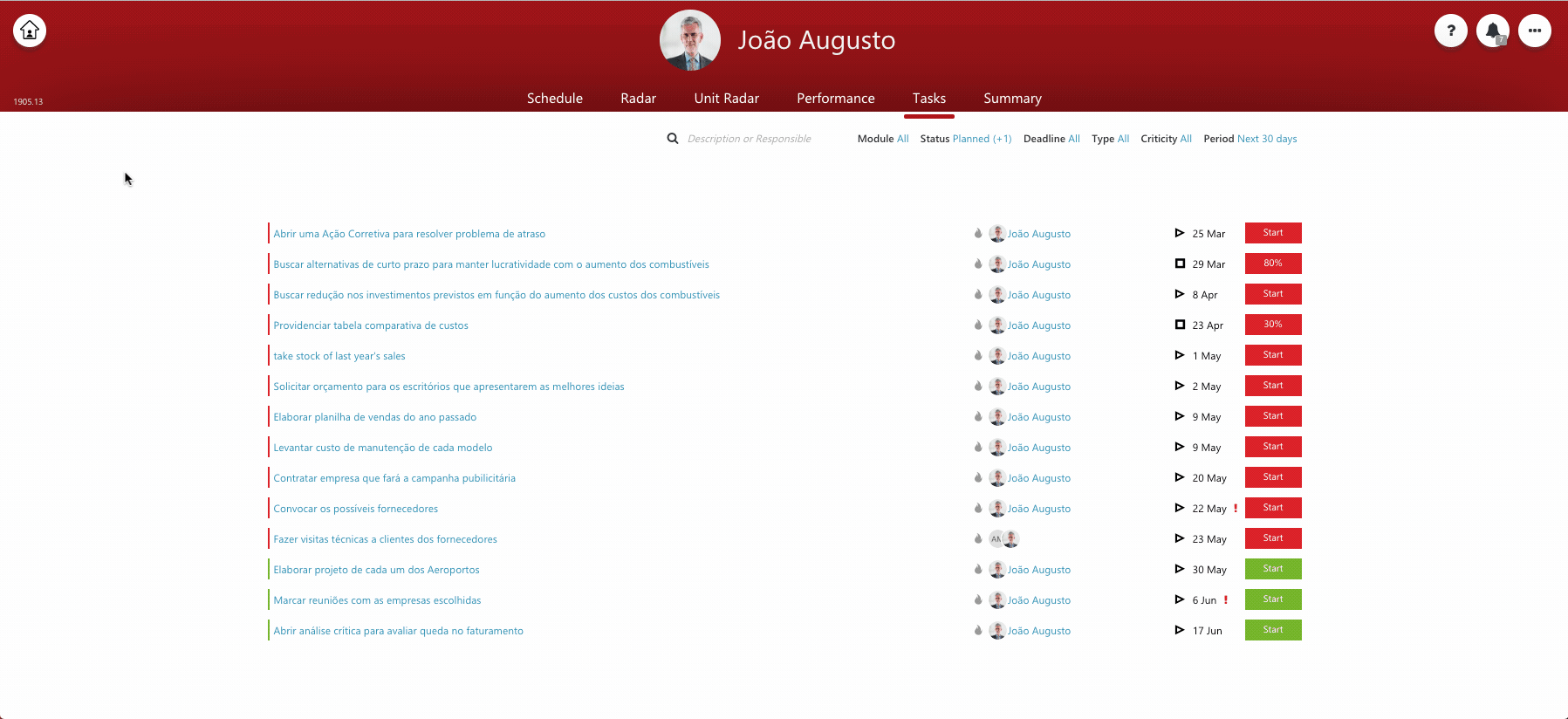 FAQ
Which Items are copied from the older Plan?
When you make a copy, the created plan will just copy the items marked with a yes in front of their names. Therefore, in case you don't mark a yes in an item, the item won't be copied.
Is there a date to make a copy?
There's not. It can be done whenever you wish. However, the recommended is to do before the new year starts.
If I do some changes at the new plan, it will be done at the older plan?
The copied Management Plan and the Management Plan that were created are correlated.
For example: If you make a copy of the 2018 Management Plan from the 2019 Management Plan and make a change in 2019, that change will be made only in 2019. The 2018 Plan will remain the same.
Does the copy include the values of the Indicators?
It does not. The copy only brings things like the plan's structure.
Can I change my Scorecard without change the one from the older Plan?
You can change the Scorecard anytime you want. The changing will not be done at the other plan. If you do not want to copy the other plan Scorecard, mark the Scorecard option with a no.
In case you have doubts, remember that our Content session has many articles about functionalities in STRATWs One.
Feel free to consult and follow any member you prefer! Besides that, our blog produces contents about management methodologies and productivity tips.
Access https://www.siteware.com.br/blog/ and fill you in!
Don't forget to make your suggestion or commentary about the article in the commentary section. Mark if the article was useful to you. Your opinion means a lot to us!