Available from the 1912.15 version
What is this feature for
The Action Plan works as a tasks' grouper of a function in the system.
*It helps you in situations that the way of acting is divided into many small actions. Keeping all of these actions in only one place.
The Action Plan is available on Problem Solving, Occurrence, Initiative, Projects, Meetings and the My Space.
A better experience in the Action Plan
The Action Plan is available to use on the Settings of the function that you wish. To enable it, just go to Settings and select Method option.
For example: If you want to enable Action Plans in Problem Solving, go to Settings and select Method of Problem Solving.
After that, select the tab that has the Available Tools option and click on Add. Select the Action Plan option and then save it.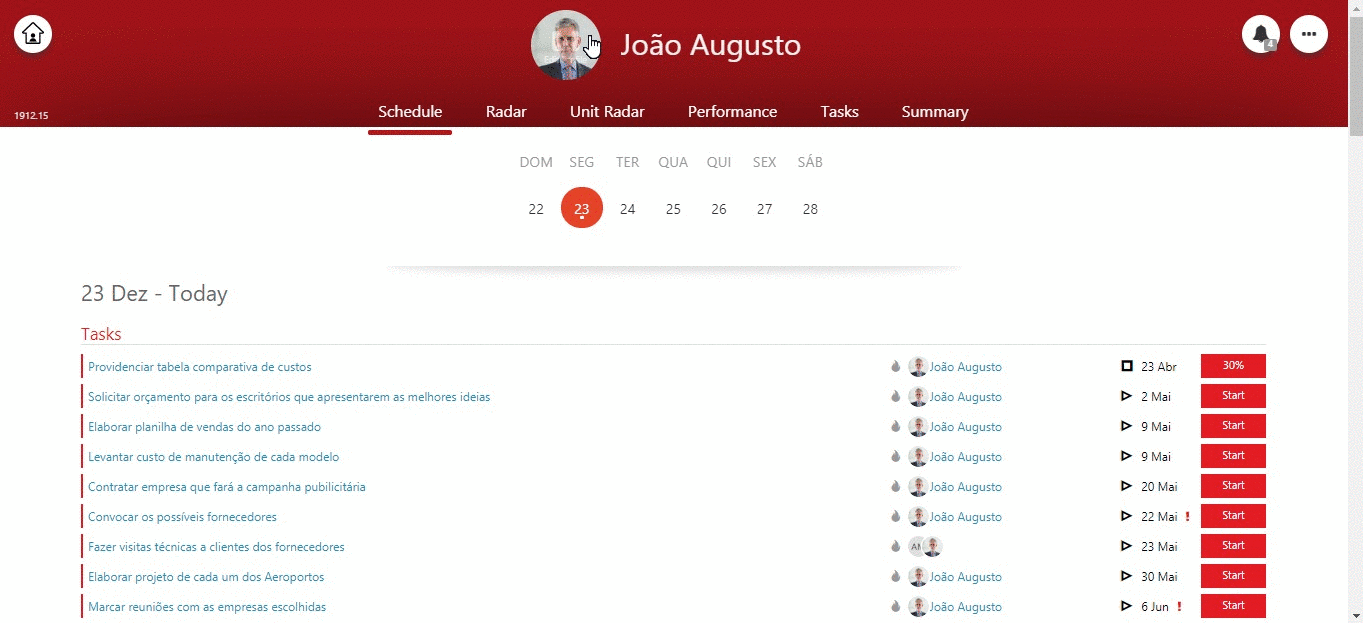 To add a task inside an Action Plan, just fill the task's Description, Responsible, Estimated Start and Estimated End in the superior part. After that, click on Add.
If you decide to click on the

icon you will have two options: Add and see the details and Add and duplicate.
It is also possible to copy last task's information. All you need to do is to click on Description field and click on the

icon. This action can also be done by pressing the ctrl + B shortcut.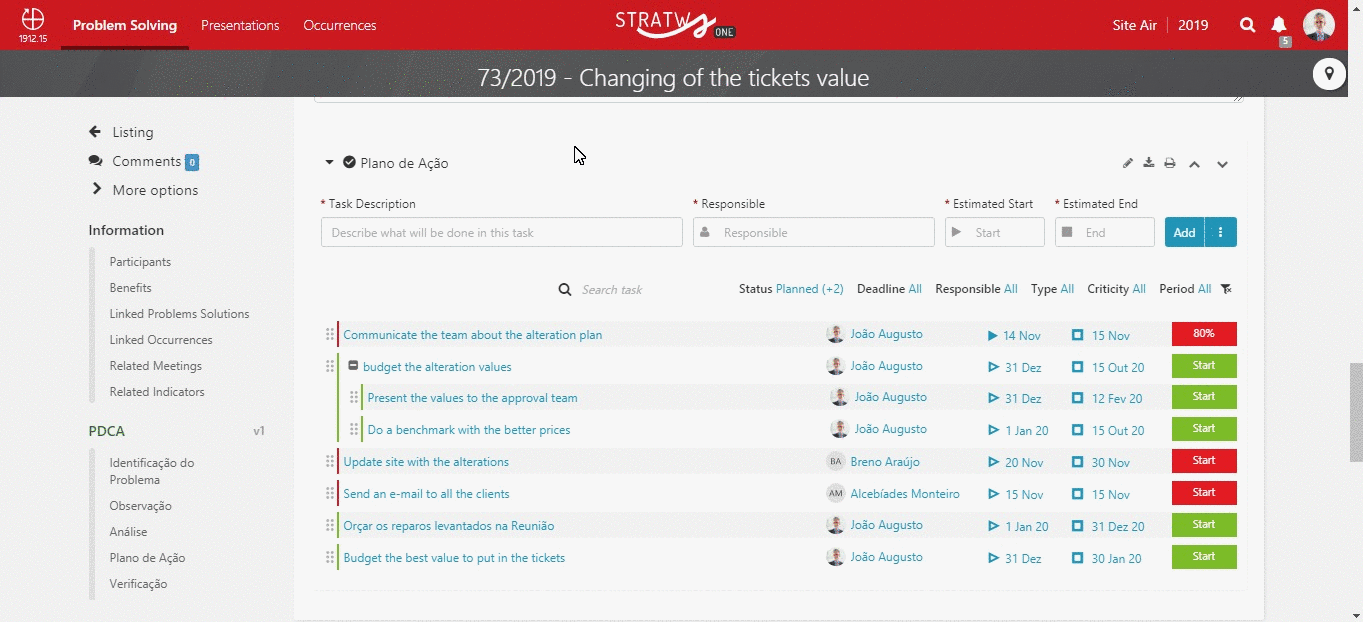 Right below the field to add a task, there are the task's filters. You can filter a task by Origin, Status, Deadline, Type, Criticity and Period. It is also possible to search a task by its name.
If you click on the

icon, you will clear all the filters.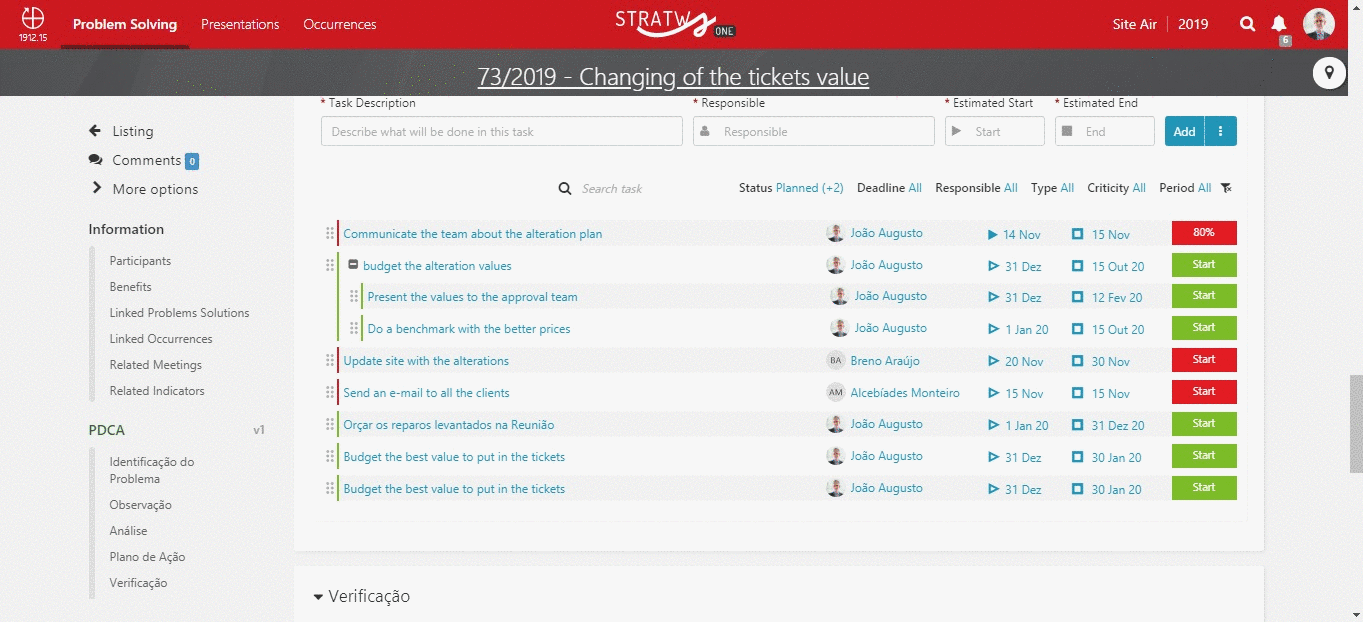 Right below the filters, it is the task's listing. By standard, the listing shows all the filters selected.
In case that the tasks have sub-tasks, it will show the sub-tasks too. That also happens in case you apply a filter that includes a task that has sub-tasks.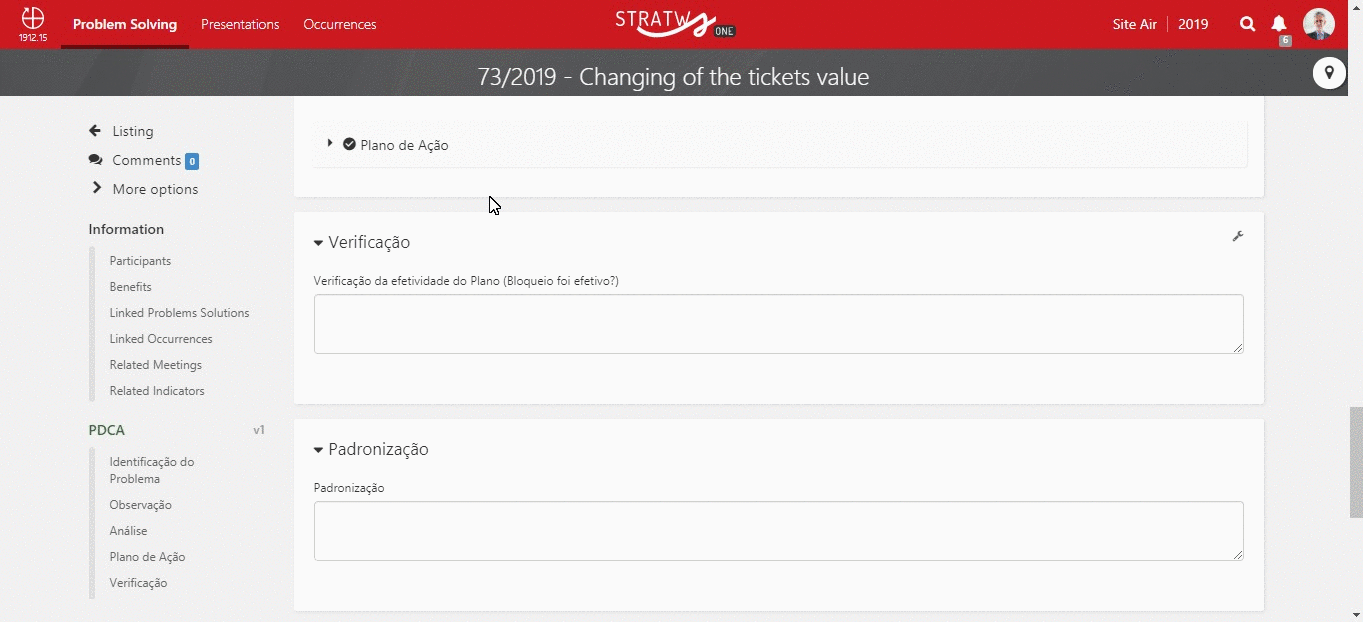 By clicking on the

icon and drag the task, it is possible to put your tasks in order as you want.
You can also order your sub-tasks that are inside a task.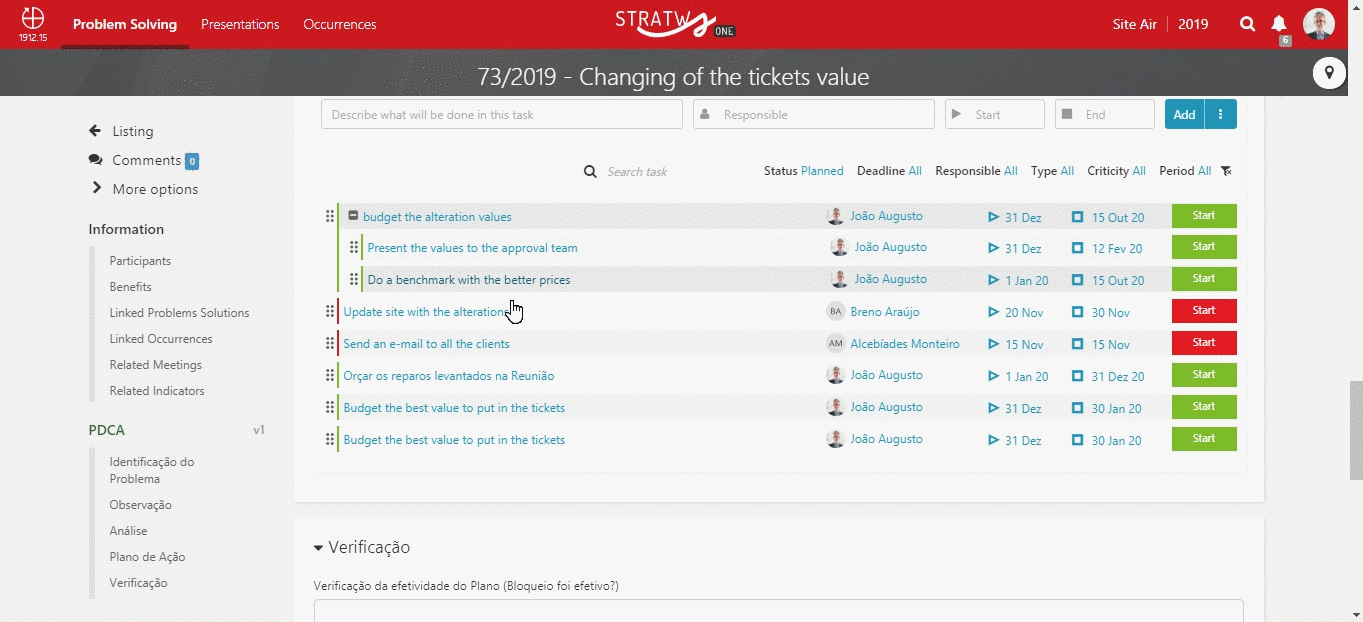 In case you have any doubt, remember that our Content session has many articles about the functionalities of STRATWs One.
Feel free to consult and follow any member you prefer! Besides that, our blog produces contents about management methodologies and productivity tips. Access https://www.siteware.com.br/en/blog/ and stay updated!
Don't forget to mark if the article was useful to you. Your opinion means a lot to us!