Modules that functionality covers

Settings

Individual Performance
What is this functionality for
Mathematical formulas can be used so that, from a trigger, the notes adapt to the scenario desired by the user.
For more information on how to use Formulas in the Results Program, access the article.
Registering triggers
To register or edit a Trigger, it is necessary to have the Administrator or Superuser profile.
Go to Settings > Management Plan. Locate the desired Management Plan and click on it to display the details. Then click on the Triggers and Formula tab
To register a trigger, simply inform its name and then select the option "Add Trigger" or press the "Enter" key on the keyboard.
With the trigger already registered, it is possible to link it to a single standard indicator. This indicator can be replaced at any time.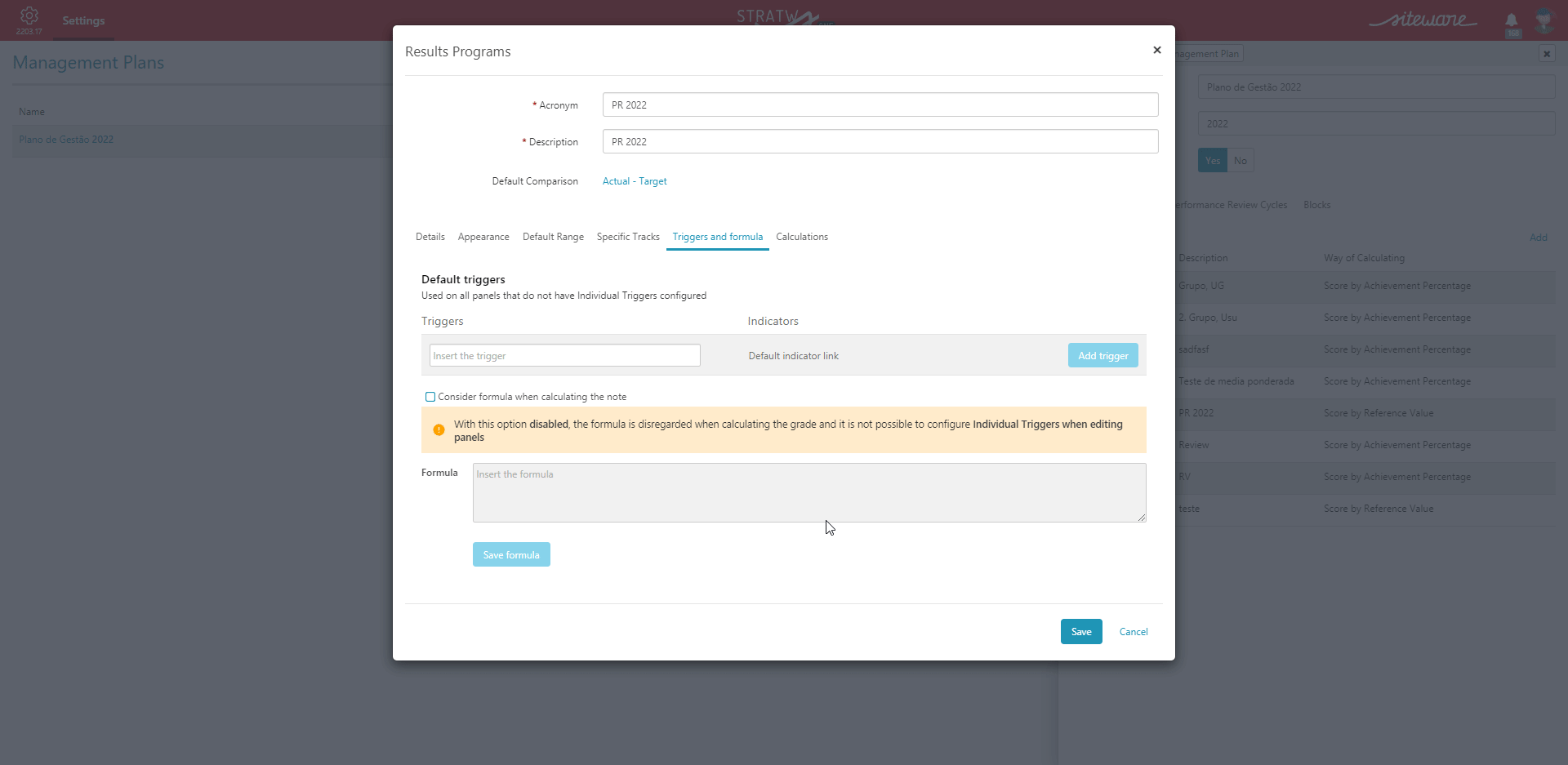 By default, the order in which triggers are added is newest first, but you can order them individually after creating them.
Deleting the trigger will not be allowed if it is being used in the formula. In order for this trigger to be deleted, it is necessary to edit the formula to remove it from it.
If the name of one or more triggers is changed, the formula area will open again for editing, displaying a message asking to correct the names of the triggers in the formula.
Registering Formula
In the same trigger configuration tab is the formula configuration. To create a new formula, it is necessary to follow the formula standards as described in the article referenced above.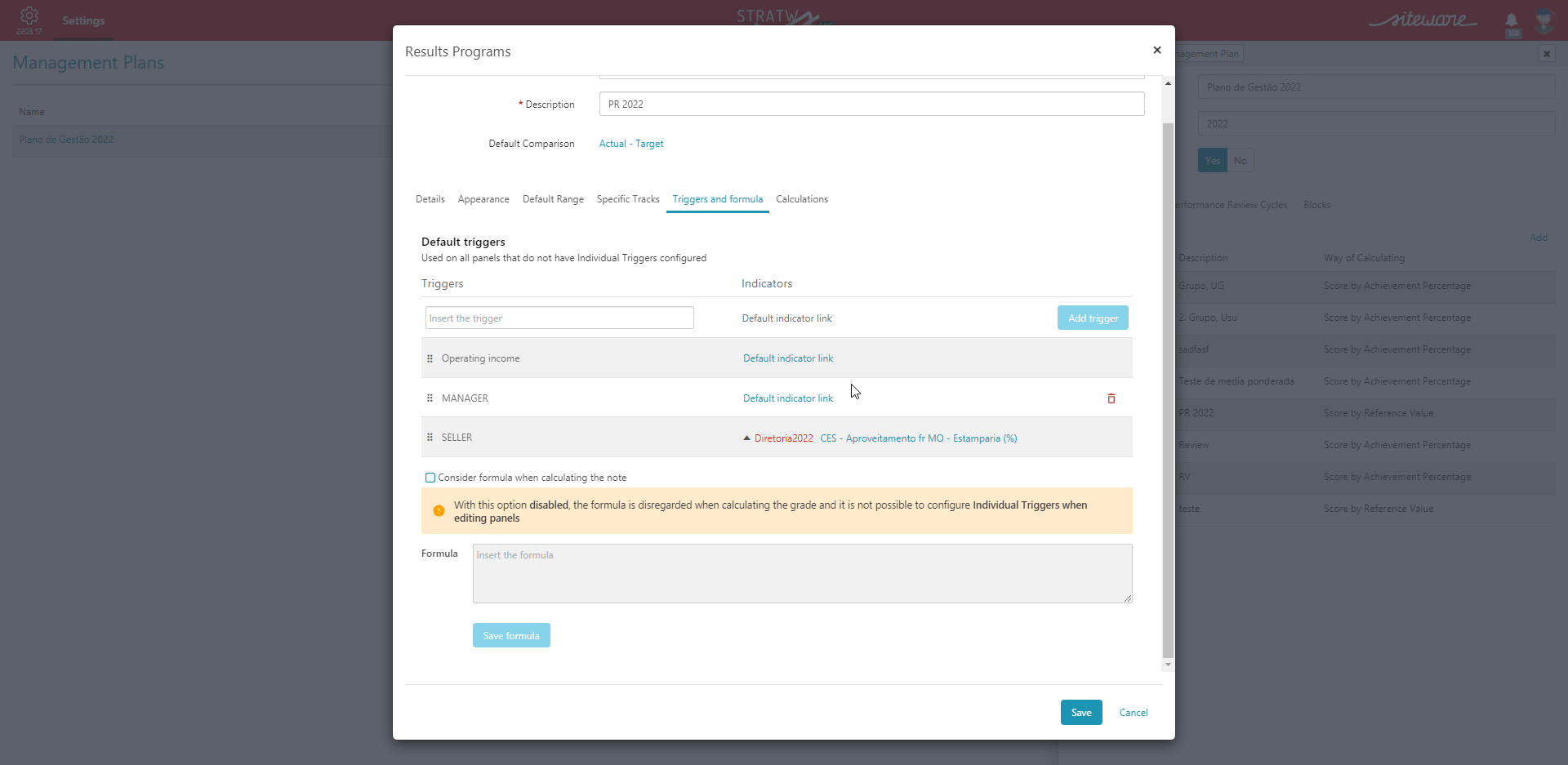 The area has formula syntax validation. When the formula is invalid, a message is displayed along with a link to the formula documentation.
Comments
The Individual Triggers option, which was previously presented in the "Details" tab, has been removed. A new option Consider formula when calculating the note was added in the "Triggers and Formula" tab to replace the previous option;
When the option "Consider formula when calculating the note" is disabled, the formula will be disregarded from the grade calculation and it will not be possible to configure Individual triggers when editing the results program panels;
When the option "Consider formula when calculating the note" is enabled, the formula area will also be enabled and it will be possible to configure individual Triggers when editing the Results program's panels.