Modules that this feature covers

Settings
What this feature is for
This feature aims to facilitate the configuration of users' access when a new Management Unit is added in a given hierarchy. You can learn more about adding Management Units by clicking here.
Thus, when configuring user access for a given Management Unit and which includes its subordinates, this user automatically has the same access in the new subordinate Management Units that are included in this hierarchy.
Adding a Management Unit within a hierarchy
To edit or create a Management Unit, you must have an Administrator or Super User profile type.
Within the Settings module, access the Management Units option.
If you want to create a new Management Unit, click on the Add button, if available. Enter the desired acronym and description and in the "Subordinated to" field inform the Management Unit that will be the superior, and save.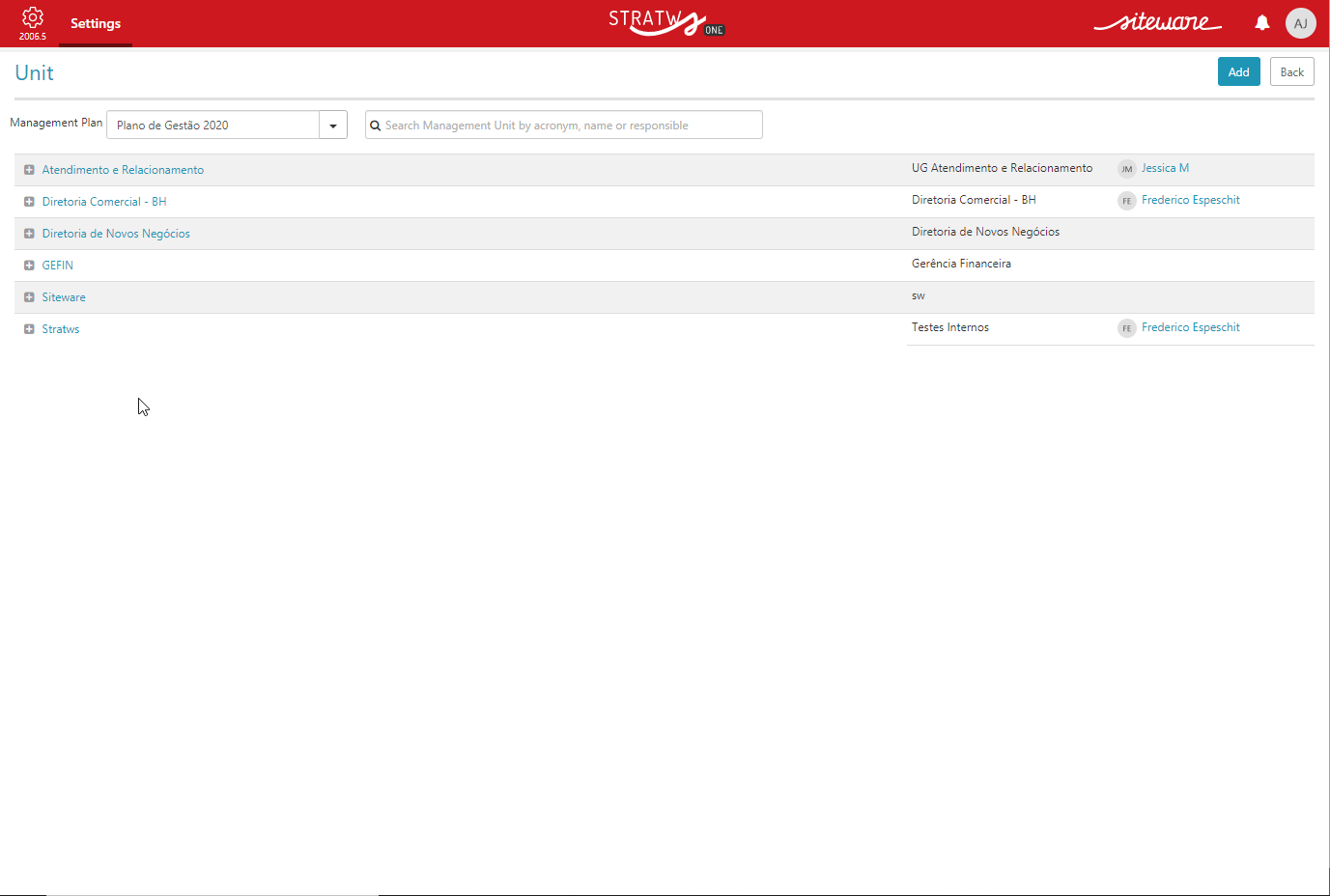 If you want to edit an existing Management Unit, locate it and click on it so that your registration details are displayed. In the field "Subordinated to" inform the Management Unit that will be it's superior, and save.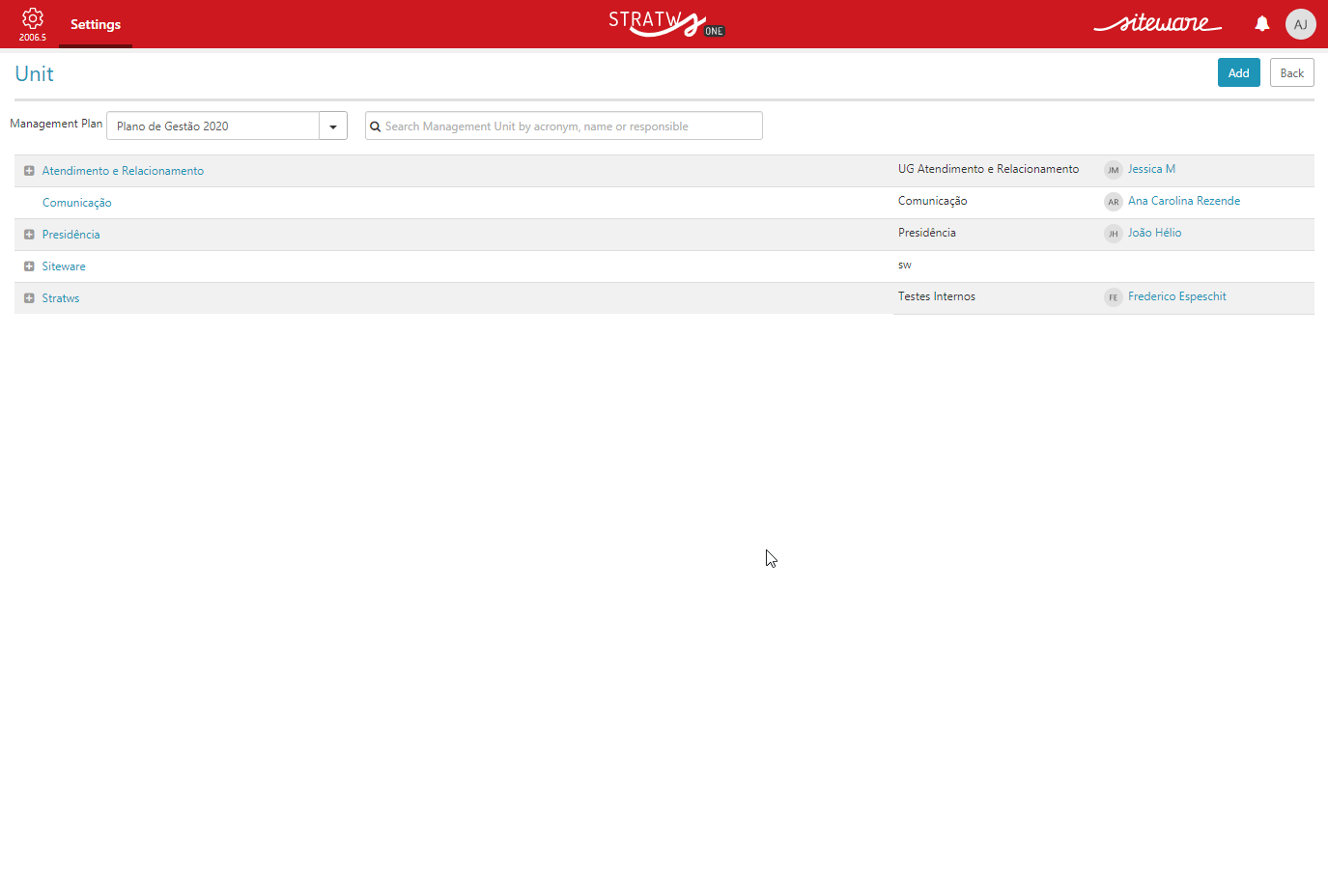 When performing these steps, all users whose have access to the upper Management Unit, configured in their profile and that includes their subordinates will have access to this new Unit that was inserted in the hierarchy.
Configuring access to Management Units and their subordinates in the Normal profile user
Within the Settings module, access the Users option. Search for the desired user, click on their name and access the Management Units tab.
Search for the desired Management Unit and check the option Yes to Include subordinates. From now on, this user accesses the Management Unit in question and all of its subordinate units, with the same permission defined for the upper Management Unit.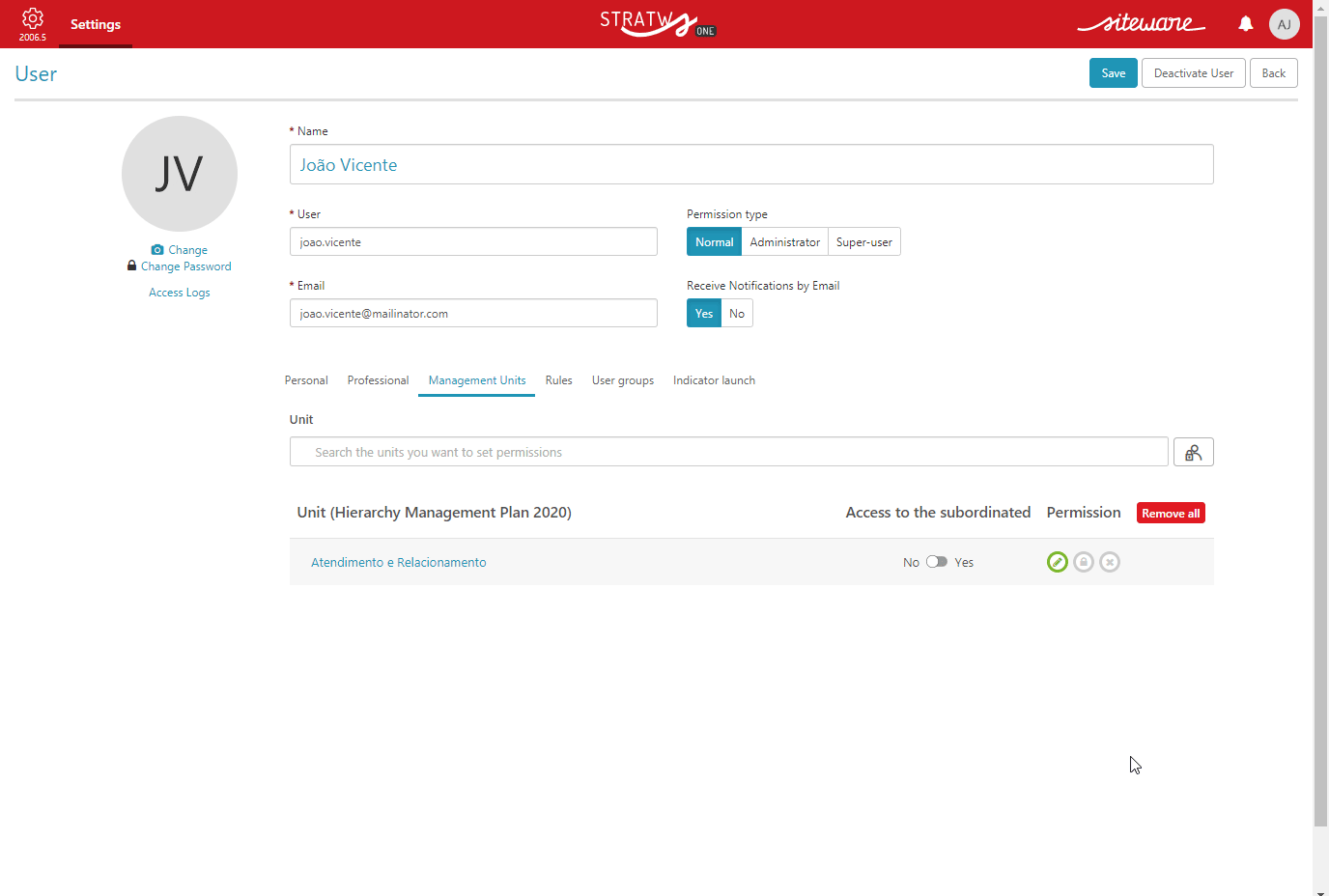 Configuring a specific rule for a subordinate Management Unit
In case you want to change the permission of a Normal profile user in a specific subordinate Management Unit, just add the unit to the user's registration and select the desired option from the available permissions:

Edit: grants editing permission to the Management Unit.
Visualize: grants read permission in the Management Unit, the user will not be able to edit data.
Do not see: it makes the Management Unit not accessible by the user.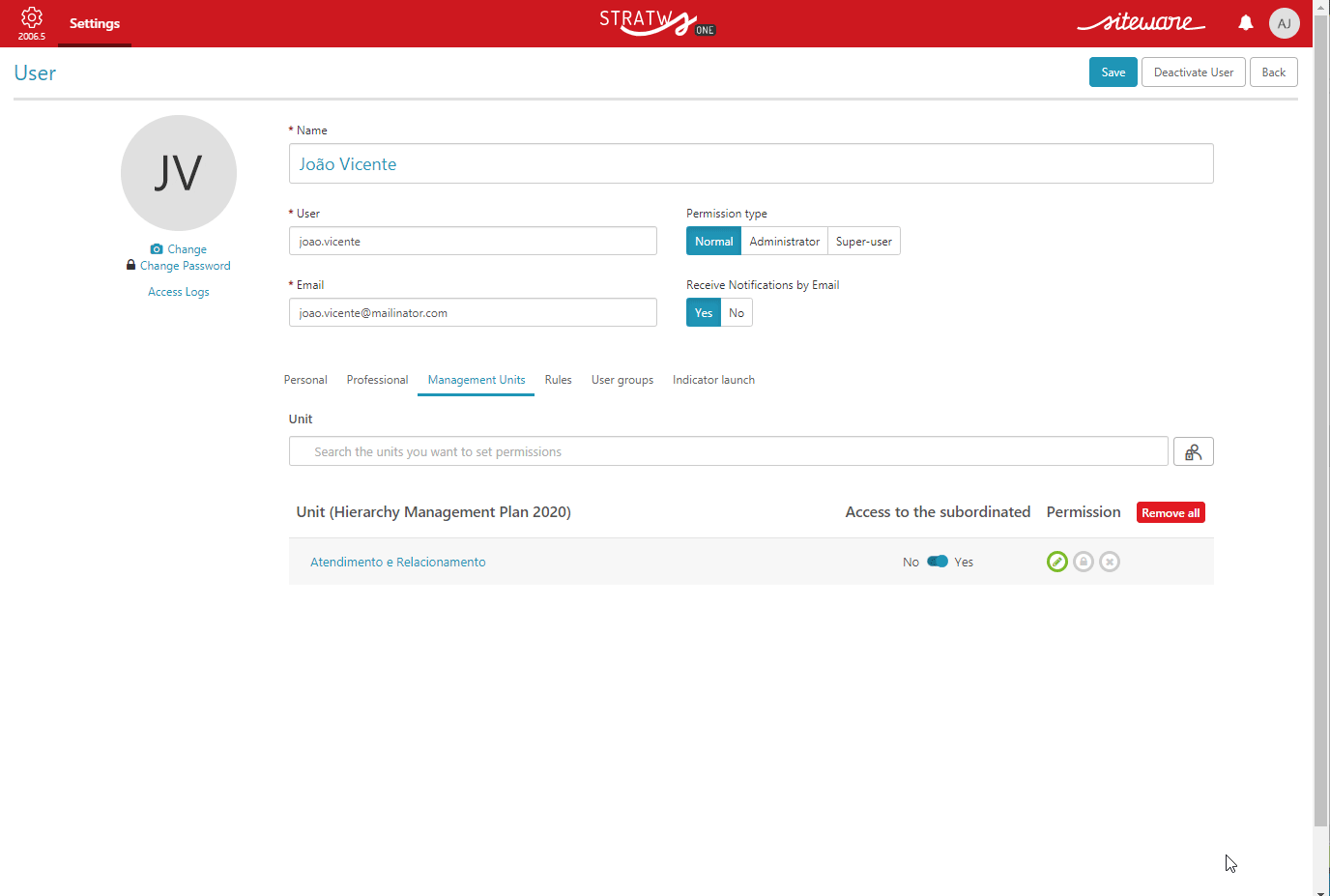 Comments:

Users who have the Super-user profile type always have access to all registered Management Units;
Users who have the Administrator profile always have edit access to the Management Units that have been configured and also to their subordinates, automatically. For this reason, the controls of Include subordinates and access definition (Visualize, Edit or Do not see) will not be visualized when adding Management Units in your register.