Module this feature covers

Meeting Management

What this feature is for
It allows configuring a Results Program so that the numerical analysis of Blocks, present in Panels, is not displayed.
Possibility to not showing numerical analysis in Blocks of Panels in a Results Program
For this, it is necessary to have an Administrator or Super User profile.
Access the Settings > Management Plan screen and open the edition of the desired Results Program. On the Details tab, find the option Numerical Analysis in Blocks and select No.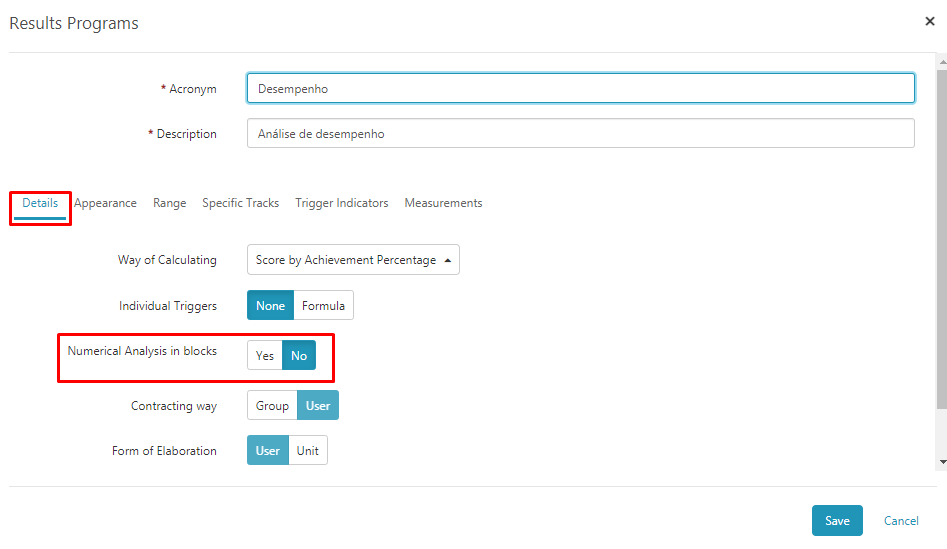 After this configuration, access a Results Program Panel.
Note that the Result, Reference, Performance, Weight, Score and Points columns of Blocks have been removed, thus facilitating a simpler analysis of Blocks metrics.


Note: To show the columns again, simply enable the Numerical Analysis in Blocks option for the Results Program in question.