Module that this functionality covers

Individual Performance
What this feature is for
Certain metrics potentially have much closer proximity to Results Program Objectives than to Indicators, because they are more flexible and temporal. However, previously, it was not possible to link these objectives to specific Ranges in the Results Program.
From now on, it is possible to link an Objective to a specific range, allowing more flexibility to choose a score range that best fits the scenario.
Defining Specific Ranges for Results Program Objectives
For this, it is necessary to have an Administrator or Superuser profile, and also that Specific Range already exist for the desired Results Program.
To learn more about how to register Ranges in a Results Program, click here.
There must also be previously created Objectives.
To learn more about the registration of Objectives in the Results Program, click here.
Associating a Objective with a Specific Range
In the Results Programs Dashboard, in the block that groups the Indicators and Goals, when you overlap the desired Goal with the mouse, the icon ... will appear, after pressing the icon, a window will appear with the options to access the Properties and next to the Used Range, being the Standard set by Default.
Next to the Standard Range, click on the icon

and select the Specific Range to be associated with the Goal.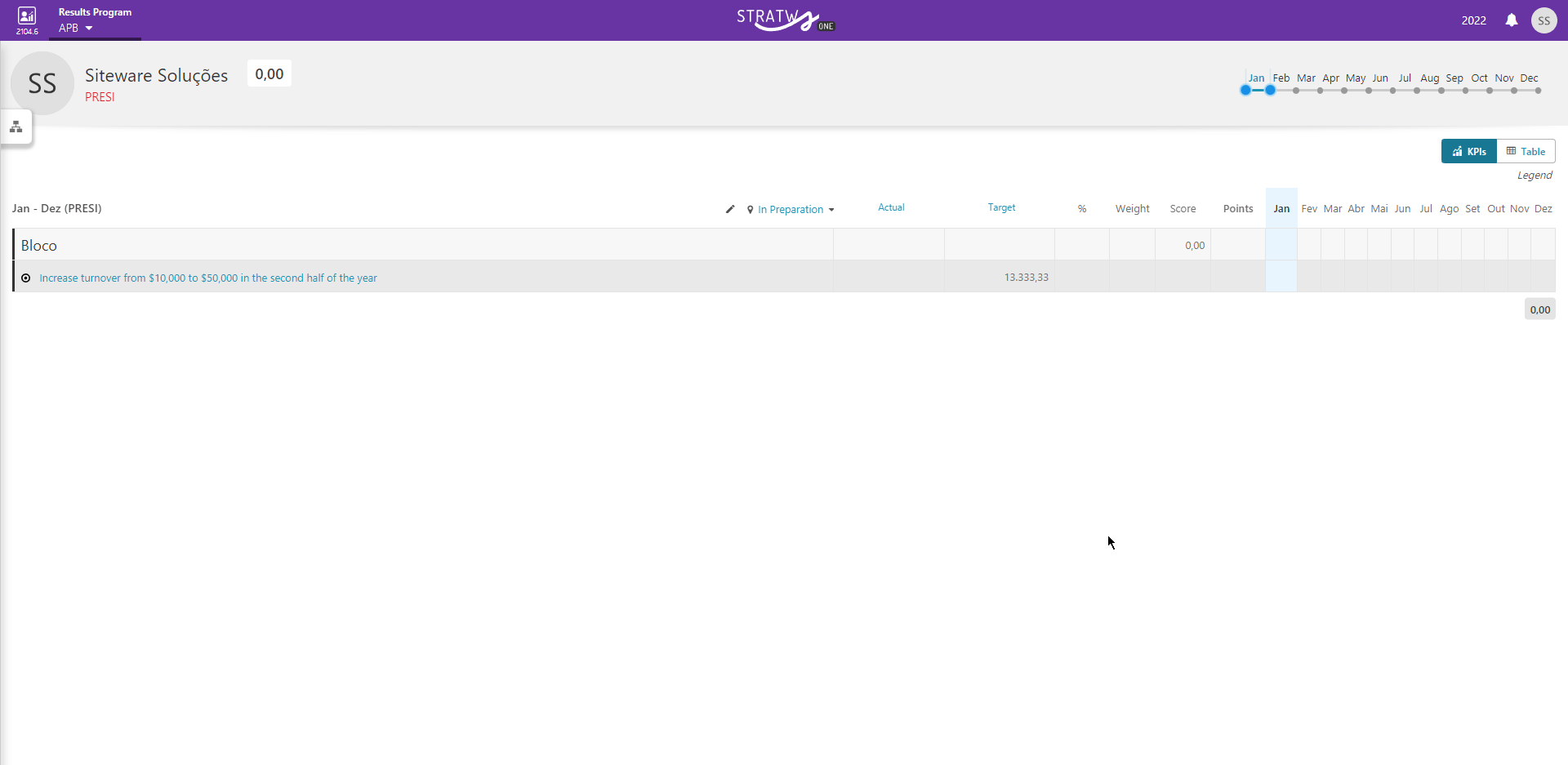 In the Results Program Settings, you can see that the Goal of the block is now associated with a Specific Range