Module that this feature covers

Individual Performance
What this feature is for
The creation of Blocks allows the grouping of metrics, be they KPIs or Objectives, in a determined Panel of the Results Program. So, it is possible to perform analysis of results with well-defined contexts and define the importance of a Block in the general context of the Panel.
When analyzing a Panel, it can be important to group its items by themes to facilitate understanding and highlight different contexts. It is very common, for example, to group the items into two blocks, one being "Individual Result" that receives KPIs and Objectives that demonstrate the individual performance of the person responsible for that Panel and another block, "Corporate Result", which groups KPIs and Corporate Objectives that are more related to the Company's results.
Creating a Block
Within the Individual Performance module, access a Results Program and click on the

icon to define the metrics for the Panel you're viewing.
Once the side window is open, there's a place where you can define a Block name and its weight. Then, press the

button to finish it's creation.
Once created, you can add existing KPIs or Objectives, as well as creating new Objectives for this Block. After a metric is inside a Block, you can define weight for this specific metric as well.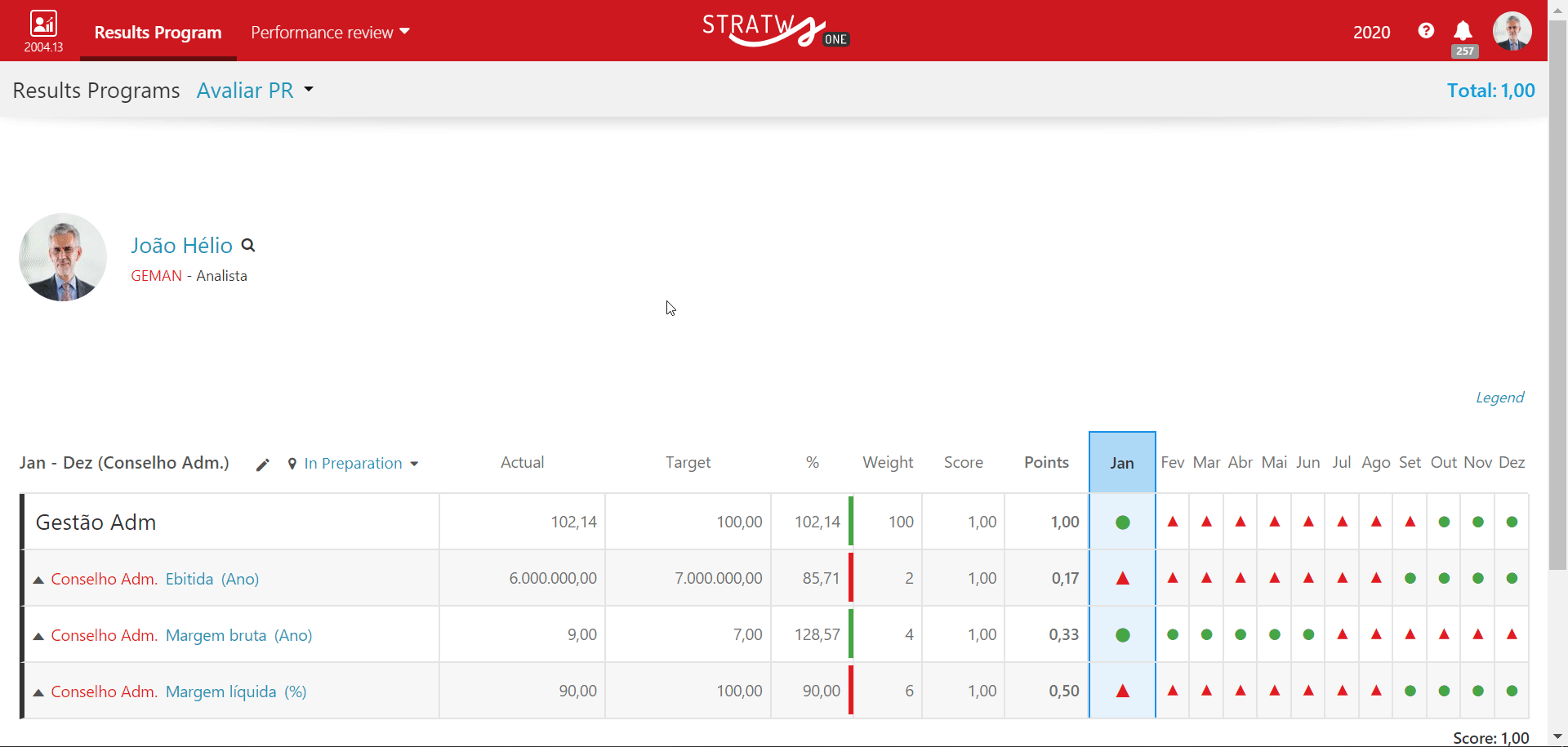 Viewing a Block
Once created, a Block can be viewed in the Panel in which it was created. You can see that it has the same values ​​as a metric within the Panel: Actual, Target, Performance Percentage, Score, Points and beacon relative to the values ​​of the existing periods for the Results Program in which this Panel is located.
In the next section, it will be explained what represents the values ​​of a Block.
Analyzing the values ​​of a Block
The Actual value of a Block is the weighted average of the performance of its items, in the period selected for analysis. The Target value is the ideal performance of these items. The final Target of a block is the complete execution of all its items, which is 100%. Thus, the Block's Performance Percentage is the percentage of the Actual's achievement in relation to the Target.
A block's Score is calculated using the weighted average of its items' grades.
The Points of the block are obtained through a relationship between your score, your weight and the sum of the panel weights: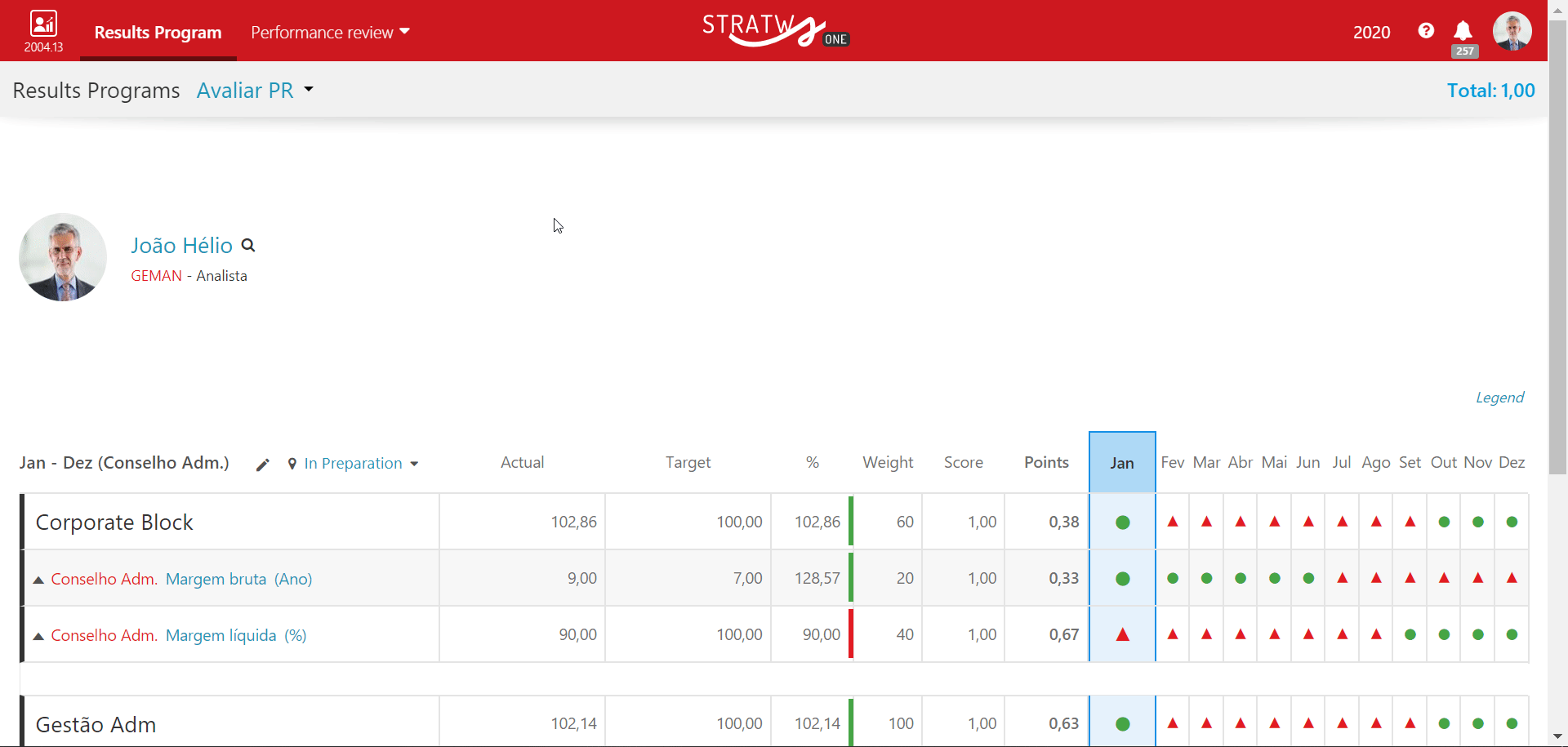 It is important to note that, if the weight of the block is not defined by the user, it will be automatically calculated as the sum of the weights of its items.