Module this feature covers


Meeting Management

What this feature is for

Removing the Weight, Score and Points allows the analysis of the scenarios relevant to this Panel according to the context.

Removal informations of Weight, Score and Point from the Results Program when no default score range is defined
Within the Settings > Management Plan, configure the desired Results Program so that there are no defined Range, that is, do not register Score Range for this program.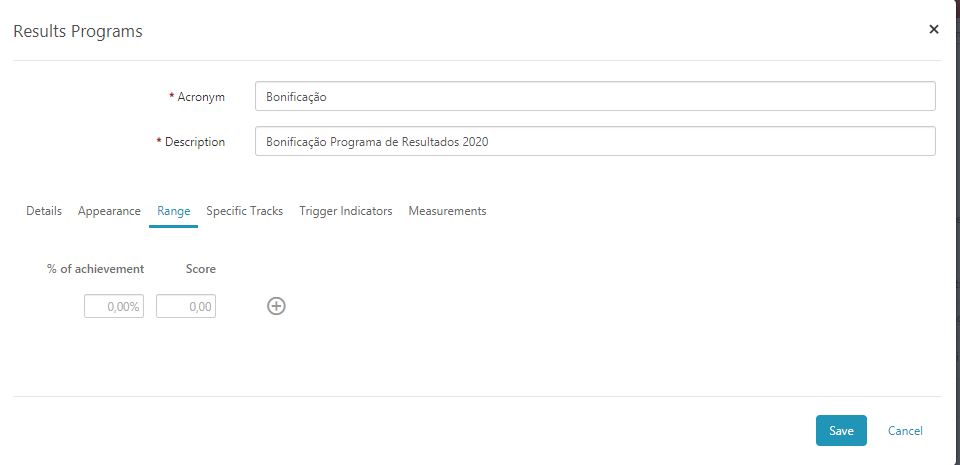 After this configuration, access the Results Program Panel .
Look that the Weight, Score and Points columns have been removed, and also the Final Score of the panel and Cards has been removed. Thus facilitating the analysis of the context.