Module of this feature

Talent Management
What is this feature for?
With this functionality, it will be possible to link competences to develop, inform a description and also an observation of the action for the actions registered in an Individual Development Plan.
New fields of the Individual Development Plan
Access the Talent Management > Performance Evaluation menu. Select the Performance Review Cycle and access the desired evaluation. After opening the performance evaluation, access the Individual Development Plan section.
To add a new action, just inform the fields of Development Action, enter the period of Estimated Start and Estimated End and Add.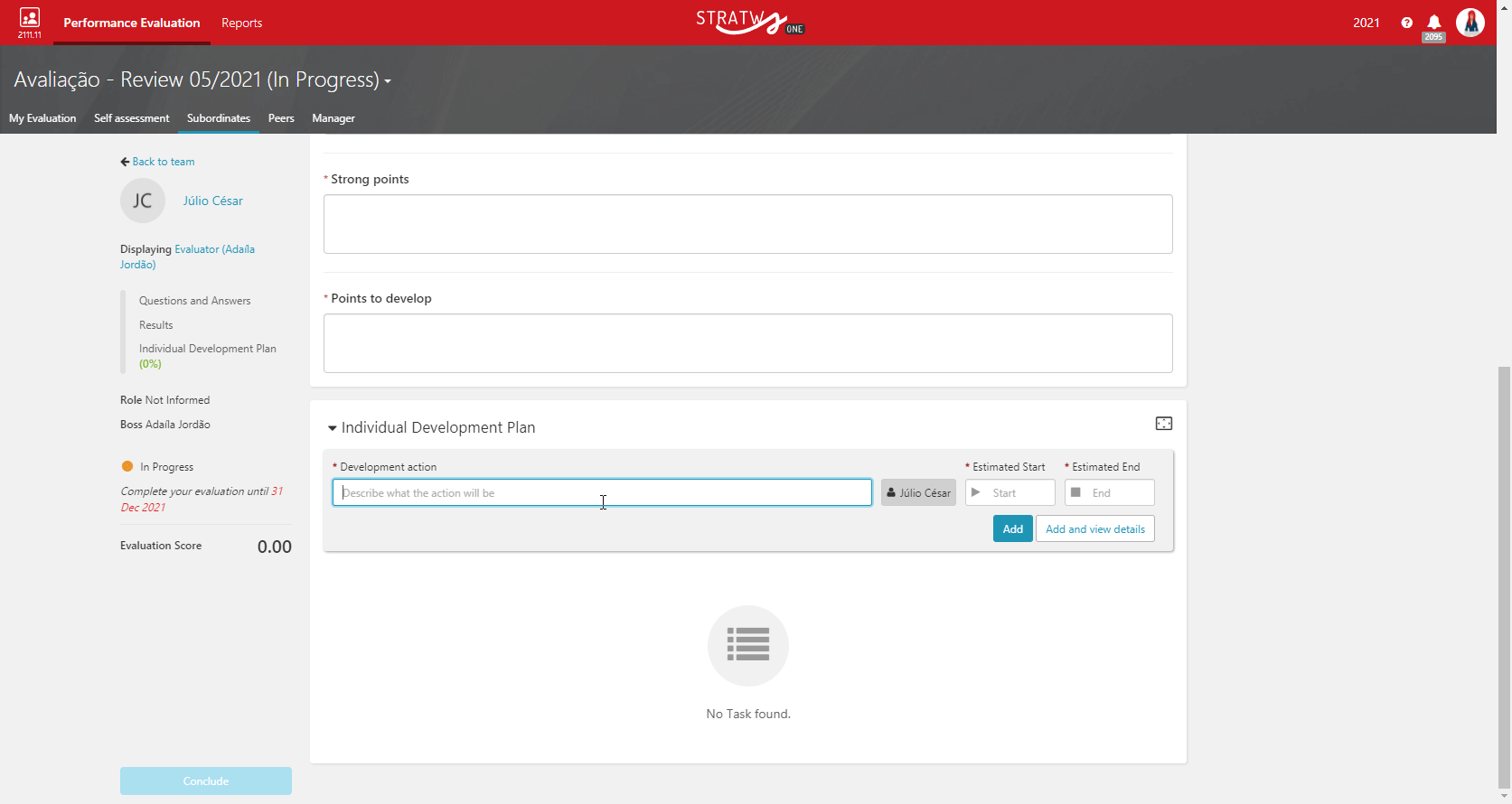 To view and fill in the new fields, access the action details. Then, the following fields will be displayed:
Evaluation Cycle: this field presents the description of the cycle to which the action belongs;
Competence to developed: this field already comes with the list of competences related to the evaluation form being used. Competencies are the descriptions assigned to the question groups on the form. It is possible to select several competences or even add new competences, if applicable;
Action description: text field to add description about the action;
Observation: text field to add notes about the action.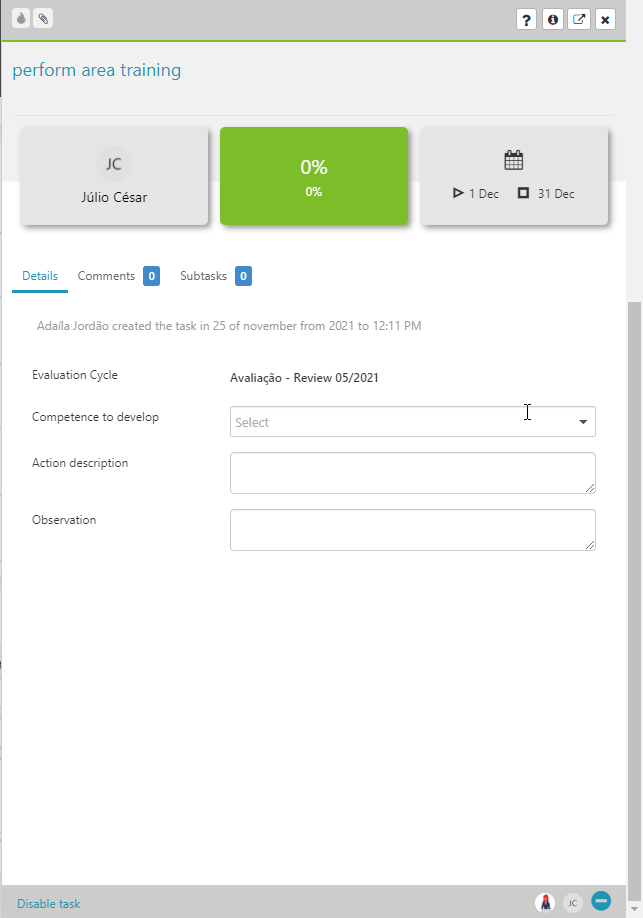 Comments

:
Actions (Tasks) of an Individual Development Plan do not have a Task Tag link.