Module of this feature

Talent Management
What is this feature for?
This objective aims to allow that, by clicking on a link sent by email, an evaluator can fill out an evaluation through a Mobile device.
Filling out an evaluation on a mobile device
Upon receipt of the email which informs that a cycle is available for evaluation, it is possible to evaluate a collaborator through mobile devices.
As an evaluator, access the email received and click on the Access from cell phone button: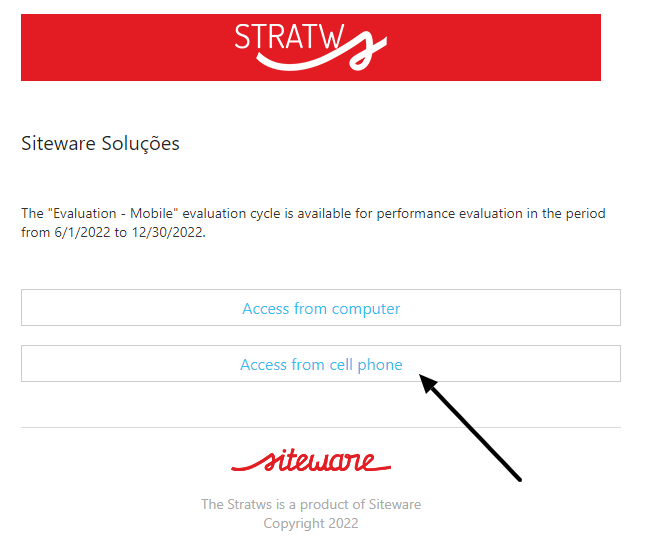 From this moment on, the evaluation screen will load displaying the evaluation status and the possibility to switch between the evaluations. Choose the collaborator you want to evaluate and fill out the form. After finishing, click on the Finish button.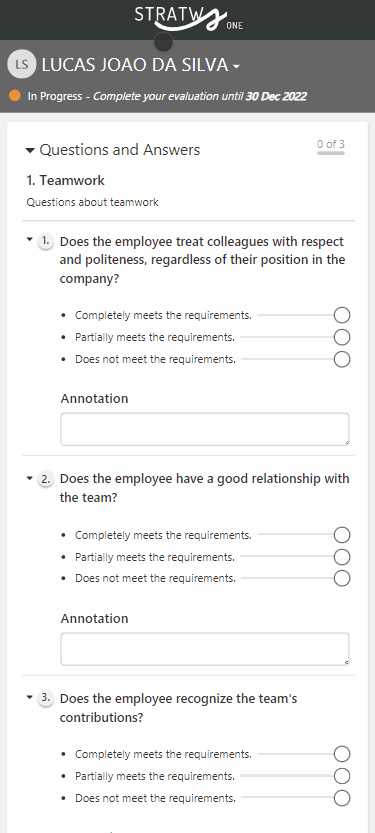 Observations:
It is not possible to perform other actions via Mobile device in Talent Management.