Module of this feature

Talent Management
What is this feature for?
Until then, it was not possible to reopen a completed Performance Review in Stratws. However, in practice, many evaluators ask HR to reopen their evaluations so that they can include or change information based on insights they had after conclusion.
This objective allows completed evaluations to be reopened by administrators in order for the evaluator to make changes to the evaluation's answers.
Profiles that have permission for this functionality
To access the Performance Review Cycle edit and reopen a completed evaluation, it is necessary to have an Administrator or Super user profile.

Reopening a completed evaluation
Go to Settings > Talent Management > Configure Evaluation Cycles.
Locate the performance review cycle to be reopened and access its edit screen. On the Manage Evaluations tab, access the desired step and, in the view of Evaluatees, find the desired evaluation in the list.
Then find the completed evaluation you want to reopen and click Reopen Assessment.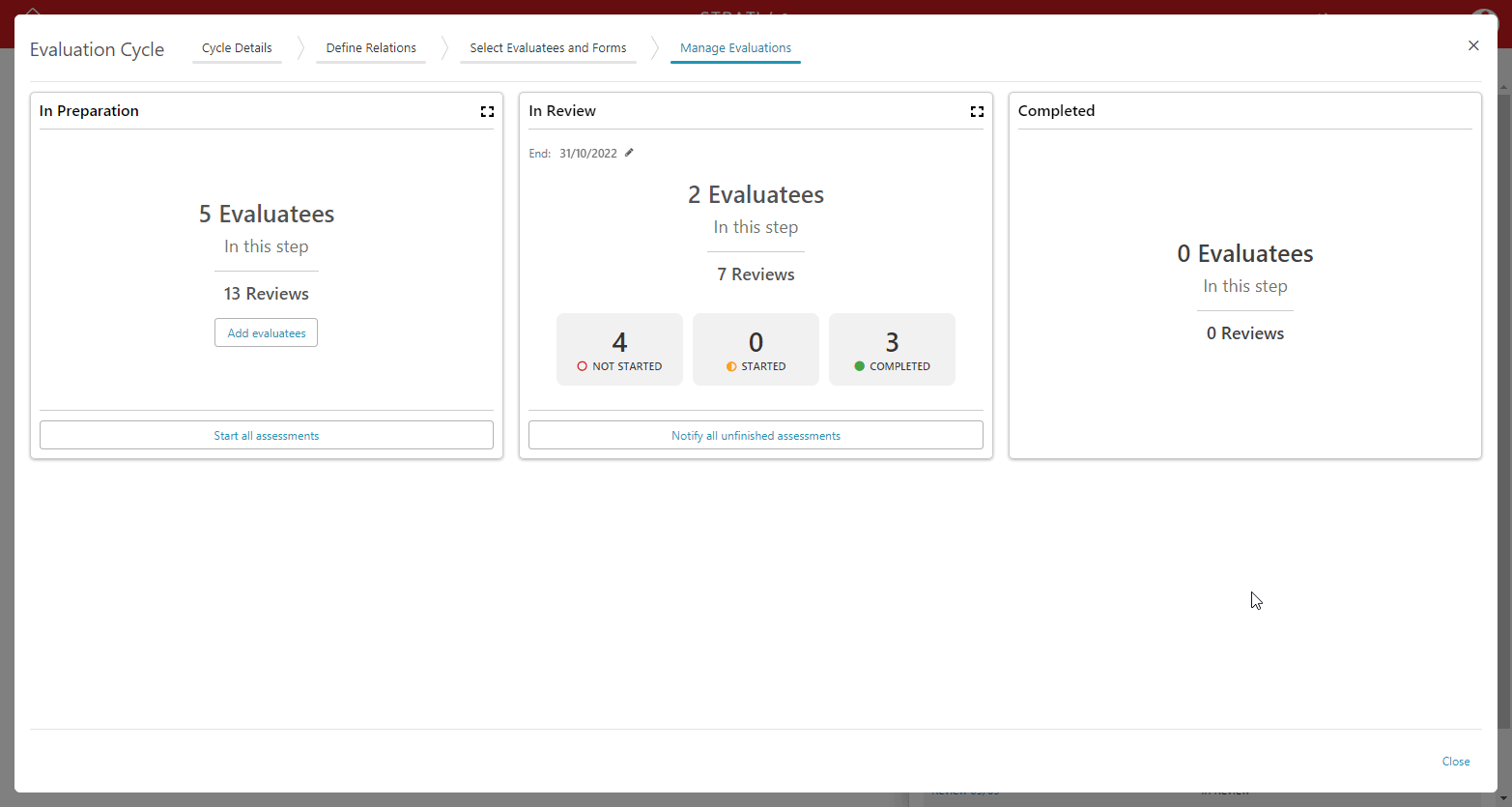 Ready! The evaluator will now be notified that the review has reopened. They will be able to edit the answers and must re-complete the evaluation.
Comments

:
The Reopen Assessment will only be displayed:

in the view of Evaluatees;
for evaluations that are already completed by the responsible evaluators;

When a review is reopened, the responsible evaluator will be notified via Stratws and also by email;
If an evaluatee who is already in the Completed stage and has one of his evaluations reopened, he will be taken back to the In Review stage and must have the feedback performed again, if applicable.